Adopt These Fun Easter Traditions This Year!
For many families Easter is a very religious holiday that celebrates the day that Jesus was resurrected from the dead three days after crucifixion. It is common to observe Easter Sunday with attendance to a church service followed by an Easter egg hunt for the children. However, plenty of families of a different faith or without religious practices at all also choose to celebrate this holiday to carry on the tradition of the Easter bunny. 🐇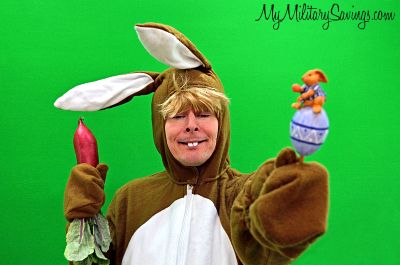 What's the story behind the Easter bunny, anyway, you may ask? Well it is believed that in the ancient times the Anglo-Saxon Goddess of Spring, named Eostre, always kept a hare with her. The hare symbolized rebirth and during festivals to celebrate the goddess, eggs were also featured as a sign of fertility. Christians then later changed the symbol of the hare to the Easter bunny to represent Jesus arising from the dead and it became popular to pass out eggs to symbolize new life and new growth. Read more on the history behind Easter at the Daily Journal Online.
So what is there to do in recognition of Easter besides hunting for eggs?
Read on for FIVE exciting traditions that your family will LOVE and want to carry on every year hereafter! 🍭
1) The night before Easter, let your kids bury a few jelly beans outside in the yard. Once they're asleep, stick a lollipop into the soil where the jelly beans were planted… it's magic how the lollipops "grow" overnight!!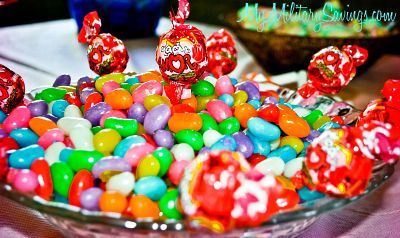 2) While the kiddos are planting jelly beans, have them lay out a carrot by the front door for the Easter bunny. Make sure you take a few large bites out of it later so they can see how hungry the Easter bunny was when he came to visit!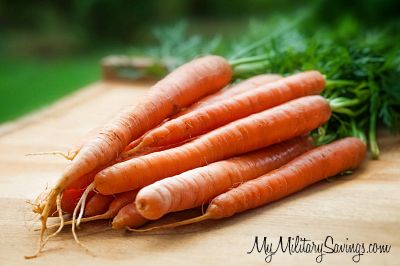 3) If you are anything like me, the last thing I want in my house is a ton of candy from Easter baskets and egg hunts. Instead, set up a scavenger hunt with a prize at the end! Set out a basket with the first clue hidden in a plastic egg inside of the basket. Your child can start here and the clue will direct them towards the next clue hidden in another plastic egg. Once they have collected all of their eggs around the house (or yard) the final clue can lead them to a hidden spot that may contain a toy or coloring book or… anything other than candy!! 🙂 This takes away the need to stick a small candy inside each and every egg. Ugh.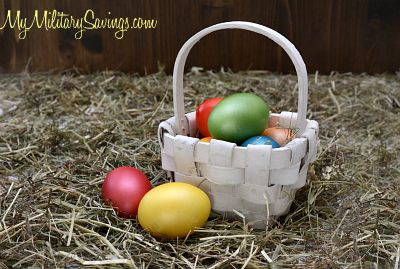 4) You can't avoid the requests to dye eggs. What you can avoid is the huge mess! Use kool-aid packets instead of food coloring or dye kits and take the activity outdoors if weather permits. Lay down a plastic tablecloth on the ground and let the little ones have at it. A fun decorating trick – decorate the eggs with white crayon before putting it into the kool-aid coloring. Perhaps even secretly color your kiddos eggs with crayons and they will be surprised with the magic designs that appear!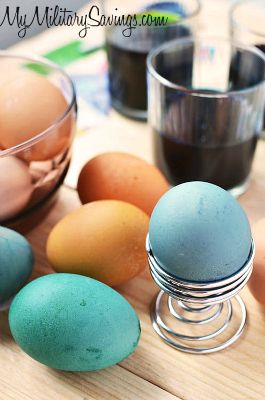 5) Lastly, you can't let all of those hard-boiled eggs go to waste. Plan an Easter meal that includes egg salad, deviled eggs, and salads with crumbled egg! Traditional Easter meals typically consist of ham or lamb with a potato and vegetable dish so begin new traditions this year and incorporate those eggs in new, interesting ways.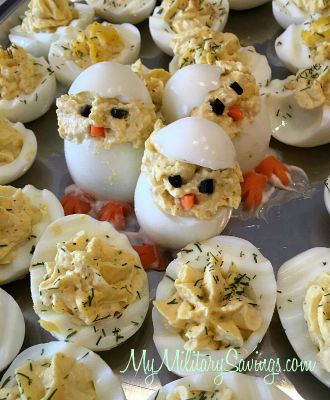 And remember, at the heart of every family tradition is a meaningful experience. <3 No matter what you do, make awesome memories with your loved ones that will be carried on for years to come.
Happy Easter!!!