CafePress.com: Perfect gifts with great savings + 30% OFF Coupon Code
This post is sponsored by CafePress.com and brought to you through ShopShare Network. All opinions are entirely the authors and the personal experience they had with CafePress.com.
Do ya'll have those hard to shop for people in your life? That one person, no matter how long you shop, you just never seem to find the perfect item that would make their day? I'm going to tell you about that person in my life, and also tell you how you can save money while shopping for a truly amazing gift at the same time!
My husband is my challenge when it comes to gifts. I can spend an entire year shopping for something that I think will win me wife of the year award for Christmas, only to find that he has already bought it, or it's something that he would not interested in at all. So I had to get a little creative this year for our anniversary. I wanted something that he would never to think to buy for himself. I started browsing through CafePress.com and hit pay dirt! Not only did I find him the most awesome present, (and about a million that I want for myself), but by using my coupon, I got an even BETTER deal! You can SHOP HERE and check out all the awesome deals for yourself! In fact, if you shop from 8/7/17 through 8/25/17, you can use the coupon code MILITARYSAVE and receive a 30% discount on your order at checkout!
We are huge fans of the show TURN, and when I found the old Revolutionary War flag, I knew that it would be a perfect addition to the office space that we share. There were a TON of military related items, such as military t-shirts and military mugs on CafePress.com, so much so that I almost was not sure which one to choose. I started to get visions of completely redoing our office area, AND of being able to score all my Christmas gifts online for my favorite military heroes. When most of your family is military, it can get a little difficult to find something that has not already been done, or overdone. I am forever looking for that unique item that will be a true winner. I used my savings, got my order through and waited. I didn't have to wait long! It was super fast! I had my order within a week of placing it. I was beyond excited. It showed up at just the perfect time as well – hubby was not home from work yet, so I was able to get it into the house and hide it before he arrived. Simple, fast and easy! I can't wait to get back on and complete the rest of my shopping to-do's!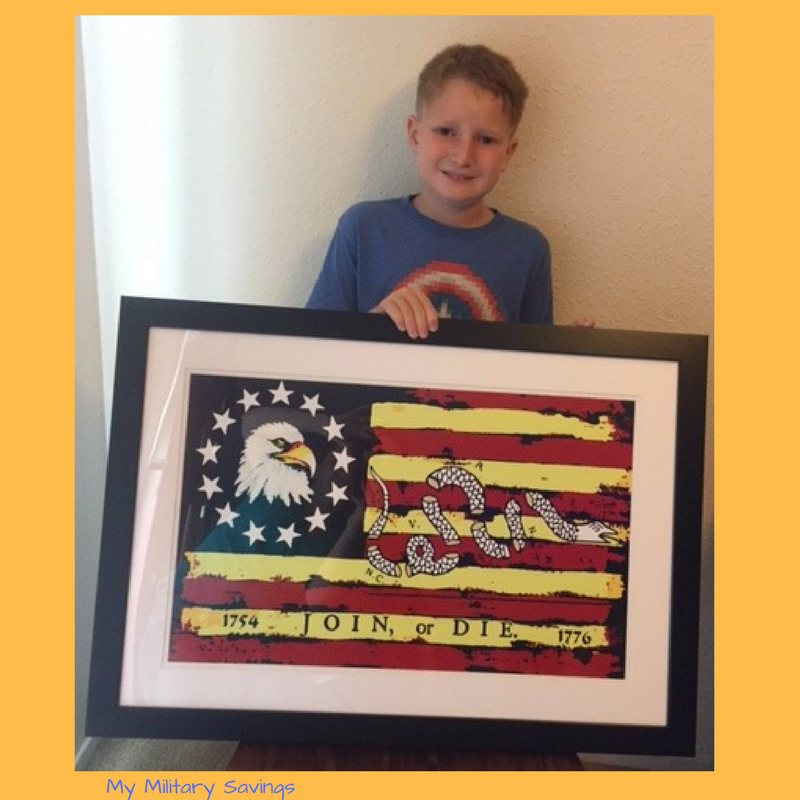 Revolutionary War Flag
There are tons items to choose from, all from your computer. If by chance you don't find something you love (not likely… get ready to be throwing your paycheck toward these amazing prints from now on), there is another option that you can choose. Here is where you get to be the star – CREATE YOUR OWN! That's right! Create your own design and give a completely personalized gift that no one else has thought of! Get your favorite inspirational quote from an old commander on a military motivational poster, (or even one that scarred you from basic training), create your own mug – so no one will ever walk off with it, or start from the ground up and become your own designer. No matter which branch you choose, from Air Force to Marines,  
CafePress.com
has you covered. From inside jokes to thought provoking images, they are the place to find (or create!) perfection with officially licensed military gifts like some of these:
Personalized Coffee Mugs
Personalized Travel Mugs
Personalized Military T-Shirts
Grab the coupon code MILITARYSAVE and head on over the #1 stop for all your military needs! Don't forget, the dates to get this sweet deal won't be around forever! Happy shopping at CafePress.com, my military friends!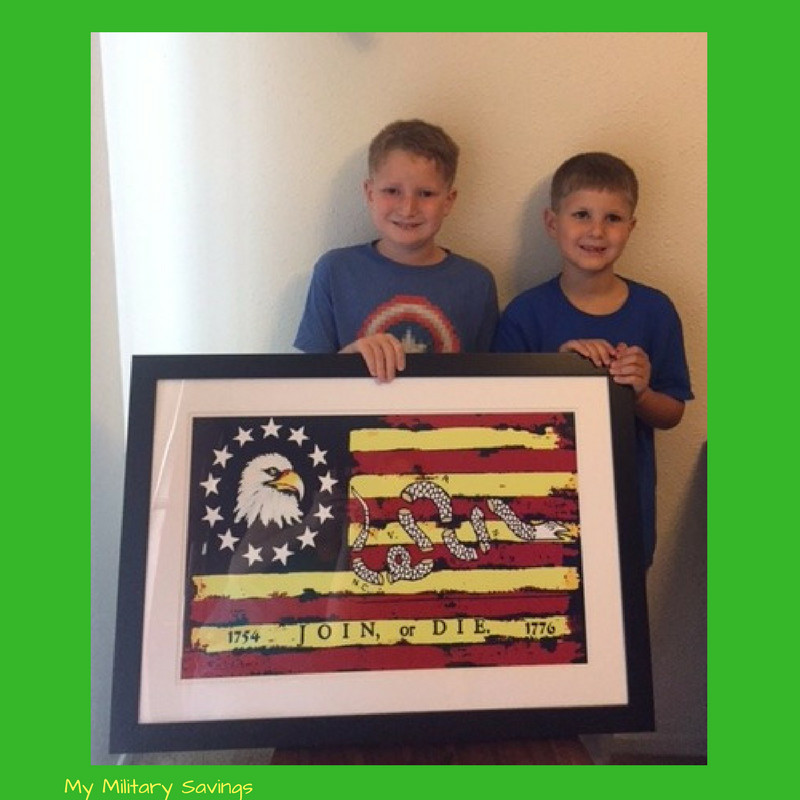 **** Save 30% off orders from CafePress, excluding shipping charges, gift wrap charges and applicable sales tax. Coupon code must be entered at checkout. Promotion starts on August 7, 2017, at 12:00 a.m. (ET) and ends on August 25, 2017, at 11:59 p.m. (ET). Offer applies only to orders from the CafePress Marketplace. Discount does not apply to Create and Buy, mousepads, flat cards, invitations, specially-priced CafePress products, fulfillment products, bulk orders, or any product numbers starting in 030. Offer valid online at CafePress only, cannot be combined with any other coupons or promotions, and may change, be modified or cancelled at any time without notice. This promotion cannot be applied to past orders.****