Competing with Myself: 90 Day Challenger
Week 8 Day 49
I spent all day Thursday and Friday into Saturday morning driving back to Kansas from Oregon.  We ended up driving it straight through.  It was suppose to be a 24 hour drive; however, with stops for gas and restroom breaks along with all the traffic and construction along the route, it ended up taking us about 38 hours to get home.  I didn't get to stretch out and move around a lot on the drive back to Kansas.  I ended up being so tired when I got home in the wee early morning hours of Saturday, I pretty much ended up sleeping most of Saturday and Sunday to catch up on sleep.  Since getting back home and catching up on my sleep, I have been trying to move around and exercise as much as possible.  I am also trying to adjust to the temperatures here verse the mild and lovely temperatures back in Oregon.  I must say a high of about 72 verse a high of 105 (including heat index) makes for quite the adjustment.  I can not break a sweat standing outside, versus having to hike for over an hour up a mountain in Oregon to start breaking a sweat.
It was so easy to stay active, especially outside when I was in Oregon because of the 1) mild climate and 2) all the different physical activities you can go do outside such as hiking, walking, skating and whatever else you want to do outdoors.  I miss Oregon already and I so was not ready to leave.
Being back home now means that I am back to my Mixed Martial Arts (MMA) classes with Coach Rico at RS MMA & Fitness as well as to my personal training with Coach Ivey with Hardstyle Teddy Movement at my house.  I just hope I have not become lazy and weak while I was on vacation for two weeks.
I have a lot of work ahead of me now that I am home.  I need to start back to eating on a very strict healthy eating plan and working out daily at least for 2 -3 hours.  Monday was all about rehydration for me.  I had to get my body back to being hydrated well enough to keep up with my fitness routine.
My nutrition goals for this week will to be eat mostly fresh fruit and vegetables and drink lots of water.  While I was on vacation I allowed myself to eat what was available as long as I chose the best options and kept my portions controlled.  I wasn't always able to eat the very small meals six times a day like I do at home, so I am sure that effected my weight while I was traveling.
My fitness goals for this week is to get right back into my fitness routine and start upping routine so that I am pushing myself to reach my maximum fitness level.  I want to be smart when I do this and not hurt myself, so I will be using the guidance of my coaches and my Primary Care Manager (PCM) aka doctor.
This is week eight; therefore next week, I will be enclosing before pictures from week 1 and week 4 to compare week 8.  Oh how I still anguish over weigh and tape days.
Week 8 weight is 171 pounds and my measurements are hips 39.75 inches, waist 36 inches, left bicep 11.5  inches, right bicep 11.5 inches, left thigh 19.25 inches and right thigh 19.25 inches. I logged my weight and measurements at 8:00 a.m. Tuesday July 19th.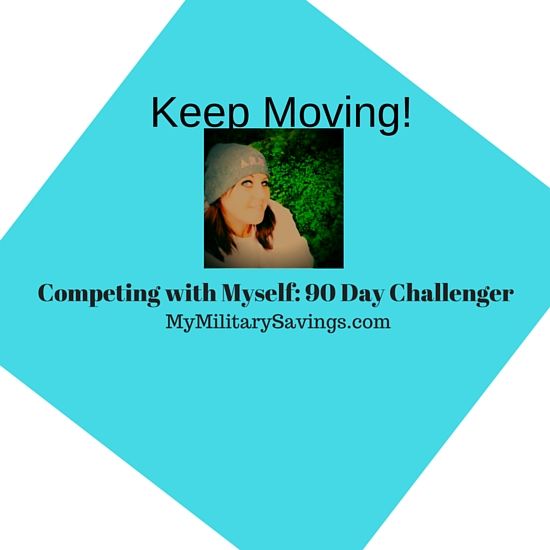 I am starting to become very frustrated with my weight.  For all the hard work I have put in I hate to see its fluctuation up and down, especially now that it seems to be on the climb up again.
I feel like no matter what I do, that some how it is not enough.  Maybe my body has some weird thing about not letting my weight get back down and retain a healthy weight.  I'd love to blame it on the scale or even that the dryer is shrinking my clothes, but in reality, it isn't that at all.  I have to assume it is something I am doing or not doing that is causing the numbers on the scale to appear.  Too bad we can't just say, I should weigh this for my height and build and POOF, magically we are the perfect weight that is ideal for our health.  I could have slacked off more than I realized on the road trip.  I wasn't exactly measuring my portions like I do at home and I didn't get to stick to the strict nutrition plan due to being limited while on the road.  Too late now, I can't turn back time.  All I can do is move forward and work extra hard if necessary.  I am praying that this disappointment does not cause me to loose focus and fall into a rut. Right now, I just want to cry out "WHY?!! What am I doing wrong!??!!".   No sense in that though either, what good will it do me to cry about it. The only thing I can do is start over again now that I am home and ensure that I don't fall of the wagon.  I have to focus on doing things that will help me to get back on track as well as remain steadfast with my eye on the prize.  The prize being that I improve my health and fitness, I need and want to become stronger.  I must work continuously toward the ultimate goal of becoming a healthier me.  Quitting and failure are not an option here.  I will not accept defeat.
Disclaimer: The information presented on this site is by no way intended as medical advice or as a substitute for medical counseling. The information should be used in conjunction with the guidance and care of your physician. Consult your physician before beginning any exercise and nutrition program. If you choose not to obtain the consent of your physician and/or work with your physician throughout the duration of your time using the recommendations on this site, you are agreeing to accept full responsibility for your actions. By continuing with the programs, exercises, advice, information or diets found here you recognize that despite all precautions on the part of MyMilitarySavings, there are risks of injury or illness which can occur because of your use of the aforementioned information and you expressly assume such risks and waive, relinquish and release any claim which you may have against MyMilitarySavings or its affiliates as a result of any future physical injury or illness incurred in connection with, or as a result of, use or misuse of the programs, exercises, advice, diets and/or information found on this site.