General Mills knows TREATS!
May is one of my favorite months of the year! School getting out, summer vacation starting, and food!! As we plan our outdoor parties, we want to make sure we have the best food available! These super awesome kid friendly recipes are the best way to kick off summer! There is low cost and minimal clean up, what could be better??
Happy Eating!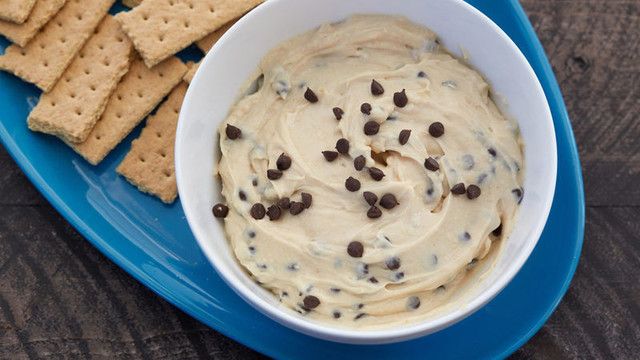 What You Need
4 oz cream cheese, softened (from 8-oz package)
1/3 cup creamy peanut butter
1 container (6 oz) Yoplait® Original French vanilla yogurt – savings
1/2 cup powdered sugar
3/4 teaspoon vanilla
1/8 teaspoon salt
1/4 cup mini semisweet chocolate chips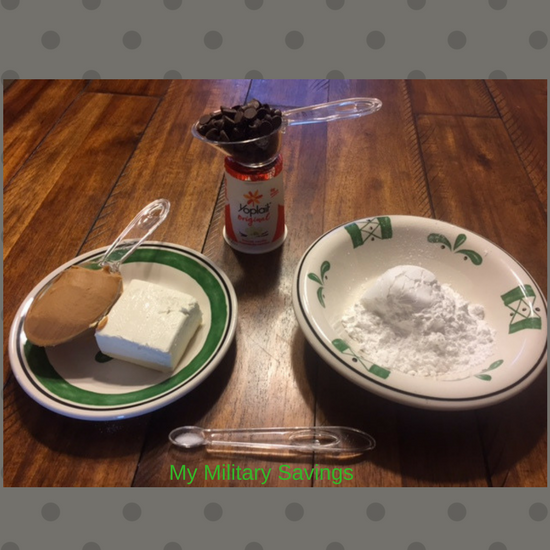 INSTRUCTIONS
In small bowl, beat cream cheese and peanut butter with electric mixer on low speed until smooth and creamy.
Beat in yogurt, powdered sugar, vanilla and salt on low speed until blended. Stir in chocolate chips.
Sprinkle with additional chocolate chips for garnish, if desired.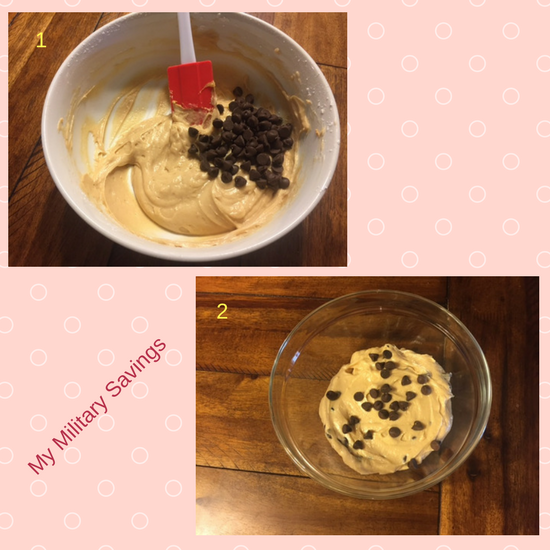 Cooking time (duration)
Prep 10 min Total 10 min
Number of servings (yield)
6 servings
Category
Snack
Submitted by
What an easy recipe to put together!! This one took minutes, and was so delicious it was gone in no time! We paired with some delicious graham crackers and my boys scarfed it down. Quick, easy, and hardly any clean up…. Wow! Grab your recipe now and make sure you have this for your next get together! You won't want to miss this one!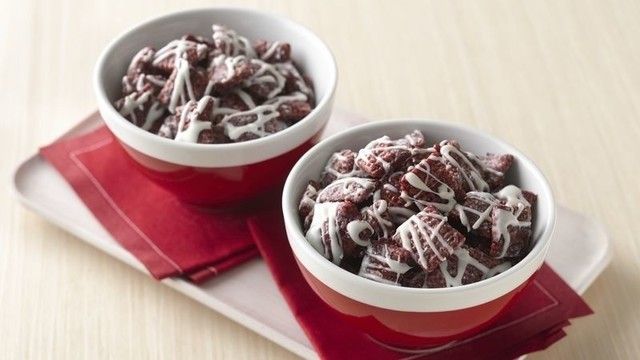 What You Need
6 cups Chocolate Chex™ cereal – savings
1/2 cup packed brown sugar
1/3 cup butter
3 tablespoons corn syrup
1 drop red gel food color
1 cup Betty Crocker™ Gluten Free devil's food cake mix – savings
1/2 cup Betty Crocker™ Rich & Creamy cream cheese frosting – savings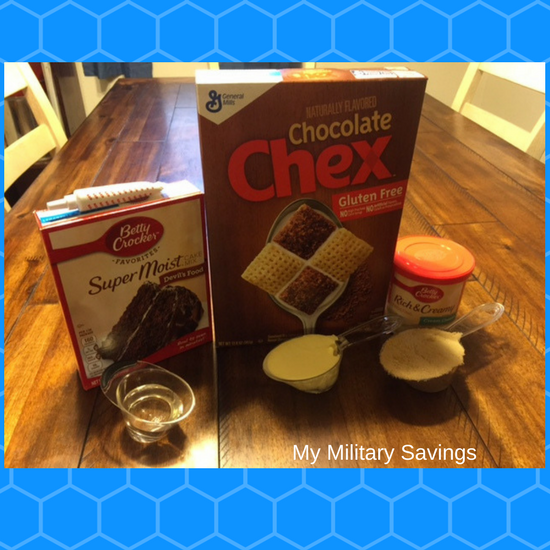 INSTRUCTIONS
In large microwavable bowl, place cereal; set aside. In medium microwavable bowl, microwave brown sugar, butter, corn syrup, food color and cake mix uncovered on High 2 to 2 1/2 minutes or until mixture is boiling. Immediately pour over cereal; toss until well coated.
Spread on waxed paper. Cool 5 minutes.
In small microwavable bowl, place frosting; microwave uncovered on High 20 seconds. Drizzle over cereal mixture. Store loosely covered.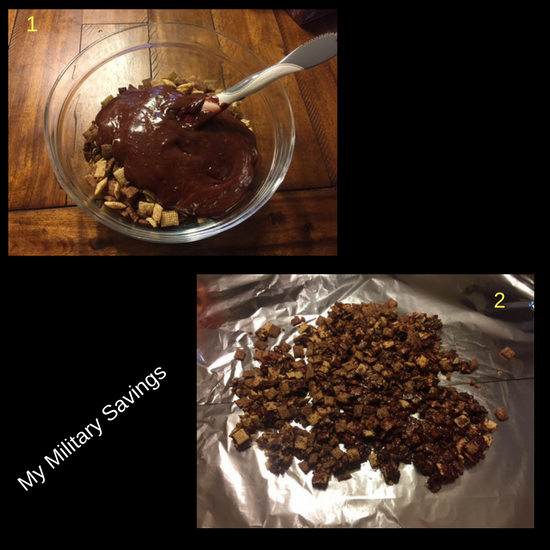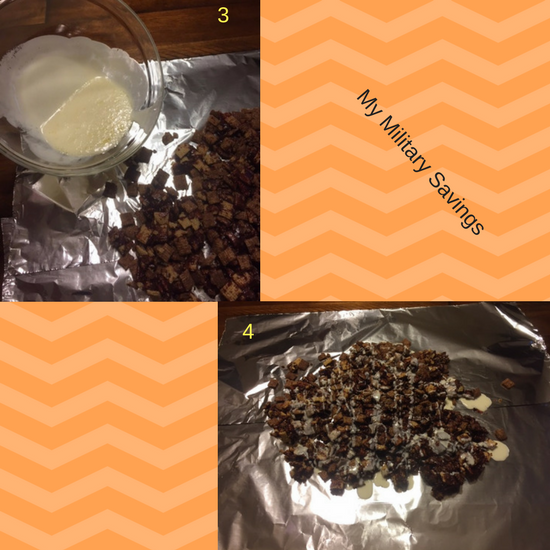 COOKING TIME (DURATION)
Prep: 10 min Total 15 min
NUMBER OF SERVINGS (YIELD)
12 servings
CATEGORY
Snack
SUBMITTED BY
This is a recipe that just begs to be doubled or tripled! Need a good gift for the teachers at the end of year?? Well, this sweet treat will have you wanting to lick your fingers and making a new batch! Kids between the ages of 2-99 will enjoy this twist on a classic treat!