Hugs & Kisses Consignment Sale March 7th-9th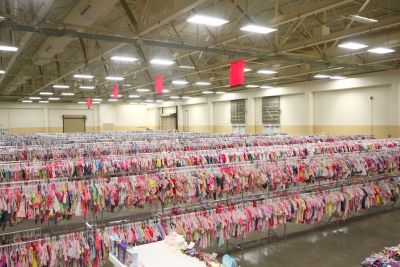 It's that time again! The Hugs & Kisses Consignment Spring Sale is back!
This event will be held at the Crown Coliseum from March 7th through the 9th. It is free to attend and open to the public.
Shopping carts are available for use during the consignment sale but are limited in quantity.
This is still the areas largest kids consignment and there will be tons of toys, clothes, and baby equipment for purchase. There will also be multiple vendors set up as well. The hours are as followed:
Wednesday, March 7: 10:00 a.m. – 8:00 p.m.
Thursday, March 8: 10:00 a.m. – 6:00 p.m.
Friday, March 9: 10:00 a.m. – 6:00 p.m. (50% off sale)
Visit www.hugsandkissesconsignment.com for more information on the sale or to find out how to consign your gently used items! Volunteers, consigners, military parents, and first time moms all get to shop early so be sure to check out those specific times on the website as well.