Mermaid Splash!
Happy almost-weekend y'all! Another week has gone by and it's finally time for another happy hour drink! This week is extra special, guys. It's my BIRTHDAY week! That's right. This girl is turning the big 3-5! I wanted to make a super special and pretty birthday drink for this weekend. So, I came up with this Mermaid Splash! This drink is super easy to whip up and you can add your favorite liquors to customize it to your liking! You know I love an easy and customizable recipe! 😉
Mermaid Splash
Pineapple juice (I used pineapple orange juice!)
Coconut rum (or your favorite rum)
Blue Curacao
Sliced oranges and cherries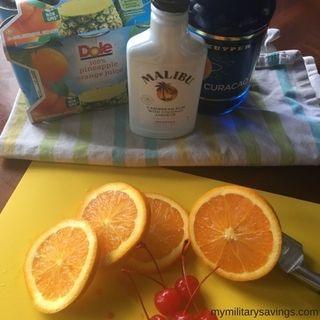 Fill your glass with ice and add a shot of blue Curacao. In a separate glass or shaker, mix two shots of coconut rum and a cup of pineapple orange juice. Add that to the Curacao. The juice will blend with the blue and make this gorgeous tropical waters looking drink.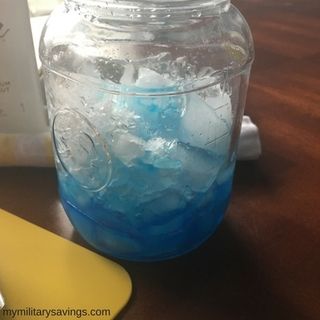 How pretty is this?! It's very smooth and fruity and oh so summery. Add a slice of orange and some cherries to your glass and voila! Enjoy!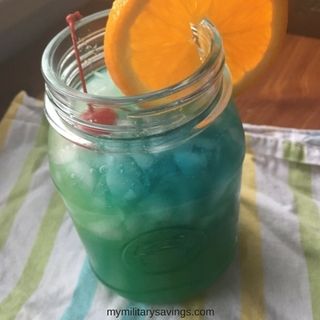 If you don't love coconut rum, this would work well with white or even spiced rum. You could even add (flavored) vodka instead of rum! If you want it less "mermaidy" and more gender neutral (ha ha!) add a shot of grenadine and call it a Shark Bite! 😉 Or just stir it all up in your glass and call it the Muddy Waters. Everyone will love this! It is a win win situation for everyone involved!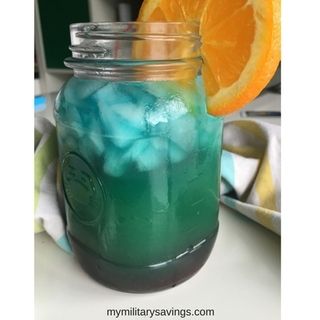 Happy Birthday to MEEEEE! I'm gonna enjoy a couple of these pretty ladies this weekend with my birthday cake. I hope everyone has a wonderful weekend!
For more information, recipes, and coupons check out www.mymilitarysavings.com!
As always, PLEASE drink responsibly!