Spiked Watermelon Lemonade
I'm back for another weekly Happy Hour and Summer is in full swing here in Georgia! It is HOT, y'all! How does homemade Watermelon Lemonade sound? Cool and refreshing, right? That's what I was going for! The great thing about this lemonade is I added the alcohol to each individual glass, which means it's kid friendly! Not only did my boys LOVE the flavor, I put them to work and they did a great job helping me make it. Winning! Now, I'm wondering why I've never made homemade lemonade before because it is so EASY!
(Spiked) Watermelon Lemonade
– 6 lemons, or 1 1/2 cups of lemon juice
-1/2-1 cup of sugar, depending on your taste
-5 cups of watermelon juice, I used about 3/4 of a whole seedless watermelon
-White rum or vodka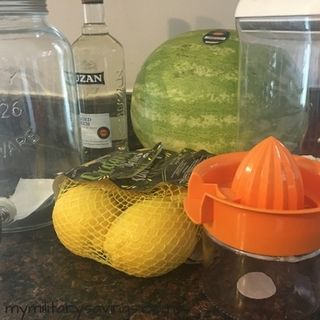 I put my 5 year old to work juicing lemons. He loves having a special job in the kitchen! I ended up using all 6 lemons to get enough juice for our lemonade.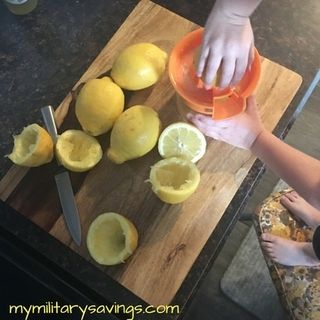 Add your lemon juice and sugar into the pitcher. I started with 1/2 cup of sugar. Add 5 cups of water and stir.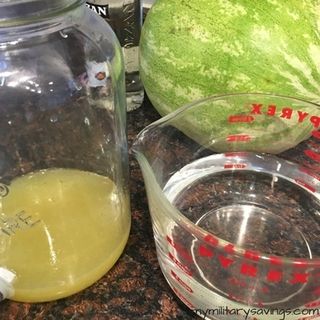 Cut your seedless watermelon into chunks and blend. I strained the juice from the pulp, but if you like pulpy lemonade, you can skip this step!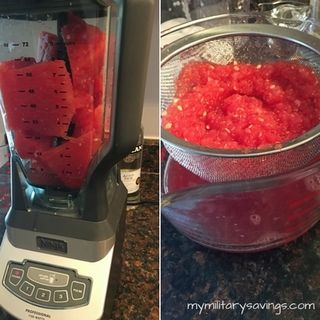 Add your watermelon juice to your lemonade and taste. I added another 1/2 cup of sugar to mine because WOW those lemons are tart! 😉 Keep refrigerated and serve over ice.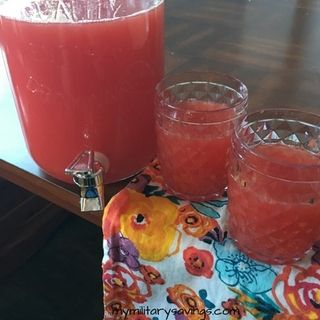 For the adults, I kept chilled white rum available and added a shot of rum to each glass. The watermelon has a very mild sweet flavor that pairs well with the tart lemons. The great thing about this recipe, it's totally customizable to your likes! Try it with blended strawberries, cherries, or even blueberries. You can get really fancy and add fresh mint or even basil.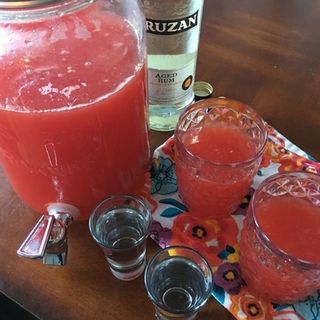 I hope you enjoy some homemade lemonade this summer!
For more information, recipes, and coupons check out mymilitarysavings.com.
As always PLEASE DRINK RESPONSIBLY!