The Pages of Rebecca..
Well hey ya'll! I'm Becca Hill!! You might know me as the Book Club Duchess, that crazy book lady, or the book dealer! I LOVE books! If I am not reading a book (rare), I am talking about books, recommending new books, or finding new authors to share with ya'll!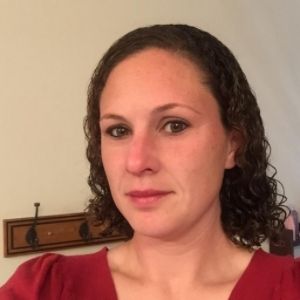 My husband and I have been married for  ten years! We are currently stationed at APG, MD. My husband, Daniel, works for CECOM and I am currently in process of switching from the Washington National Guard to the US Army Reserves. We are chasing dreams and careers, and life could not be sweeter! We also have two little boys, Caden (9) and Caleb (7). These littles are the lights of our lives and definitely keep us on our toes! Ya'll know that with kids, nothing is ever easy, and my boys have definitely learned the art of sarcasm and witty remarks young. You just never know what they might say! But I would not change a THING!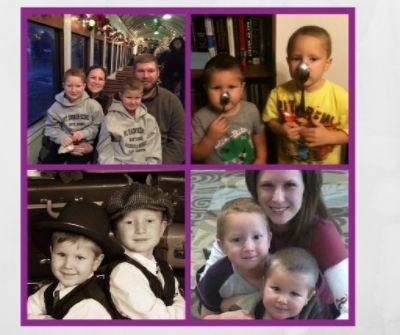 I have been working for MyMilitarySavings.com for almost two years, and if you haven't guessed, I blog the books for the book club each week, as well as getting to have some fun with other blogs and assignments. I get to work with the most awesome people and interact with the awesome military personnel and their families! It is a win-win! In addition to book hoarding.. I mean blogging, I also teach college classes online. Crowley's Ridge is a small school in Arkansas, but history is my passion (I have both my BA and MA in History), so I get to share that with my students and help to mold the minds of our future. Teaching is exhausting, but one of the biggest joys a person can have! So with the Army, teaching, and blogging… life stays busy!
I love to craft and usually am hiding several projects in my office that are started, and of course, never finished. I always tell myself, I have to finish something before I can start a new project, but then something fun comes along and that goes straight out the window.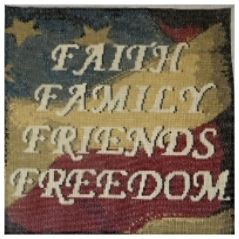 I hope ya'll enjoyed this little blurb! I love to have fun, and time with family and friends is always welcome! As we move through the pages of the blogs, we hope that ya'll enjoy them as much as we do putting them together for you!