Group Fitness Classes September 1st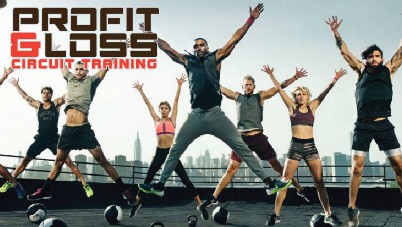 Whether you are new to Ft. Bliss, or have been here a while, one of the best places to meet new people is in a group fitness class. Nothing brings people together like sweating off calories!
Ft. Bliss has several amazing facilities including Soto Gym, Stout Physical Fitness Center, and Milam Fitness Center. Here are some of the classes they are offering, so check them out!
SPINSANITY: High-Intensity Interval Training (HIIT) on an indoor bike designed to achieve fast results. This class will help you build lean muscle and train your body to burn fat.
Profit & Loss: This circuit resistance training class combines squats, lunges, deadlifts, overhead press and many other body weight exercises for the ultimate circuit challenge.
BodyPump: Focusing on low weight loads and high repetition movements, burn fat, gain strength and quickly produce lean body muscle conditioning.
Yoga: This class consists of poses and following transitions with a focus on core strength cardiovascular fitness flexibility and an overall sense of well-being.
POUND: Using Ripstix which are lightly weighted drumsticks engineered specifically for exercising, POUND transforms drumming into an incredibly effective way of working out in this exhilarating full-body workout that combines cardio, conditioning, and strength training with yoga and Pilates-inspired movements.
Zumba: A fusion of Latin and international music that creates a dynamic, exciting, and effective fitness workout! This program is "exercise in disguise", you are having so much fun you forget you are exercising
Here is what you need to know: Class location and times vary so check out the complete schedule at  https://bliss.armymwr.com/calendar. The cost is $3.00 per class, but you can also purchase a $35.00 Unlimited Monthly Pass. Group fitness classes are free for Active Duty Soldiers in PT uniforms between 6:30-7:30am.
Grab your workout gear, take a fun fitness class and make new friends!