Halloween Harvest Festival and Monster Bash October 26th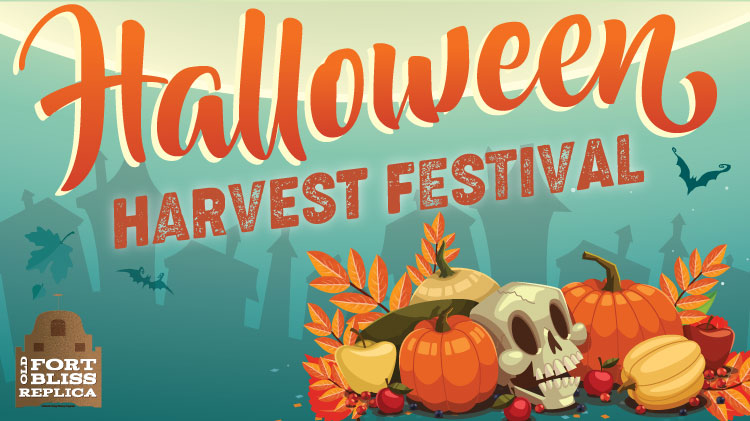 Looking for monstrous family fun? Ft Bliss MWR and the Old Ft Bliss Replica will be hosting two events on Friday October 26th to help get you in a spooky mood.
The Annual Monster Bash is a free event that offers music, dancing, inflatables, crafts and fun. This year's theme is New Orleans Masquerade, so grab your masks and join the bash. The monsters will be scaring up a good time in the haunted house. They have hauntings for all ages, barley scary $1.00 entry fee, kinda scary for $2.00 and the Massacre on Marshall Rd will be discounted for this event at $3.00 per entry. Once you have gotten your fill of monsters hop on the free haunted shuttle and head over to the Halloween Harvest Festival at the Old Ft Bliss Replica. https://bliss.armymwr.com/calendar/event/monster-bash/2642832/32033
The Halloween Harvest Festival will have pumpkins, rides, games and trick or treating. No festival would be complete without food, vendors and a farmer's market. This is a free event as well so enjoy the bash and festival https://bliss.armymwr.com/calendar/event/halloween-harvest-festival/2648177/31394.
Here is what you need to know: The Monster Bash will be held at the Trading Post on Marshall Rd, from 6:00-10:00 pm and the Halloween Harvest Festival, held at the Old Ft Bliss Replica is 5:00pm -9:00 pm. There will be a shuttle going back and forth between the two events.