Help Clean the Hooch October 11th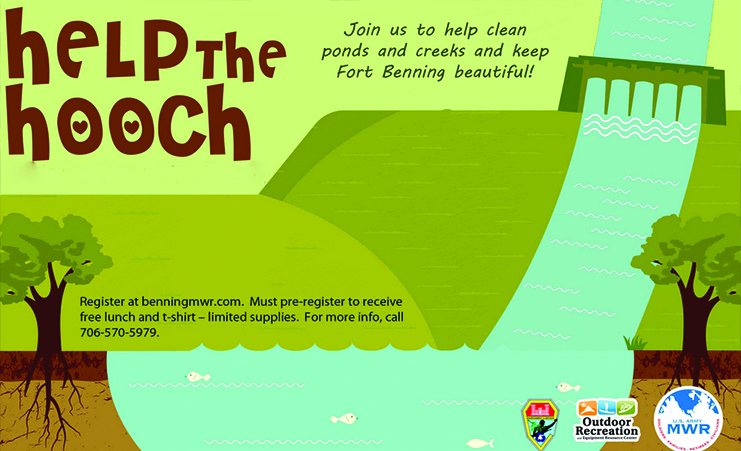 Help clean the Hooch, and take pride in your community on October 11th 2018, from 8 a.m. – 12 a.m.!
The Fort Benning Outdoor Recreation, Storage, and Rentals will be hosting a clean the ponds, creeks, and rivers event on Fort Benning. This is open to those ages 10 and older. Participants younger than 18 must be accompanied by a parent or guardian. Register to receive FREE lunch and a t-shirt. Active Duty soldiers, and DoD civilians are permitted to volunteer for this event without taking leave.
This is a great opportunity for children to learn how to take pride in cleaning up their community, as well as a civil service for the base. With this event being permitted without taking leave, it is a great opportunity to get co-workers involved as well.