Jumperoo Preschool & Toddler Jump Now Open!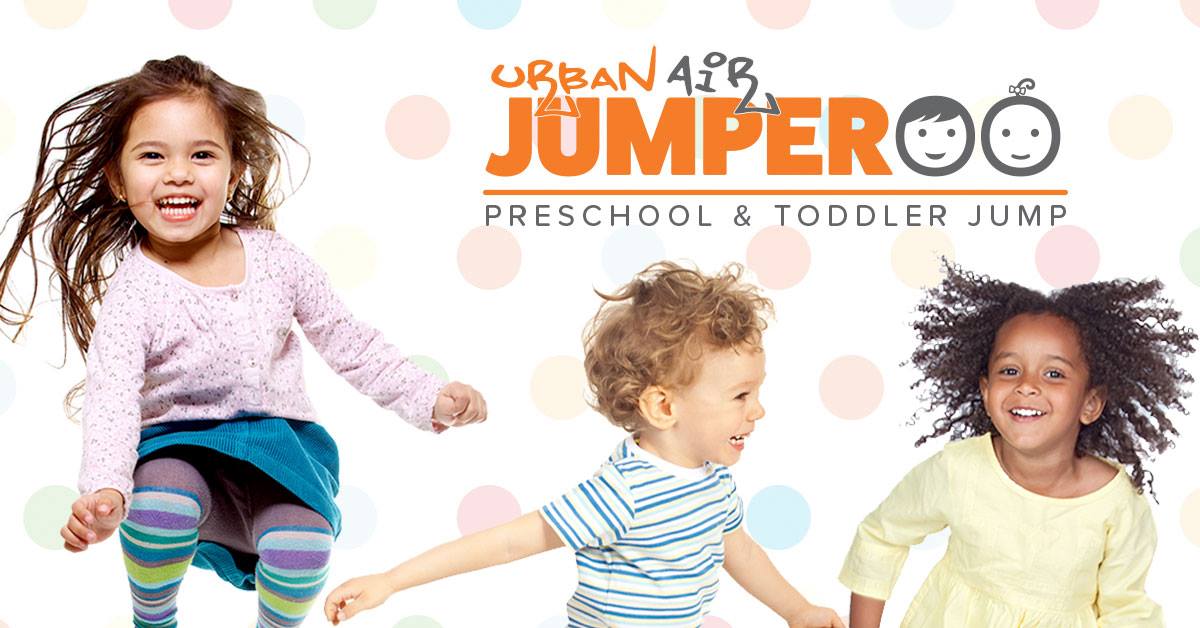 The newest jump park has made arrangements for our little ones to have time to jump on their own. We all know trying to let our younger kids have fun when there are some older ones around can be nerve wracking. Urban Air has setup two days a week for two hours where your children 5 and younger can go and jump without the worry of having older kids bumping into them. Lots of laughs and fun are sure to take place. Plus, it wears the kiddos out which means naptime for them, and downtime for you!
Here are the details: 
Wednesday and Friday mornings from 10AM-12PM, we open up the ENTIRE Trampoline Park just for the little ones ages 5 and under.
They can play in the pit, roll with the Dodge balls, explore in the trampolines or just jump, bounce and crawl around with you!
The little ones will have access to all trampoline attractions!
Price: $8 for children participating in Jumperoo and parents jump for FREE!
Details: Children participating in Jumperoo must wear Urban Air socks. We are waving the requirement for parents to wear Urban Air Socks, although we recommend them to enhance the jumping experience.