Lifeguard and Waterfront Certification Classes February 23rd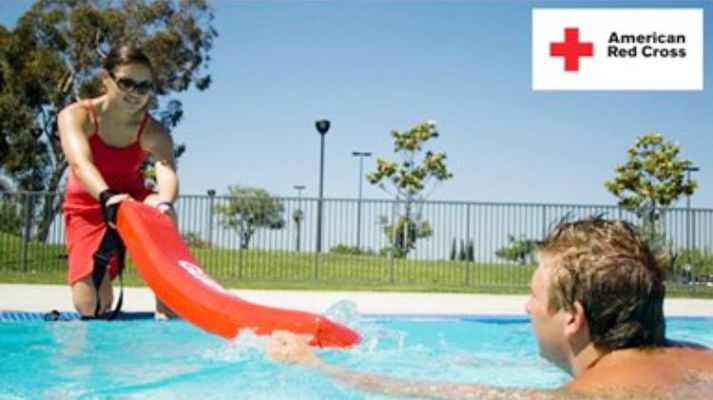 Do you know how to swim? Have you ever thought about becoming a lifeguard? It's the perfect summer job as it gets hot. The MWR is hosting certification classes to become a certified lifeguard. Take advantage of the class and go get certified. This is a certification that will help you throughout the years if you would ever like to be a lifeguard in future years.
Here are the details:
Lifeguard and Waterfront Certification Classes
Feb 23 – Feb 28, hours vary per day – see below
Age 15 years and up
Indoor Pool – 62nd Street and Support Avenue Bldg 23001Do something that will last you a lifetime. Challenge yourself and learn what it takes to become a lifeguard with one of our class sessions. Sign up today and get your spot reserved. Swimming Pools require Lifeguard Certification. BLORA Beach requires Lifeguard and Waterfront Certification• Friday, 7-9 p.m.
• Saturday & Sunday, 8-5 p.m.
• Monday through Wednedsay, 5-9 p.m.
Prerequisites…
The first day of class, participants must pass these skills in order to continue in the class. It is strongly recommended that candidates practice the prerequisites before attending the course.
• Swim Continuously, using front crawl and breast stroke (must demonstrate rhythmic breathing – face in the water).
Lifeguard class: 300 meter swim
Waterfront class: 550 meter swim
• 2 Minute Tread using just your legs. Hands under your armpits.
• Timed Brick. Within 1 minute 40 seconds, swim 20 yards using front crawl or breast stroke, surface dive to 10-12 feet, retrieve a 10 pound brick, return to surface and swim back to start.
In addition for Waterfront class:
Swim 5 meters, submerge and retrieve 3 rings placed 5 meters apart, resurface and continue to swim 5 meters to complete.
For more information: Click Here