Poppies Festival March 31st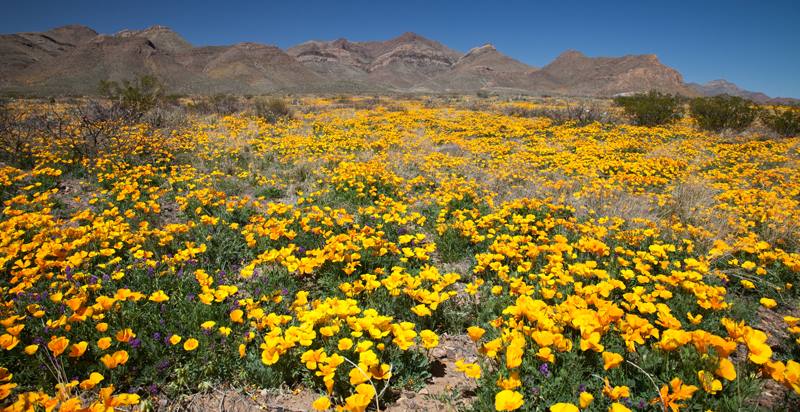 Spring has arrived, with warmer temperatures and blooming flowers.  If you have traveled Transmountain Rd in springtime, then you no doubt have seen the fields of yellow poppies which seem to appear out of nowhere.  One wouldn't think the mountainous dry terrain would be home to these wildflowers but every year they return to bring vibrant color and life to the region.  The poppies return is welcomed by the Annual Poppies Festival https://archaeology.elpasotexas.gov/events/2018/3/31/12th-annual-poppies-festival .
The Poppies Festival kicks off at 10:00 am on March 31st at the El Paso Museum of Archeology https://archaeology.elpasotexas.gov/ . Admission to the festival is free and includes tours of the museum.  Feel free to wander among the 15 acres of nature trails to get an up close view of the poppies.  There will be hands-on exhibits and archery lessons for all ages.
Food trucks and live entertainment will be available.  If you haven't visited the Downtown Artist and Farmer's Market, here is your chance.  The market will move to the festival for one day only.  This is a great opportunity to buy local!
Here's what you need to know: The 12th Annual Poppies Festival will be Saturday, March 31st from 10:00-4: 00 pm.  Parking is free at Cohen Stadium located just off Hwy 54 a few miles from the event site.  A shuttle service is available and will run back and forth through the event.  For more information call 915-755-4332 or email mccolloughjr@elpasotexas.gov.