Ralph Breaks the Internet – FREE BOSS Movie February 23rd
Are you ready for some FREE FUN?? Come out to the movie theater on APG for a FREE movie! Bring the kiddos and enjoy a family afternoon with lots of laughs!
Date: Feb 23 2019, 3 p.m.
Cost: FREE!
Location: APG Post Theater, Bldg 3245Featuring: Viewers Choice! – Ralph Breaks the Internet
Rating: PG (for some action and rude humor)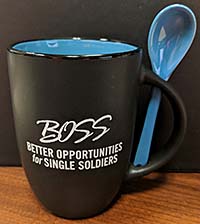 "Taking place six years after saving the arcade from Turbo's vengeance, the Sugar Rush arcade cabinet has broken, forcing Ralph and Vanellope to travel to the Internet via the newly-installed Wi-Fi router in Litwak's Arcade to retrieve the piece capable of saving the game." – imdb.com
Free raffle for a BOSS coffee mug! You must arrive prior to the start of the national anthem for ticket.
Popcorn, snacks and beverages will be available for purchase.