Good day, dear readers! April is really moving along, and it's time to start thinking of what we are going to be reading next month. Spring has finally arrived (YAY), and it's time to get serious about being outside… WITH A BOOK! As the days get nicer, take a blanket and throw outside or find some comfy deck furniture. Being outdoors is a great way to soak up some vitamin D, as well as keep an eye on the kiddos (if you have them) as they play.
This year has really flown by! It seems like just last week we were complaining about cold weather (and we probably were). I love to sit outside with a good book. Something about the sun and the relaxation theory. I find that reading and outdoors go hand in hand.
Where are some of the places that you enjoy reading?
In May, we are going to be reading, "The Wife Between Us." It looks to be a perfectly thrilling book! In the meantime, this month, we are reading "Salt To The Sea." If you have not started this book yet, run out and get it! We are going to be discussing it on our FB life at the end of the month! Make plans to join us, as we have a little news to share with you…
Excerpt from Goodreads.com:
When you read this book, you will make many assumptions.
You will assume you are reading about a jealous ex-wife.
You will assume she is obsessed with her replacement – a beautiful, younger woman who is about to marry the man they both love.
You will assume you know the anatomy of this tangled love triangle.
Assume nothing.
Twisted and deliciously chilling, Greer Hendricks and Sarah Pekkanen's The Wife Between Us exposes the secret complexities of an enviable marriage – and the dangerous truths we ignore in the name of love.
Read between the lies.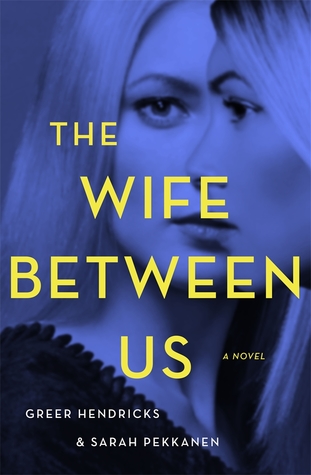 Let's dive into this fabulous thriller! Don't forget to check your local library for a copy! Happy reading my friends!