Register for Beach Body Bootcamp (Starts March 6th)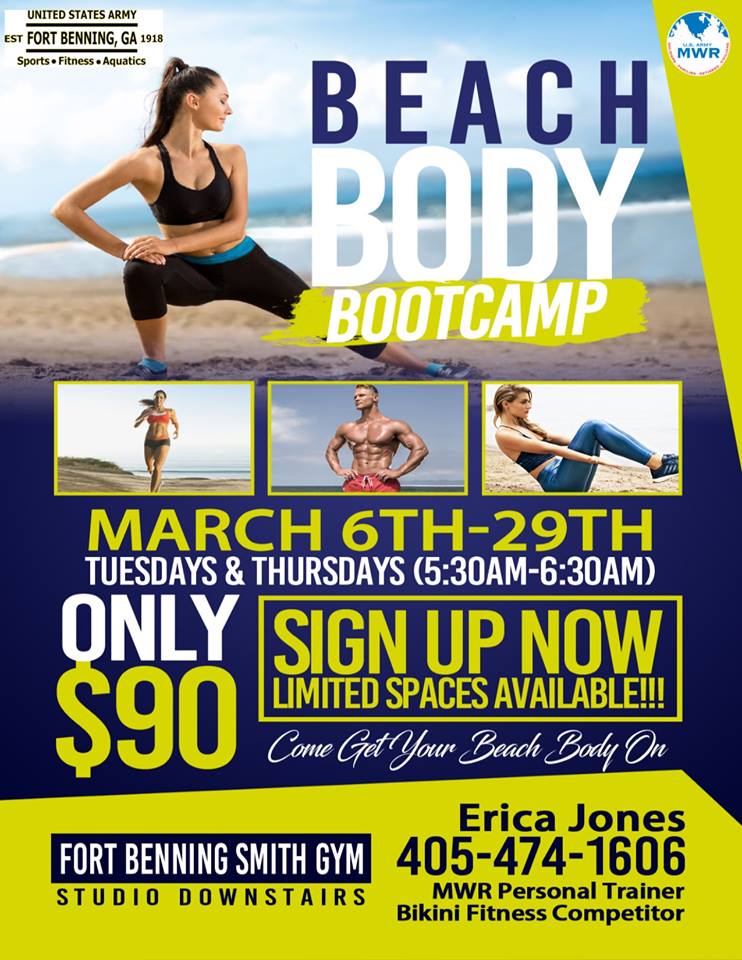 Ready to get that beach body you've always wanted?
Well, here is your chance. Starting March 6th and going through March 29th from 5:30am-6:30am, you can work out with Erica Jones, a bikini fitness competitor and MWR Personal Fitness Trainer. The cost is $90 and the classes will be held downstairs in the studio of Smith Gym.  Every Tuesday and Thursday morning, you can sweat as you prepare yourself for the summer time.
Enjoy three weeks of intense fitness and know it will pay off. Fitness is a great way to release stress, and it gives you more energy. Working out before heading to work in the mornings will help reduce your stress levels and make you feel energized throughout your day.