Ok, be honest…who ate a little too much at Thanksgiving?!?!
I know I did!! I'm pretty sure I ate half my weight in food in the span of 3 days. Thankfully I was running around like a mad woman on Black Friday burning off all the calories or I would have been really hurting last week during my annual record APFT. 😮😮😮 Needless to say Christmas dinner is not going to go down as bad as Thanksgiving in my house…not sure my body is up for that challenge again, lol!!
I do not know if you remember a blog I wrote up around this time last month…but I'm going to kind of branch off that blog for this months Healthy Lifestyle post.
Staying healthy during the holidays can be hard…and to be honest can just down right stink! I mean who wants to eat healthy and work out when there are soooo many yummy foods floating around Facebook and Pinterest?!?!
I mean just the other day a really good friend of mine posted a recipe she created on how to make Christmas Oreo Truffles…they LOOKED AMAZING! I'm pretty sure I had drool running down my chin…I mean see for yourself…don't they look awesomely delicious?!?!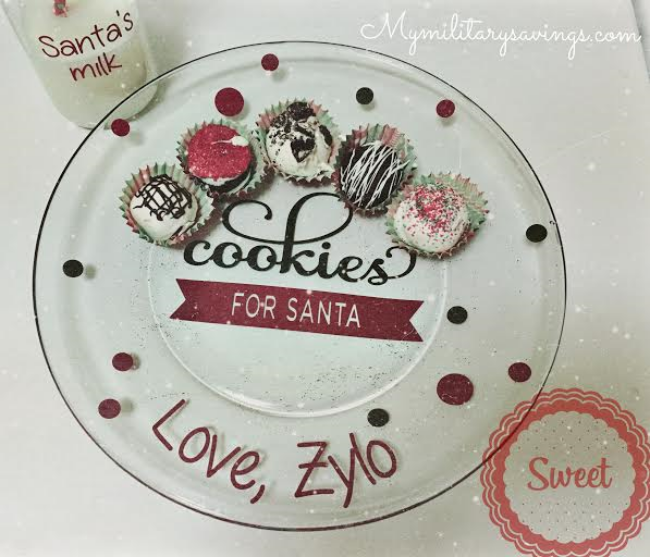 Link to Recipe: http://bit.ly/1lEjv0p
See…see what I'm dealing with…that right there is PURE DELICIOUSNESS!!
Never fear though! Have I got some great tips and switches that are perfect for creating a happy healthy holiday meal that everyone will love!!
---
How to prepare your favorite foods differently:
Preparing favorite dishes lower in fat and calories will help promote healthy holiday eating. Incorporate some of these simple-cooking tips in traditional holiday recipes to make them healthier.
Gravy — Refrigerate the gravy to harden fat. Skim the fat off. This will save a whopping 56 gm of fat per cup.
Dressing — Use a little less bread and add more onions, garlic, celery, and vegetables. Add fruits such as cranberries or apples. Moisten or flavor with low fat low sodium chicken or vegetable broth and applesauce.
Mashed Potato — Use skim milk, chicken broth, garlic or garlic powder, and Parmesan cheese instead of whole milk and butter.
Green Bean Casserole — Cook fresh green beans with chucks of potatoes instead of cream soup. Top with almonds instead of fried onion rings.
Quick Holiday Nog — Four bananas, 1-1/2 cups skim milk or soymilk, 1-1/2 cups plain nonfat yogurt, 1/4 teaspoon rum extract, and ground nutmeg. Blend all ingredients except nutmeg. Puree until smooth. Top with nutmeg.
Black beans for flour — Swapping out flour for a can of black beans in brownies is a great way to cut out the gluten and fit in an extra dose of protein.
Marshmallow Fluff for frosting — Replacing the fat and sugar in frosting with marshmallow achieves the perfect consistency with many fewer calories. Two tablespoons of marshmallow has just 40 calories and 6 grams of sugar.
 Zucchini ribbons for pasta — Thin strips or ribbons of zucchini are a great stand in for carb-packed pastas. Plus, it's one excuse to skip the boiling—simply sautee for a few minutes until soft.
Sweet potato fries for French fries — Opting for sweet potatoes rather than the traditional white adds an extra dose of fiber, and vitamins A, C, and B6. It cuts out roughly 20 grams of carbohydrates per one-cup serving.
Greek yogurt for sour cream — Half the fat and calories, yet the taste and texture are virtually identical. Plus, nonfat Greek yogurt offers an extra dose of lean protein.
2% or whole milk —  Use Skim, 1/2 % or 1% milk instead.
---
I truly hope you enjoyed my healthy recipe swaps…and would love to hear any more healthy tricks you might have up your sleeves!!
🔻🔻🔻Please share your happy healthy recipe swaps below!!🔻🔻🔻
Until next time my fitness family!!
~COUPON MAMA JESS~