We ended our summer officially with one last road trip to the beach. We took a trip to Galveston Island, about 4 hours from San Antonio. Zion did great on the drive there and back (much better then his baby sister I may add). We rented a house with my sister, brother-in-law, and nephews, and then my 2 cousins, Matt and Andrew, and Matt's finance Christine (whom Zion loves hehe). We had a great time hanging out, bbq'n, and going to the beach. Zion isn't a fan of sand, but he loves the water and was so comfortable. It made my heart so happy to see him trying to jump over waves and find seashells. He played in the water with my nephews (his cousins) Jayden and Darian. He let his cousin Matt carry him out a little deeper to explore the water. Matt carried him the whole time out there and Zion was loving the slightly bigger waves. He walked along the waterline and dug up seashells with Matt and Christine too. We have a whole bag of shells that he collected and we decided we would make a jar devoted to the shells he finds from now on when we go to the beach (we want to try and go every summer).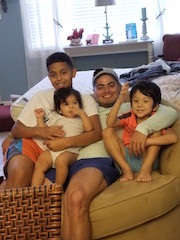 In the evening we went to Pleasure Pier and he rode a couple of rides. He had a blast running around and watching all the rides spin and move. Overall, he had a great end of summer vacation! I would like to say though that we are currently experiencing Hurricane Harvey and are hoping that everyone along the Texas coast is doing ok and going to fight to rebuild. Galveston, Rockport, Port Aransas, and other popular coastal towns have been hit pretty hard. It's kind of crazy to think we were just recently there!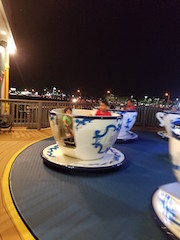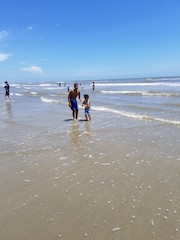 Zion will officially start his 1st full year of full day Pre-K. I was trying not to be nervous, but then Jeremiah tells me that he his nervous which made me a little panicky. He had a "Meet The Teacher Night" that Jeremiah and my mom took him to. I had my own Meet The Teacher Night for my new students, so I wasn't able to meet Zion's teacher. However, I was told that everything went great! Although Zion will be in a general education Pre-K classroom, the school he is attending has a special PPCD unit for Autistic Children. They met that teacher as well, and were told that if Zion gets overwhelmed, frustrated, or has a meltdown, he will have access to that classroom to help him. So when I heard that, my stress level came down.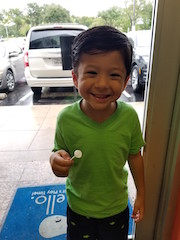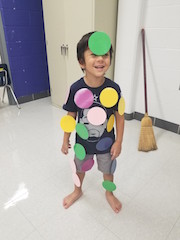 I will have a First Day of School Update and lots of other updates in the next blog. Thank you all for reading, watching, and supporting our little guy. Zion continues to amaze us and teach us, all at the same time. See you 2 weeks.