Ginger Lime Infused Vodka
Can you guys believe it's the last week of September already? That means it's officially Fall y'all! That also means the holidays are right around the corner. Seriously, they'll be here before you know it! I want to get started early on my holiday gifting so I thought I'd try some homemade infused vodkas! This recipe turned out SO simple and I think will be a great addition to any holiday party you may be attending this season. I made a Ginger Lime Infused Vodka, but you can definitely use your favorite flavors. I'll put some popular flavor pairings down below! But now, let's get to this incredibly easy recipe!
Ginger Infused Lime Vodka 
Your favorite vodka. I chose Smirnoff because it's inexpensive and incredibly smooth. I also went with the whipped flavor to give the final product a bit of sweetness.
1 lime, washed and  sliced
a 2-inch knob of fresh ginger, washed and sliced (don't worry about peeling it)
a large jar with a lid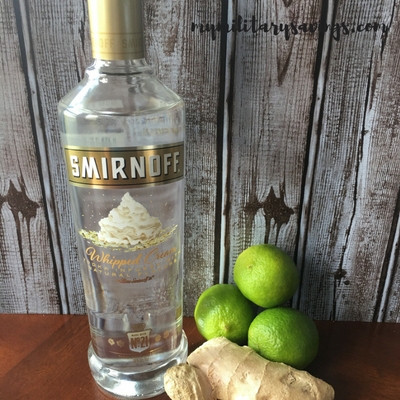 That's it for the ingredient list! How simple!? First, layer the sliced ginger in your jar.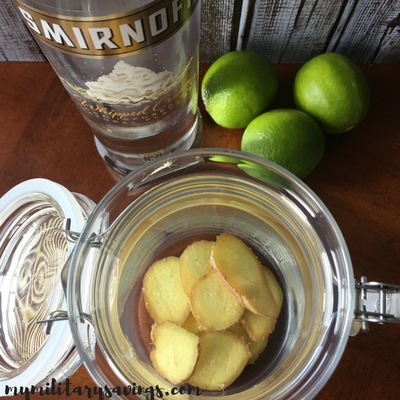 Top with your sliced lime and then pour in the vodka. Keep in your fridge and give it a swirl everyday. You can also sample it after 2 days and decide how strong you want to go. The longer you let the fruit steep, the stronger the flavors will develop.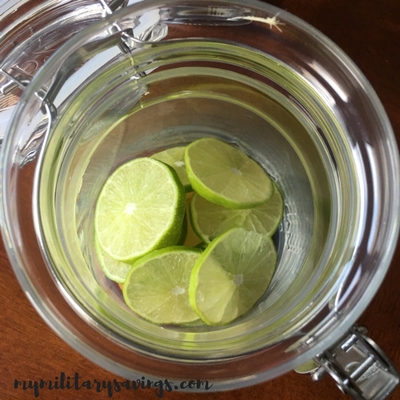 I let mine steep for about a week and it turned out phenomenal! I really love the bite of the fresh ginger paired with the tartness of the lime. Using the whipped vodka was a great idea, if I do say so myself!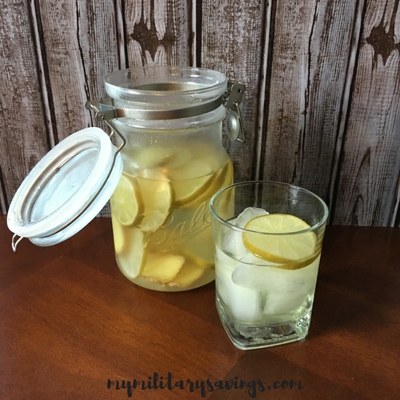 You can serve the vodka over ice or add some club soda. I would even use it in my next Moscow Mule. YUM!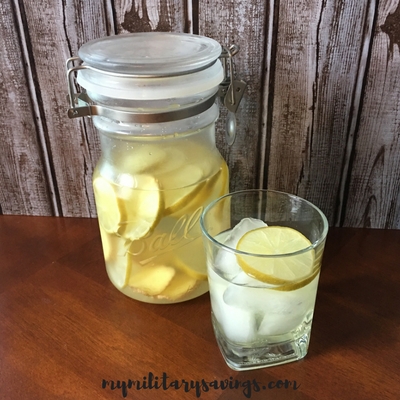 Tie a ribbon around the jar and you've got yourself a yummy homemade Christmas gift as well! Some other flavor combinations to try are Cranberry Orange, Apple Pear, Grapefruit Ginger, Lemon Lime, or even Cucumber Basil for your Bloody Mary mix. Yes, please!!
As always, we ask that you please drink responsibly. For more recipes and coupons, check out mymilitarysavings.com. Membership is free so sign up today!