Ya'll, it is OCTOBER! I love October. The leaves are changing, the weather gets just a little cooler, but most of all, HALLOWEEN!! Halloween is one of my favorite holidays of the year. I love watching the kids get all excited about their costumes, and planning out their routes for Trick-or-Treating. There are so many parties to attend and fun decorations that come about. Parties mean fun foods of all different shapes and sizes! We have fun each year putting together our spooktacular dinner and treats that can  be shared with friends. This year, I let the boys do a little more than they normally do, and let them actually plan one of the desserts. What we came up with was a graveyard scene, made with JELL-O Chocolate Pudding.
Ya'll this is delicious and SO EASY to make!
Here is what you need:
JELL-O Instant Chocolate Pudding – the large box
Coconut Flakes
Green Food Coloring
Spooky toppings to add your graveyard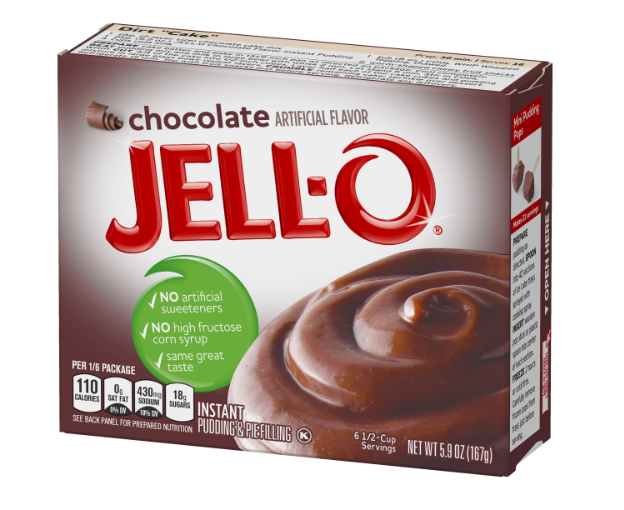 Directions:
Make the pudding as directed on the box. When you have mixed it well, add it into the dish that you are going to use.
Put coconut flakes into a sandwich bag, add food coloring, close and knead until the flakes have been colored green. You can add as much or as little coloring as you want.
Sprinkle the flakes over the top of the pudding.
Add your toppings, and create your spooky scene.
Let sit in the fridge for about 30 minutes to fully set, then all you have to do is ENJOY!!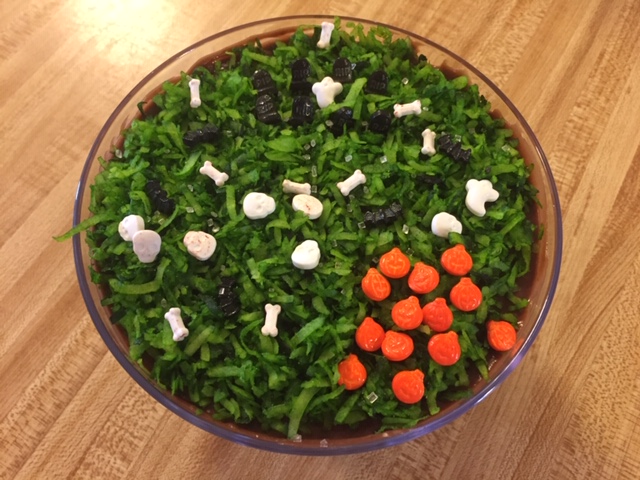 We had a lot of fun putting this one together. My kids were over the moon to lay out their graveyard. This is the perfect afternoon activity for kids! Head over to your commissary and get the needed items, and then get the entire family in the kitchen and see who can make the spookiest graveyard! Share with friends or serve at your upcoming party. Have a spooktacular Foodie Friday!
We want to see what you create! Share your haunted graveyard with us!