Having healthy foods, let alone healthy snacks AND kids are one of those things that can be hard to mesh. Kids are picky, and husbands can be especially picky!!! And when there are so many quick and easy prepackaged snack foods out there tempting you everywhere you go, it can be hard. And after months of trying, I almost gave up because every time I would make a healthy snack, it would never fail, one kid would love it and the other hate it! And that's if I could even get them to both take a taste and try it!
Very rarely do I find myself in possession of a healthy snack that the whole family loves, but these muffins happen to fill that spot. And who doesn't love blueberry muffins!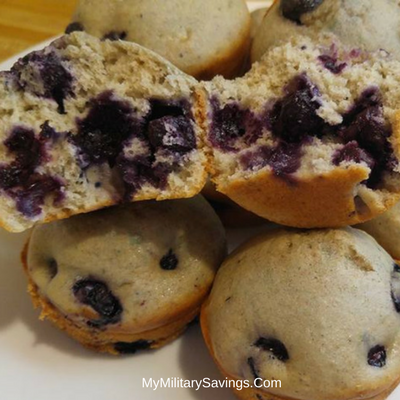 They are the perfect quick breakfast when you otherwise don't have time, they make a great sidekick for your morning coffee, and my kids love them in their lunches for a sweet treat! And as an added bonus for someone watching their calories, these yummy things come in at only 130 calories each, and one batch makes 12 standard size muffins.
To get started you will need…
1.5 cups flour
3/4 cup sugar
2tsp baking powder
1tsp ground Cinnamon
1.5 cup almond milk
1tsp vanilla extract
1 egg
1 cup frozen blueberries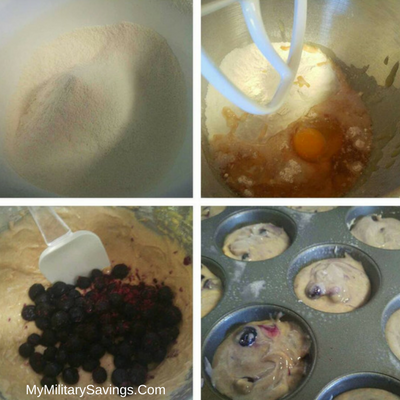 Sift the flour, sugar, and baking powder and cinnamon together in a large bowl. Next, stir in the applesauce, almond milk, egg, and vanilla extract. Then by hand, slowly mix in the blueberries. Divide batter equally into a twelve tin muffin pan and bake at 400 degrees for 10 mins. Remove from oven and let cool.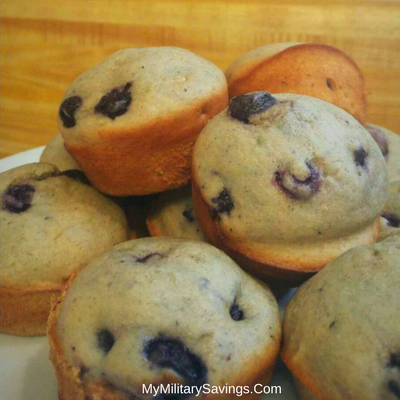 Then enjoy!