Mornings are hard in our house. I am not a morning person, so having to be up and moving is somewhat of a challenge at times. There are mornings, though, that are going to start a lot faster than you want them to. CHRISTMAS! Kiddos are going to be flying down the stairs and to the living room to see what goodies lay under the tree. Parents, are going to drag down the stairs and hope that the coffee fairy decided to start the pot early.
Growing up, my mom always had a breakfast out when we woke up on Christmas morning. I don't think she ever went to bed the night before. I wish I was that type of person, but sleep has to happen. Thank goodness for the crock pot!! I don't do a huge breakfast, but there has to be something to nibble on while the family sits and sorts through the treasures under the tree. This super easy, and delicious snack will help ease the morning along, and not overfill little tummies, so there will be plenty of room for the holiday deliciousness that will adorn your dinner table! Best part, you have it started the night before, so its ready when you wake up! I love any idea that makes it easier to move in the morning.
What you will need:
1 gallon of Apple Cider
2 packets of Apple Cider Mix
2 cinnamon sticks
Betty Crocker Blueberry Muffin Mix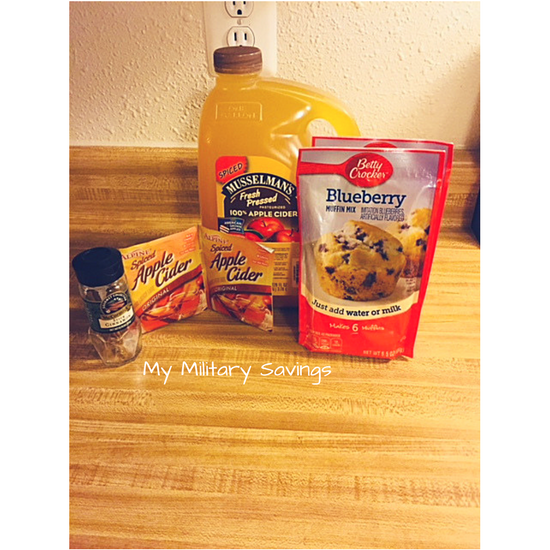 Directions:
For the apple cider – Simply add the cider, cider packets and cinnamon sticks to the crockpot. Stir well and put on warm. This can simmer overnight, so its piping hot in the morning!
For the Muffins – Follow the directions on the packaging. Once they are out of the oven, and have cooled a bit, you can store them in an airtight container overnight. I just set them next to the crock pot with mugs.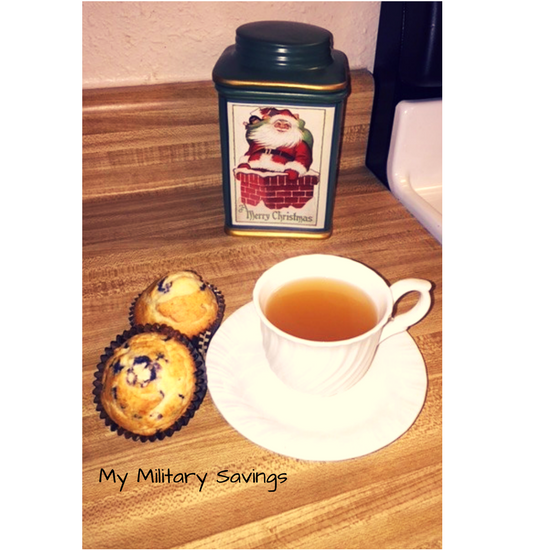 Easy and effective! Save yourself the time of cooking a huge breakfast, and simply enjoy the time with your family. Share your favorite breakfast ideas with us!