Make These DIY Kitty Shoes Right MEOW!
Some of y'all are dog 🐶 lovers, some of you may prefer guinea pigs or hamsters 🐹, and others may be satisfied with a few goldfish 🐠. Our family, however, is Team Cat 😻 all the way!! We have two fur babies, Bruno and Gus Gus, that we wouldn't know what to do without. But I suppose every cat owner knows that nobody really owns a cat. They choose you.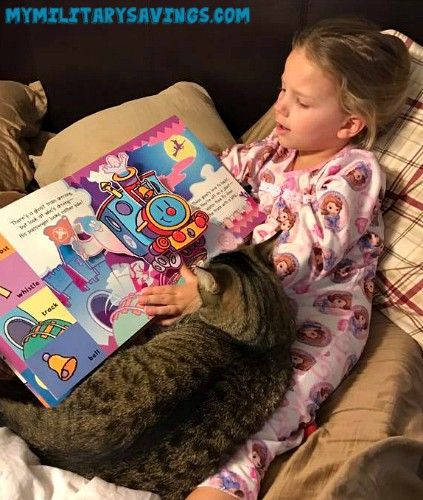 My youngest munchkin adores our kitties and, well, ANYTHING kitty related. Clothes. Curtains. Costumes. Toys. Jewelry. She has a kitty cat toothbrush for the love of… anyway.
I saw a photo of a pair of high heels that someone had turned into a feline and I immediately knew I had to recreate them for my daughter. Minus the high heel, of course. Our next trip to the store, I found some adorable polka dotted slip-ons and I got straight to crafting. In hindsight, a solid colored shoe would have worked best but I am in love with the way that these turned out, nevertheless.
This is all you need: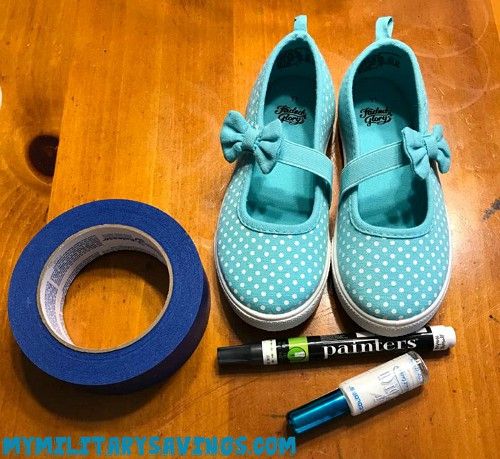 A pair of shoes
Painters tape
Black fabric paint (I had a painters pen)
White nail polish
Step 1) Use painters tape to mark a line straight across the toe of the shoe. You will paint everything below this line with black fabric paint. There is no specific brand for this… just visit your local craft store and look for something fabric safe. This is where polka dots became tricky – it took many coats to cover each white spot.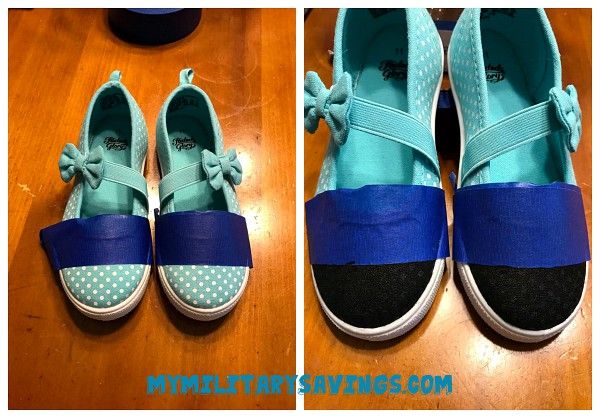 Step 2) Remove the tape. Do not worry about edges that may not be smooth – you will add little strokes all along this edge for "fur" and will also add 2 triangles for ears.
Step 3) Use the while nail polish to add eyes, a nose, and whiskers. I had a bottle of polish meant for making nail designs that came with a thin brush – if you do not, try using a toothpick.
And voilà, there you have it!
I officially have the happiest child in all of Southeast Georgia. 🙂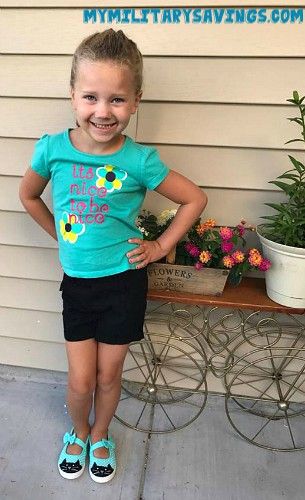 If you have a feline fur baby of your own, you may want to check out this DIY cat collar. My Bruno was the star of the show for that one, and it is the classiest collar in town. And cost less than $5!
Want to make a DIY cat house? All you need is a t-shirt, hanger, and a piece of cardboard! Check it out here!
For other fun, DIY projects visit MyMilitarySavings.com!!