DIY Pillowcases
I love finding things for my kids room. But I don't always find exactly what I want. When you have kids that are very particular with what they are looking for, it can be really hard to find exactly what they want. When I say particular, I mean they want down to the exact minute little detail, exactly what they want. Sometimes I can get away with online shopping, but other times I am figuring out how to make something, then shipping it to myself so they can open it.  But I digress… When I find fabric that I know my kids will love, I snap it up, because odds are I can make something awesome out of it.
While I was slothing my way through one of my favorite craft hang outs, my son grabbed some fabric and said "what do you think, pillowcase?" I can't say no to that, so after grabbing that and letting my youngest find something that could be used for his pillowcase, it was time to get busy. This simple, no fuss pillowcase will have even the newest seamstress feeling accomplished.
Here is what you need:
One yard of 44 or 45 inch fabric
Matching thread and bobbin
Scissors, seam ripper (for just in case), pins
Ruler or tape measure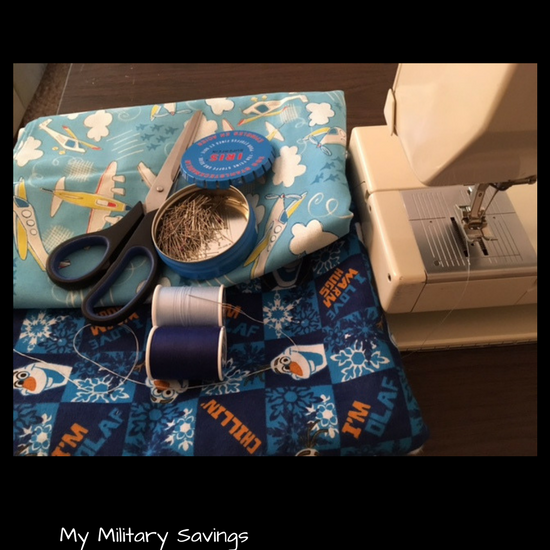 Directions:
Straighten the raw edges. Cut both selvages off.
Turn the right sides together long ways (printed sides facing each other).
Match the edges and pin one short side, and the long sides. Leave one end open.
Sew 5/8 inch seam across bottom and side.
Press the seam open with either your fingers or iron.
Using the open end, sew a single layer of fabric 1/4 inch from raw edge all the way around.
Use fingers or iron to again open the seam.
Turn to the wrong side of fabric (thread should be on the edge), Press with fingers or iron, then pin
Sew 1/8 inches from folded edge all the way around.
Turn right side out and press for a nice finish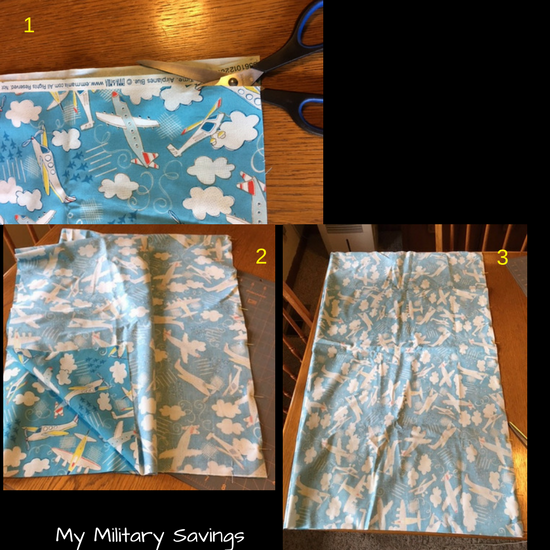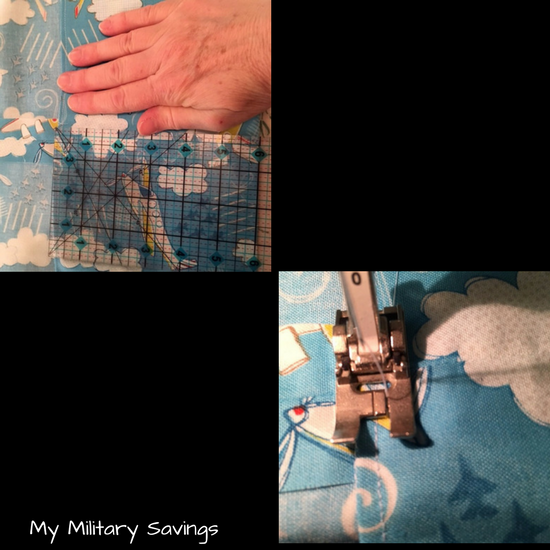 Now you have your very own pillowcase in fabric of your choice! Much easier and faster than waiting for something to arrive in the mail.
Time: For four pillowcases – 2 hours
Cost – 7.50 for fabric, 1.25 for thread. $8.75 total.