NILLA Summer Raspberry Bites
Yes we are back with another Foodie Friday recipe featuring NILLA wafers! I know, I know, I used them a few weeks ago, BUT my family loves these delicious little wafers and so I try and find yummy ways to jazz them. So I mixed up this recipe a bit and it can be found here. I used blueberries and strawberries for two reasons: 1) these two berries are my families favorite and 2) raspberries were a little more then I wanted to spend while I was at the store. So I bought what I would be able to get more bang for my buck, which this week was strawberries and blueberries.
Check out the recipe below
What You Need
1 pkg. (8 oz.) Neufchatel cheese, softened
2 oz. (1/2 of 4-oz. pkg.) white baking chocolate, melted
2 cups thawed frozen light whipped topping, divided
32 NILLA Wafers, divided
32 fresh berries (your choice), divided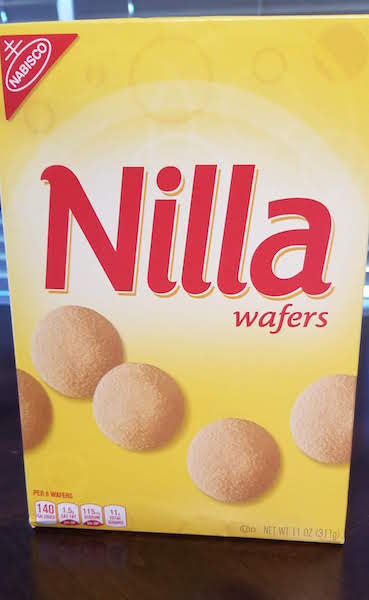 What To Do:
Mix Neufchatel cheese and chocolate in medium bowl until blended. Gently stir in 1-1/2 cups whipped topping.
Place 16 NILLA wafers, top sides down, in single layer in shallow pan. Spoon or pipe Neufchatel mixture onto wafers. Press 1 berry into Neufchatel mixture on each wafer.
Spread or pipe remaining Neufchatel mixture onto bottoms of remaining wafers; place over berry-topped wafers, Neufchatel sides down.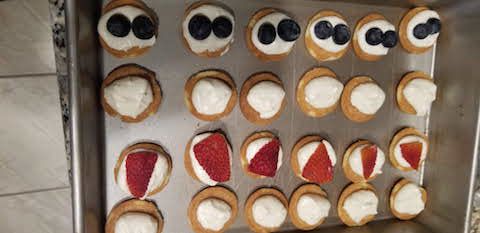 Refrigerate 4 hours.
Top with remaining whipped topping and berries just before serving.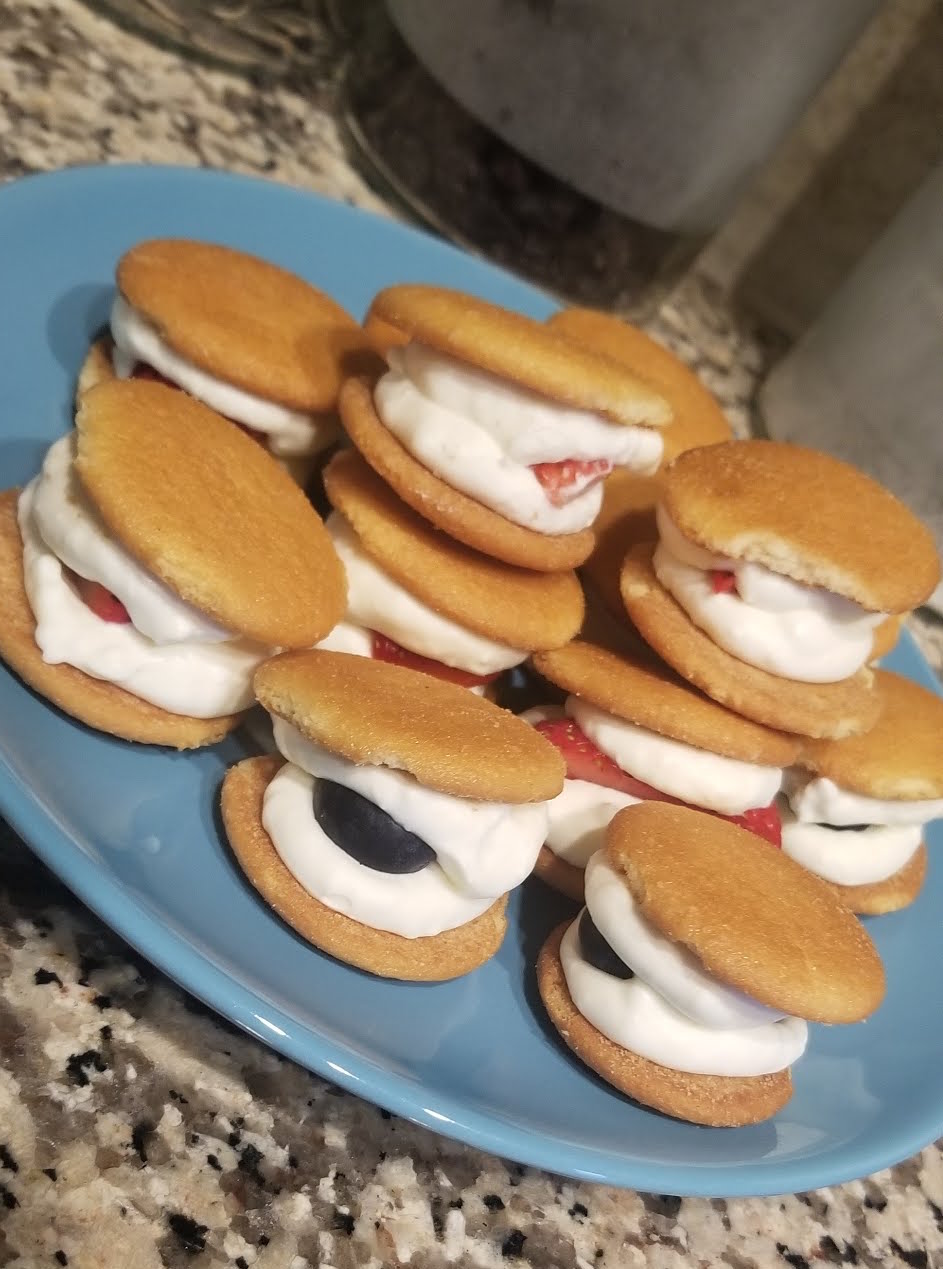 As excepted, these treats were a HUGE hit with the family. I made one batch with what the recipe called for and stored the rest of the cream cheese mixture in the fridge. Little did I know I would be making a whole other batch the next day because between my husband and kids, they were gone pretty quick.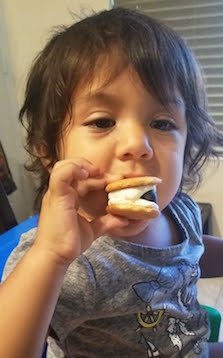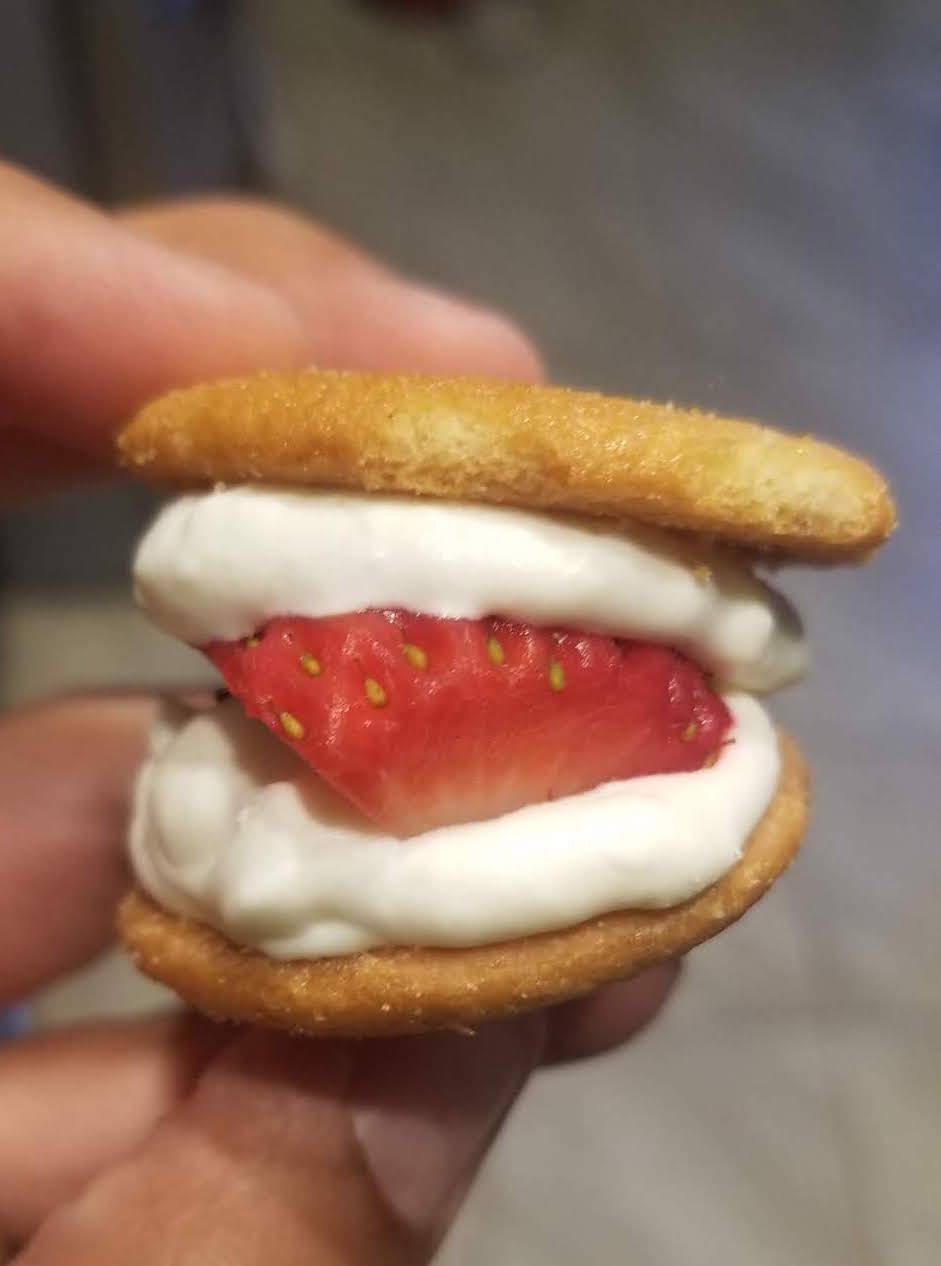 If you want more deals, coupons, and recipes from Nabisco head on over to https://www.mymilitarysavings.com/brands/nabisco. And right now, at your local commissary, you can pick up NILLA wafers for only $1.99! So hurry in and stock up now!