Pulled Chicken Sliders with Barq's Root Beer Barbecue Sauce
Ever since we moved back home, we love to have family and friends over all the time. Having a house full of people is great, until you realize that you need to feed them. Luckily I love to cook and enjoy finding new recipes! I found a recipe at www.cocacolamilitary.com for some delicious chicken sliders! Now some people think sliders and their mind goes to pork. However, this recipe uses chicken thighs and a sweet and savory BBQ sauce made with Barq's Root Beer! Check out the recipe below:
What You Need
▪SAUCE
▪1 Tablespoon extra-virgin olive oil
▪½ finely chopped yellow onion
▪⅔ Cup ketchup
▪½ Cup Barq's Root Beer
▪2 Tablespoons unsulfured molasses
▪2 Tablespoons fresh lemon juice
▪1 Teaspoon prepared chili powder
▪½ Teaspoon garlic powder
▪Pinch ground cayenne pepper
▪RUB
▪2 Teaspoons smoked paprika
▪1 Teaspoon ground cumin
▪1 Teaspoon garlic powder
▪1 Teaspoon kosher salt
▪OTHER
▪1 Pound boneless, skinless chicken thighs
▪Extra-virgin olive oil
▪8 small, soft hamburger buns or rolls, split
▪Store-bought coleslaw (optional)
Instructions
1In a medium saucepan over medium heat, warm the oil. Add the onion and cook until softened, 3 to 5 minutes, stirring occasionally. Stir in the remaining sauce ingredients. Increase the heat to medium-high, bring to a boil, reduce the heat to medium, and simmer until slightly thickened, 10 to 15 minutes, stirring occasionally. Prepare the grill for direct cooking over medium heat (350° to 450°F). Combine the rub ingredients. Lightly brush the chicken thighs on both sides with oil and season evenly with the rub. Grill the chicken over direct medium heat, with the lid closed, until the meat is firm to the touch and the juices run clear, 8 to 10 minutes, turning once or twice. Remove from the grill and let rest until just cool enough to handle, 3 to 5 minutes. Shred the chicken, add to the sauce, and heat through over medium heat, stirring occasionally. Fill the buns with the chicken mixture. Serve with coleslaw, if desired.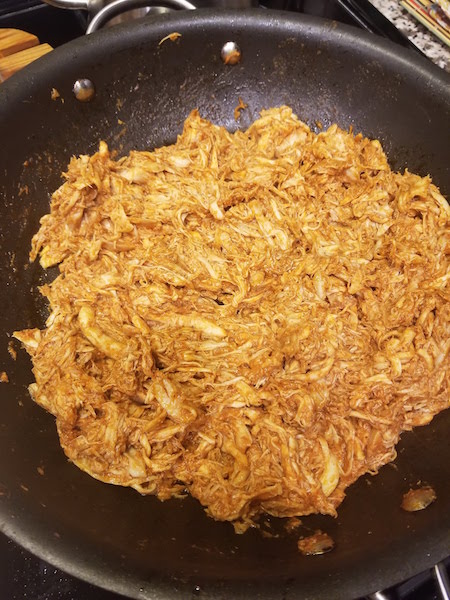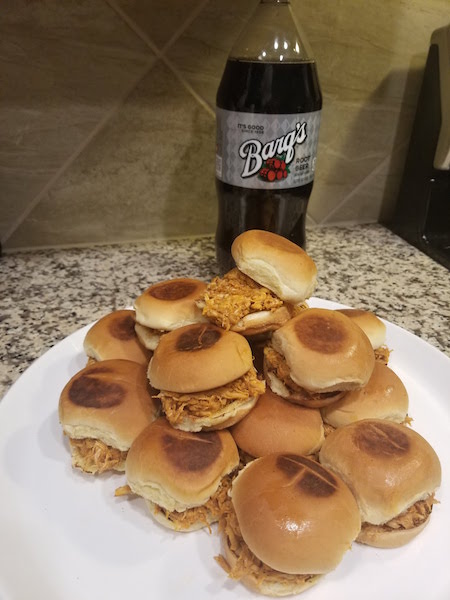 My family was pretty excited about this one because they are all root beer fans! The chicken thigh meat was tender and flavorful, and the sauce was truly amazing! This recipe made more then enough sliders to feed the crowd hanging out at my house on a Saturday night!
For this and more amazing recipes visit www.cocacolamilitary.com. Want a great coupon? Click and print the coupon below to use at your local commissary!