Your Breast Pump Could Be Covered Up To 100% By Tricare!
If there is one thing I learned from my first baby, it's that having a reliable (and quality!) breast pump is a must. Being frugal in nature, I've always gravitated towards the least expensive options with everything, and sometimes, that meant paying double because it wasn't the best choice. Namely, my breast pumps. Yes, I said "pumps," because I had to buy two. Such a frustrating experience. I truly wish I had known about this option when my little ones were born – I could have saved so much money!
The good news, however, is that if you're a soon-to-be mom, or just had a little one, and you plan on breastfeeding, that you can get a name brand, quality breast pump, that will be covered 100% through Tricare Insurance. No need to get dressed and go shopping and try to find the best deal – you can get a breast pump of your choice in your pj's! With help from The Breastfeeding Shop, who has partnered with Tricare, it's easier and more affordable than ever for military families to gain access to a breast pump.
The Breastfeeding Shop has your best interests in mind and has everything you need, including accessories. Applying for your own pump is easy and only takes 3 steps:
Get a prescription from your doctor

Select one of your favorite breast pumps

Fill out the

order form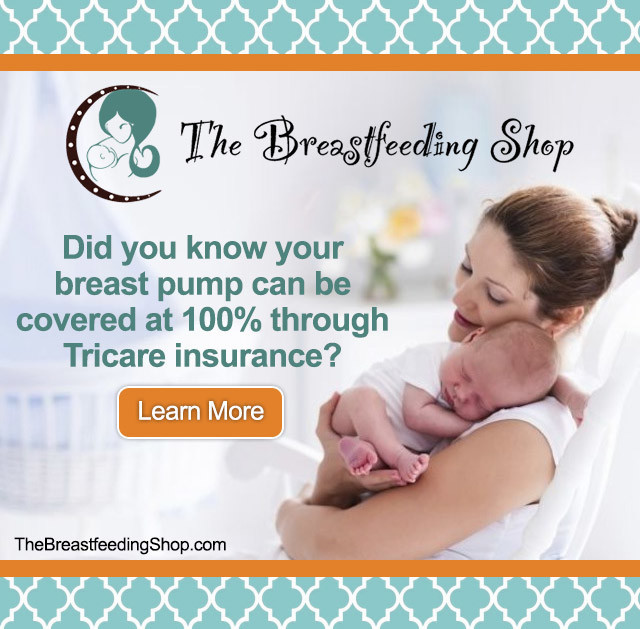 Click Here
to get your new breast pump!