Oh my readers, what a treat I have for you with this book!! But I have super exciting news for you too… a GIVEAWAY!! I have a copy of this book that I will be sending to one of you! Just tell me your favorite thing about Thomas Jefferson! Get ready for an enchanting, captivating, and alluring tale woven between the fabrics and the beginnings of America.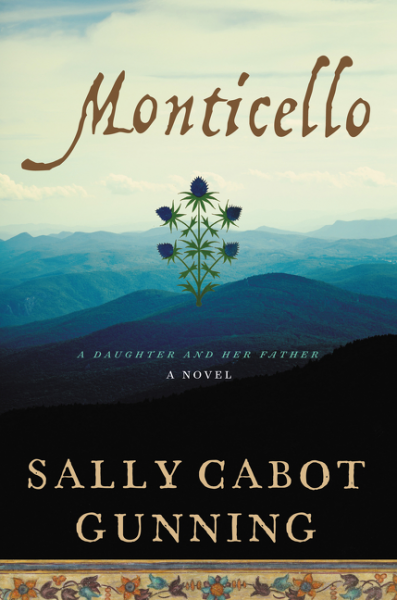 Martha Jefferson is the very epitome of a daddy's girl. Her entire world revolves around him, and while others appear in her line of sight, the light never moves away from the one constant in her life, Thomas Jefferson.  The pressures that he is under do nothing to lessen the attention that he lavishes on his daughters, both of whom have accompanied him to France. Upon their return, Martha is overjoyed to be home and back in familiar territory. But things are never going to be the same for the Jefferson's. Thomas Jefferson has been appointed as Secretary of State. But Martha is about to add her own stress to the mix.. a marriage to Thomas Randolph! What a marriage it should have been! But instead of everlasting happiness, she finds disappointment, debt, and an ever sure footing in the foundation of her father. While some of the ideas that they hold are not popular with some of their friends, they are views that are held and nurtured to a hope that it might one day come to pass.
While the world crumbles around her, Martha does her best to run her plantation, but the ever increasing debt, and the unraveling of her husbands family have left deep imprints on him. While Tom tries his best to make things work, nothing seems to flourish under his hand, except the growing brood of his children. While Martha continues to run Monticello, Varina and Edgehill to the best of her abilities. While her husband sulks, and continues to borrow large amounts of money from her father, Martha does her best to smile and carry on as though nothing were wrong. But, everything is wrong. The papers have caught wind of Sally Hemings, and while everyone denies the relationship, there are things that Martha notices, but cannot get her father to confirm. The charmed childhood she held so fond in memory, has turned to the ugly realities of adulthood, and the facing of truths that are not always pleasant. When her sister Maria dies, Martha is left feeling alone and wondering where her comfort will come from. Tom cannot or will not help, and there are none that she can truly turn to.
When Thomas Jefferson is elected President, Martha does her best to continue caring for things at home, but she misses her father. The short visits he makes back to Monticello are brief and always filled with work. Visitors stream to and from the house, and Martha wonders when they will ever be truly alone. But of course, things cannot last forever, and even great men, lions in the foundations are only mortal….
This book is a MUST READ! It was one that I was able to finish in two settings, and kept you engaged from the first page to the last. You hoped for the best, you cared for some of the characters while wishing some of the others would simply drop off the pages, and laughed at some of the antics. I will say that I was a little surprised that there was no mention of the falling out between Thomas Jefferson and John Adams, both great men in our history. They of course both made up and corresponded later in their lives, but on an interesting note, they both died within hours of each other on the 50th anniversary of the signing of the Declaration of Independence. But other than that little note (history nerd moment), this book was fantastic! There is not a dull moment in this book!! Take it from the book lady here… this is a book that is worth the time!
If you want to find the book, you can search it here:
Purchase Links
HarperCollins | Amazon | Barnes & Noble