Many will say that breakfast is the most important meal of the day. Well BOOST® Nutritional Drink wants to make sure your breakfast is extra special! BOOST® Baked Cinnamon Apple French Toast is not only delicious but since it is made with BOOST®, it is packed with protein, fiber, and everything you need to get your day started!
BOOST® Nutritional Drink is a great way to get vitamins, minerals, fiber, and protein all in one! BOOST® Original Drink comes in 3 great-tasting flavors—Chocolate Sensation, Vanilla Delight, and Strawberry Bliss, and now is lower in sugar! BOOST® Original Drink is only 240 calories, has 26 vitamins & minerals, 3 g of fiber and 10g of high-quality protein in each 8 fl oz bottle.
Check out this amazing recipe to your morning started!
What You Need
8 – 1 inch slices French bread
4 eggs
1 1/2 cups (1 1/2 bottles) BOOST® Vanilla Drink
1 Tbsp. sugar
1 1/2 tsp. vanilla
1/2 tsp. nutmeg
2 tart baking apples (peeled, cored and sliced)
1 Tbsp. butter (melted)
1 Tbsp. sugar
1 1/2 tsp. cinnamon
Instructions
Preheat oven to 450° F.
Spray an 8" x 8" square pan with nonstick cooking spray.
Arrange bread tightly in a single layer in bottom of pan.
Combine eggs, BOOST® Vanilla, 1 Tbsp. sugar, vanilla and nutmeg in a mixing bowl; stir well.
Pour half of the mixture over the bread. Layer apple slices over bread.
Pour remaining egg mixture over apples. Drizzle with melted butter.
Combine sugar and cinnamon; blend well. Sprinkle evenly over apples.
Bake for 35-40 minutes or until knife inserted in the center comes out clean.
Cool for 5 minutes before cutting and serving. Serve warm with maple syrup.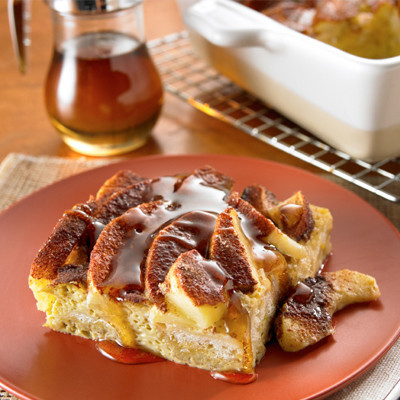 And right now at local commissary you have to hurry in and stock up on this deal! During the month of August, ONLY $7.79, Boost® Original Creamy Strawberry $7.89, Boost® High Protein Rich Chocolate $14.39, Boost® High Protein Very Vanilla Complete Commissaries Only Prices Effective August 1-31, 2017. For more savings, deals, and recipes visit: http://www.mymilitarysavings.com/brands/nestle-nutrition