Cookies For Your Sweetheart…
For Valentine's Day, I do like to make my boys and husband a sweet treat to celebrate after dinner. So this year I'm sharing with you, my family's favorite chocolate fudge crinkle cookies!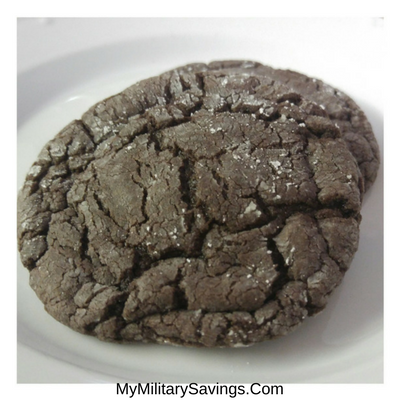 They have become tradition, and I make them every year and only once a year because they are just too delicious to have around more than once a year … or at least that's what my waistline likes to whisper to me!
These cookies are also quick and easy… Which is a requirement in my kitchen! You only need four, yes, FOUR, ingredients to make them.
One box of chocolate cake mix
Two eggs
1/2 cup vegetable oil
Powered sugar
To start, mix the cake mix, eggs, and oil, by hand in a large bowl. Once thoroughly mixed let sit for a few mins and preheat the oven to 350 degrees and prep a baking sheet with parchment paper. In another bowl add powdered sugar.
With clean hands, divide the dough into twelve equal pieces. Roll dough into equal sized balls, and one by one drop into the powdered sugar coating completely and shaking off any excess sugar. Spread them out evenly on your baking sheet. I do six at a time to give ample space so they don't touch. Bake for 8-10 mins. You want the center to still be soft. Let cool on the pan for 3 mins, the center will still keep cooking but the edges will harden. Remove to rack to finish cooling.
Voila! Yummy, chocolatey, mouth watering crinkle cookies! Serve with a cold glass of your favorite milk, or be like me and serve with a cup of coffee!
Happy Valentine's day!