If you had no idea that February is the Great American Pie Month, you are not alone – neither did I!
I was also completely unaware that it used to be illegal in Kansas to serve ice cream on cherry pie, that shoo-fly pie was first used to attract flies from the kitchen, or that 9% of Americans prefer to eat their pie crust first… until I started researching the history behind this awesome (and tasty!) American Pie Month and stumbled upon these interesting pie facts from the American Pie Council. I even snagged a "pie personality" chart from that site – check this out:
"If you love apple pie, you are likely to describe yourself as independent, realistic, and compassionate.
If you love pecan pie, you are likely to describe yourself as thoughtful and analytical.
If you love chocolate pie, you are likely to describe yourself as loving.
If you love pumpkin pie, you are likely to describe yourself as funny and independent."
My favorite happens to be a coconut cream so I wonder what that says about me? Hmm, I'll make my own personality analysis. Smart, caring, sensitive… Who's with me!? Come on, coconut cream pie is one of the bessst. And I happen to think those attributes are on the money. 🙂
I compiled this list of the Top 10 Great American Pies because I consider myself somewhat of a connoisseur. Not necessarily of making them, but certainly eating them!!! Plus, these recipes all have rave reviews and look absolutely scrumpdillyumptious! It doesn't get anymore American than this:
Coming in at NUMBER ONE: Perfect Apple Pie!! Visit Pillsbury for the recipe. 36 million Americans claim Apple Pie as their favorite!!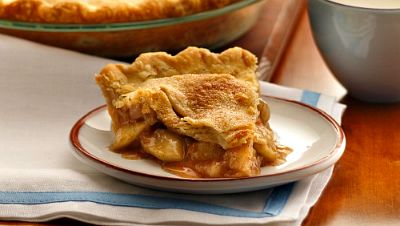 Second runner up is Mississippi Mud Pie! Visit Food Network for the recipe.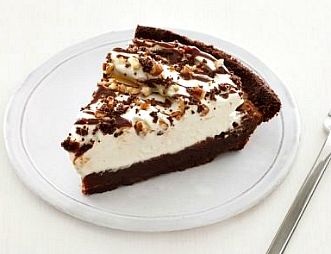 3. Classic Sour Cherry Pie with Lattice Crust. Find this recipe at Epicurious.
Southern Pecan Pie takes 4th place! Food Network also has a great recipe for this.
5. Peach Pie! Taste of Home has a phenomenal recipe that my mama uses! Delish!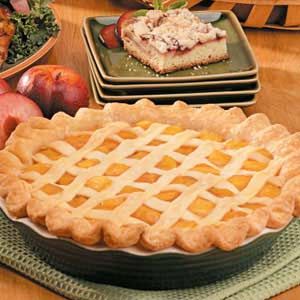 6. Chocolate Coconut Cream Pudding Pie. No words needed!!! Visit The Gold Lining Girl for her recipe!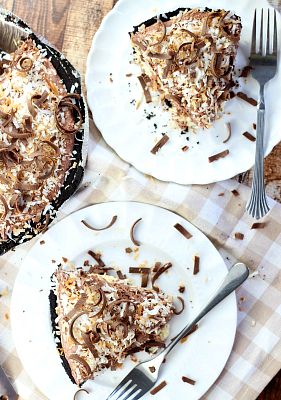 Shoofly Pie takes 7th place. My favorite recipe for this can be found at NY Times Cooking!
Roasted Sweet Potato Pie isn't just for Thanksgiving!! Coming in at number 8… Betty Crocker has a perfect recipe for this pie.
9. Lemon Blueberry Cream Pie. Check out the Chef in Training for her yummy version!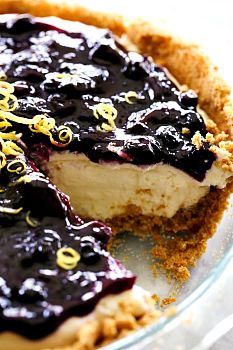 Last but not least, number 10 is the Hoosier Sugar Cream Pie. Find Paula Deen's recipe here!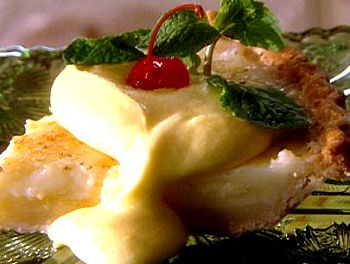 If you didn't see your favorite pie above, share it with us in the comments below! What other delicious American Pies would you add to this list!?
If you'll excuse me, I think I might head off to the commissary to grab some of these ingredients! That sour cherry has my mouth watering…
Keep this last random fact in mind: 6 million American men between the ages 35-54 have admitted to eating the very last slice of pie and then denying it. Make a sweet treat to celebrate Great American Pie Month, share a few slices, and then hide the rest!!!!
Until next time, y'all… Happy Eating!