Foodie Friday With Keebler
Sometimes I get these cravings where I want multiple things at once. I can't be the only one that does this right? Luckily, my son has followed in my foodie footsteps and came to me one day wanting cookies (normal) and marshmallows! I was like hmmm, s'mores maybe? But nope, I wanted to look for something else. I found this awesome little recipe from the Keebler website that incorporated all of his cravings at once! And what's even better is that this recipe only involved two items: Keebler® Chips Deluxe® Rainbow™ Chocolate Chip cookies with M&M'S® Chocolate Candies and marshmallow creme! Pop them in the freezer and you have whoopee pie magic! Super simple. **Note: I decided not to use the frosting which was replaced by double creme.
Ingredients
1 cup marshmallow creme
1/2 cup canned vanilla frosting*
Directions
1. In medium bowl fold together marshmallow crème and frosting. Spread about 2 tablespoons on the bottoms of 10 of the Keebler® Chips Deluxe® Rainbow™ Chocolate Chip cookies with M&M'S® Chocolate Candies.
2. Top with the remaining 10 cookies, bottom sides down, gently pressing together to make sandwiches. Individually wrap in plastic wrap. Place on baking sheet. Freeze about 2 hours or until firm. Store in freezer for up to 1 month.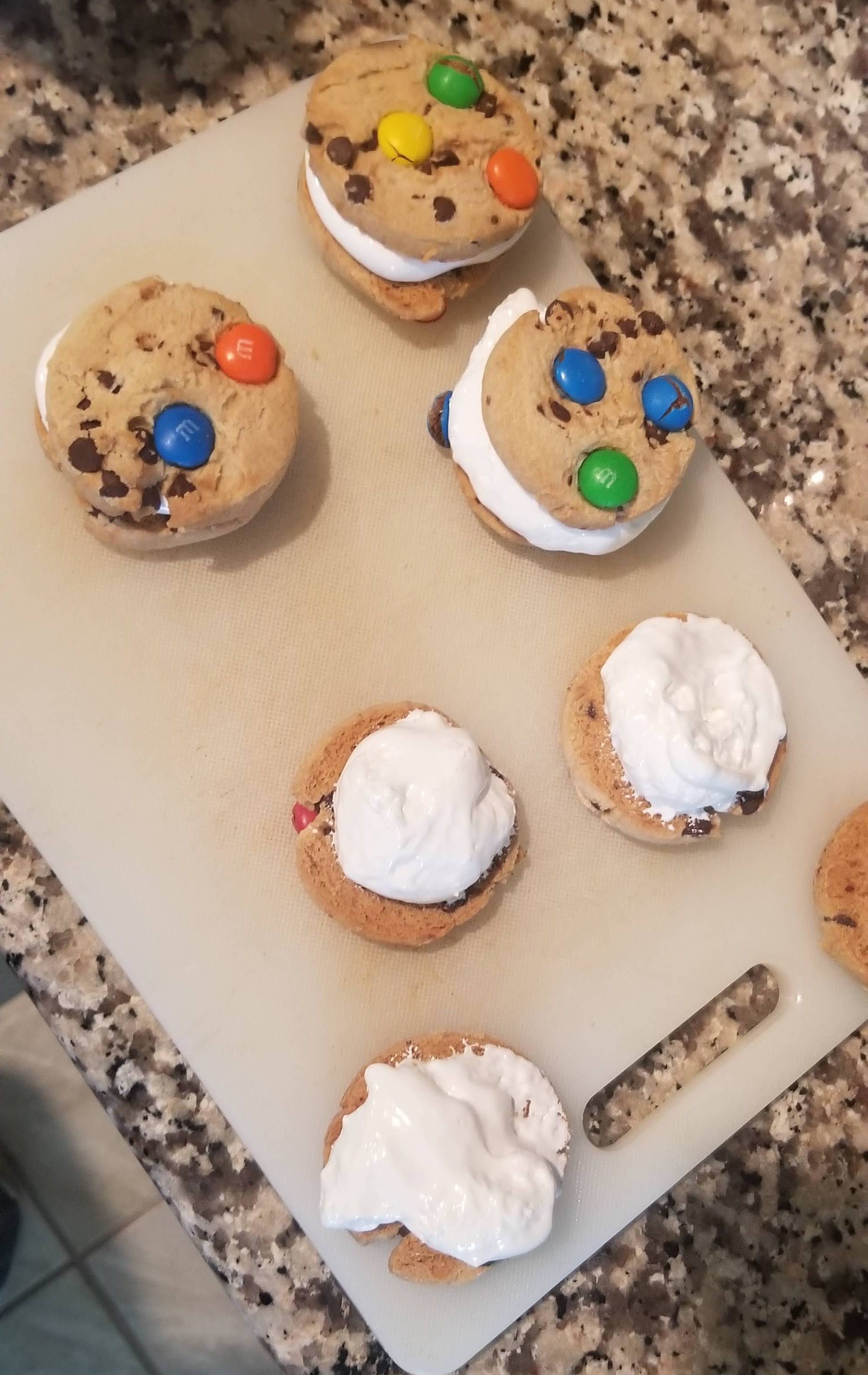 *NOTE: If desired, substitute another 1/2 cup marshmallow crème for the canned frosting.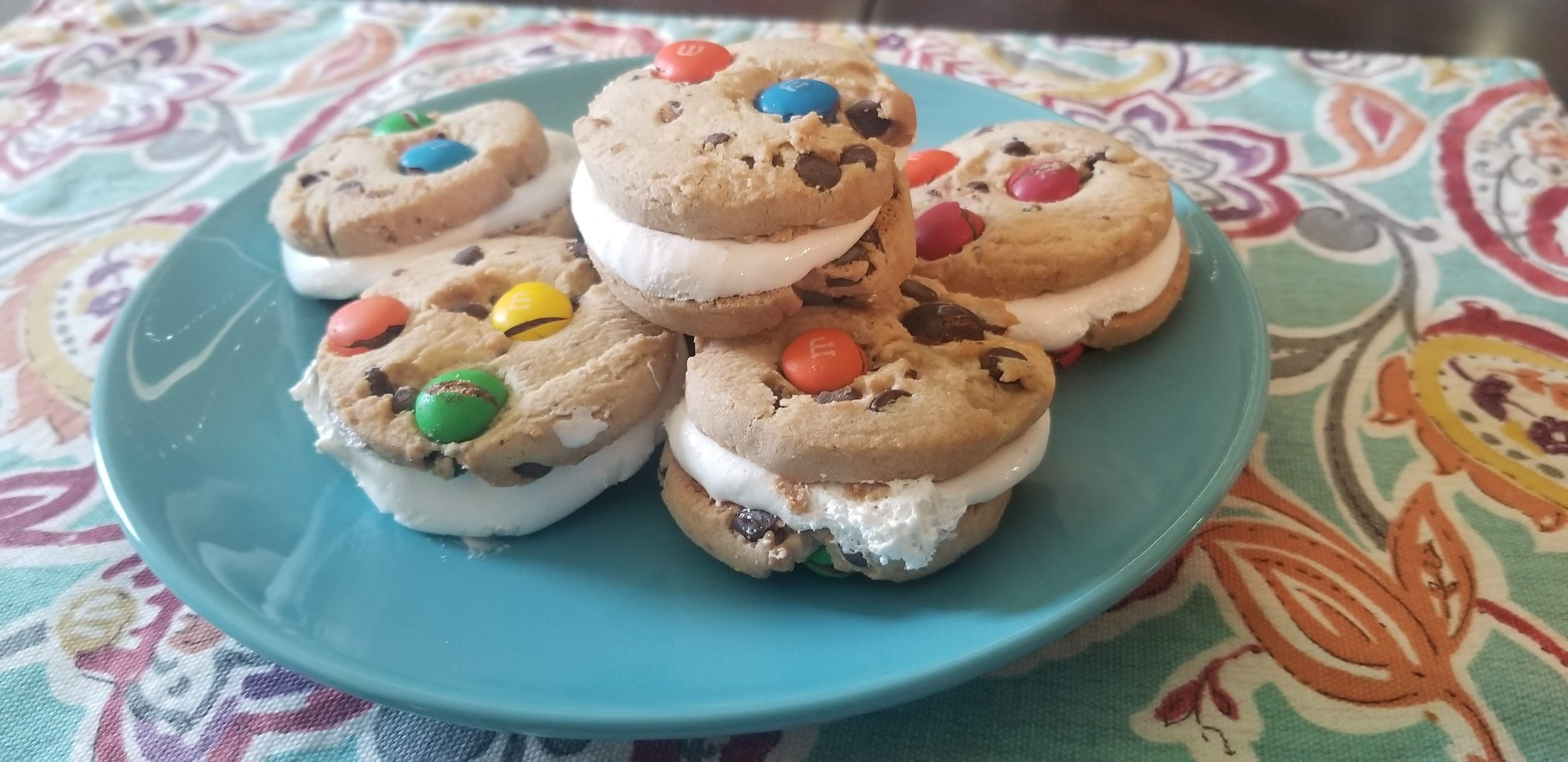 Ok, talk about a hit! My kids wanted to eat these before I even put them in the freezer. However, we were all able to maintain composure and wait patiently for them to be ready. Frozen cookies just seem to taste better sometimes, especially when they are filled with marshmallow creme.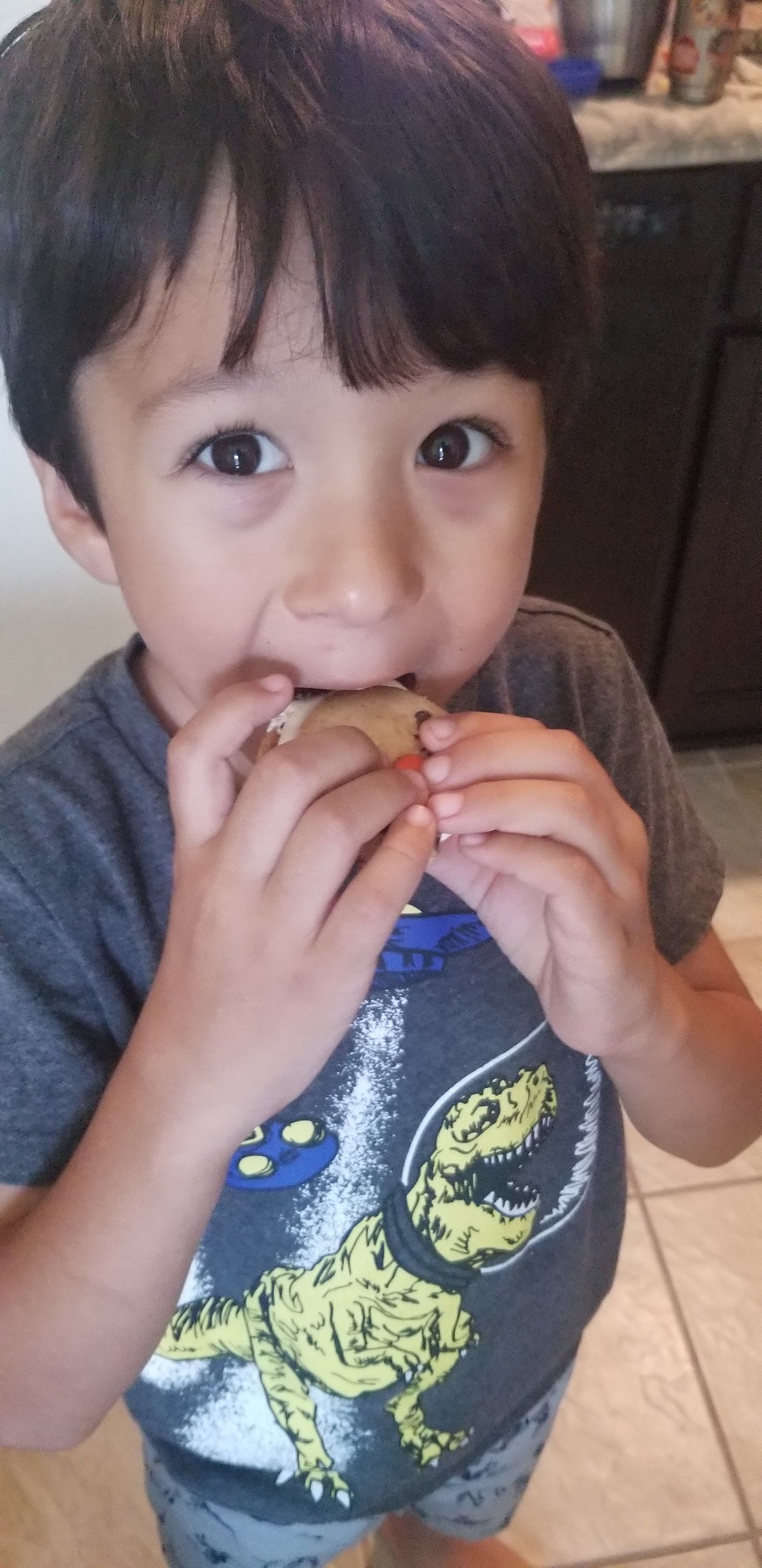 And right now at your local commissary you have to check out this Keebler® Coconut Dreams power buy! Only $2! Can you imagine these cookies with the marshmallow creme? I think that will be the next delicious whoopie pie that we try out! For more deals, recipes, and coupons visit https://www.mymilitarysavings.com/brands/kelloggs.