Halloween Cupcakes
Halloween is just around the corner, and it is time to prep for a weekend of fun and delicious food! Halloween is my favorite holiday for the year! I mean, there is so much to love! We go all out with the decorations in the yard, have fun finding our Halloween costumes, and of course – planning a full meal for Halloween night! If you want some super cute and fun ideas – you have come to the right place! Dress your hot dogs with biscuits up to look like mummies, meatloaf to look like feet, meatballs can be made into beetles, and cookies to look like spiders. There are endless possibilities!
Tonight we have our bowling league Halloween party, and of course, I was asked to bring my "delicious homemade" cupcakes. My secret? They are NOT homemade! I rely on Betty Crocker for those delicious cupcakes everyone raves about! I love to cook, but there are a few things that I cannot do from scratch – cakes and gravy. Betty Crocker saves the day once again! For those delicious cakes that everyone will rave about, and of course some spooktacular treats, grab these items!
What You Need:
Betty Crocker Cake Mix of your choice
Betty Crocker Frosting of your choice
Cupcake papers
Decorations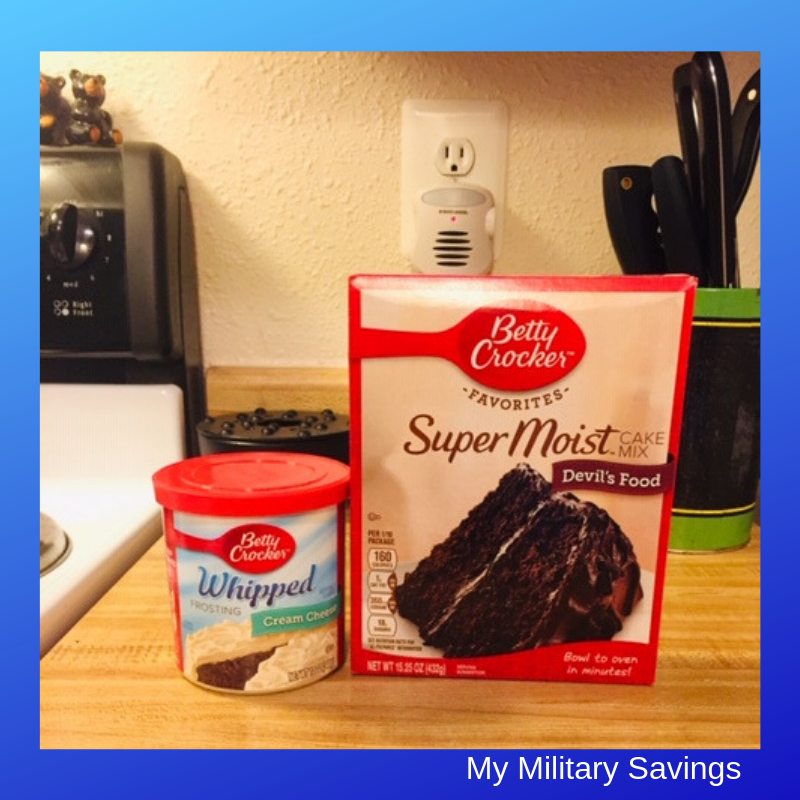 Directions:
Mix cake as directed on the box.
Put into cupcake papers and bake.
Mix your frosting to desired colors – I went with a darker purple
Add decorations to the top of the cupcakes
Now for the best part – ENJOY!  Head over to the recipe page for more great Halloween ideas! Share your delicious treats here with us and tell us what brands you used!