Eggs are a powerhouse of protein, and full of vitamins and minerals. One large egg has roughly 78 calories. But if you're watching your calories, the egg white is where it's at and you should really make it your friend. At only 17 calories, it can be used in omelets, quiches, and oven baked frittatas just like the one I'm sharing today.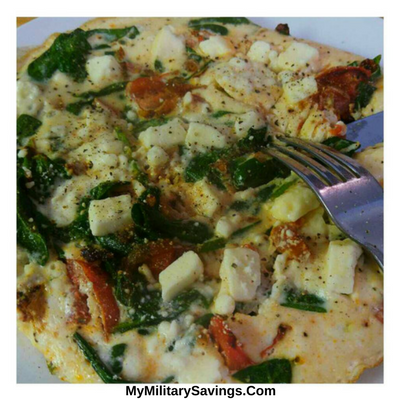 This is my absolute favorite frittata.  Full of Mediterranean Greek flavors to please your taste buds and the entire serving comes in at less than 350 calories, (344 according to MyFitnessPal). It's savory enough to be served at dinner as well. But best of all is it's filling, healthy AND tastes amazing!
To get started you will need…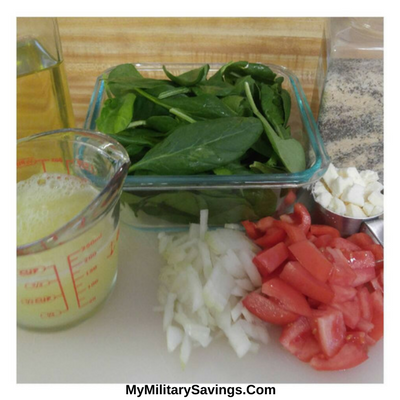 1 tbsp olive oil
half a small onion, diced
1 cup diced tomato
1 cup fresh spinach
1/4 cup feta cheese
3/4 cup egg whites (approximately 6 eggs)
salt & pepper
Begin by preheating the oven to 350 degrees. Then spray the pan, including the sides, (this helps keep the egg from sticking) with nonstick spray. Next heat the olive oil until hot and toss in the onions and tomatoes. If you'd rather, you can leave the tomatoes out until the end if you prefer them firmer in texture.
Saute the onions and tomatoes until caramelized.
Add in the spinach and mix to wilt the spinach. Once wilted spread the vegetables out evenly in the pan and pour the egg whites over, tilting the pan to make sure the eggs cover all the vegetable.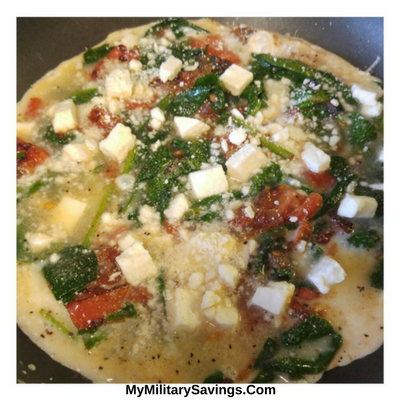 Sprinkle the feta cheese over the top, and top with salt and pepper.
Put the pan in the oven for 4-8 mins, until set.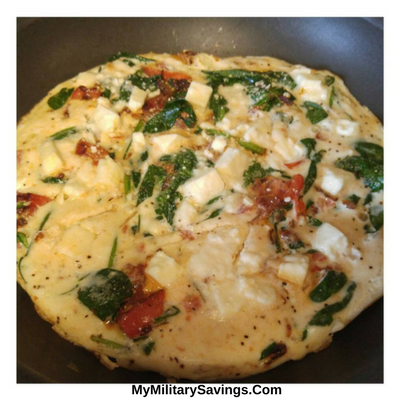 Then enjoy this delicious, healthy, filling breakfast that will get your day started off on the right track!