Everyone loves a pleasant surprise, and if not,  at least most everyone enjoys a tasty treat! From the time that I can remember, OREO has always been a part of my life. From front porch picnics with my dad on hot summer days as a young child to OREO dunking competitions with my friends after school, this delicious treat has been there throughout my whole life. Time and time again, they have released so many wonderful items. With that being said what is better than a new surprise coming from OREO yet again!? This year on June 1st TWO new OREO's will be released and available in-store at your local Commissary.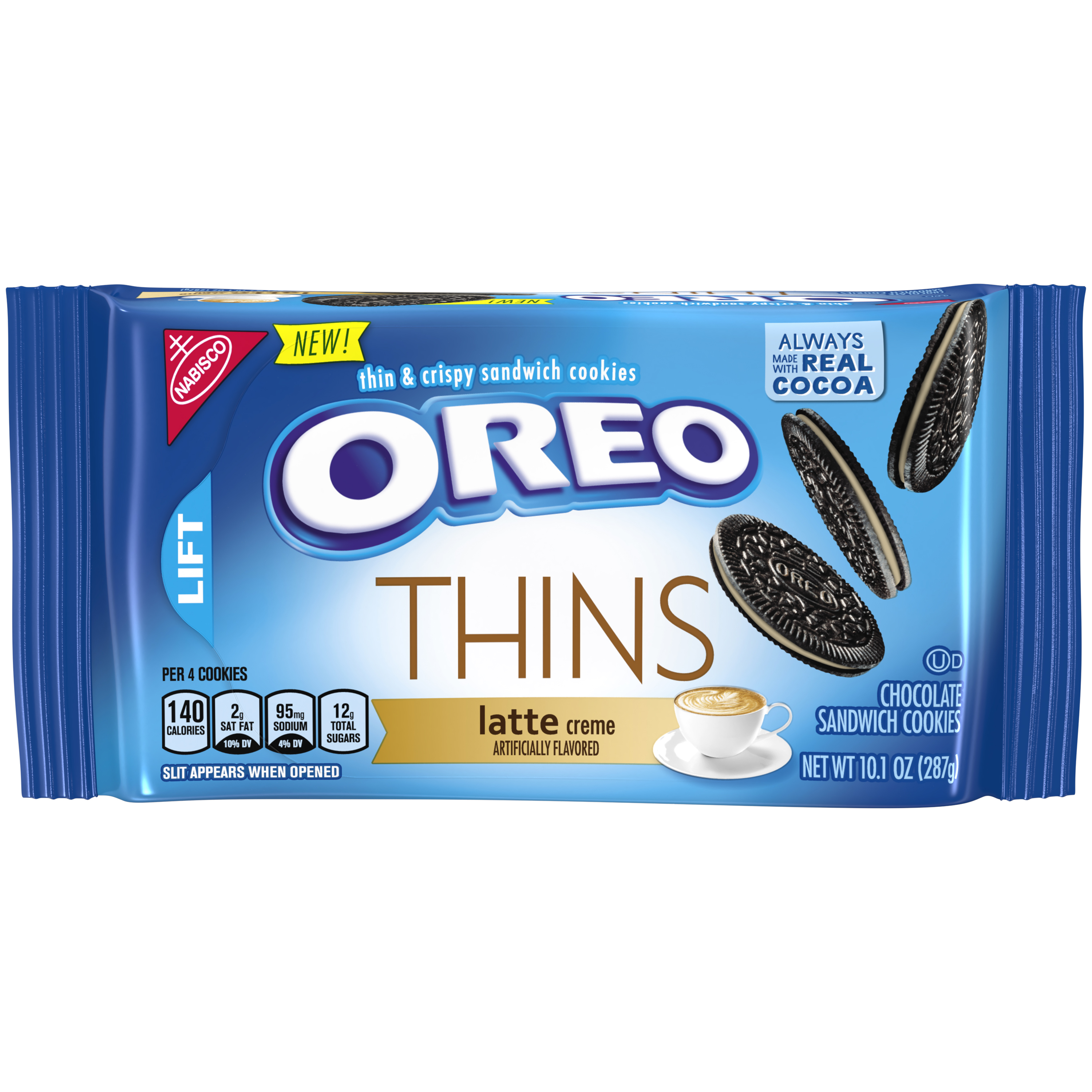 Now, now, I know what you are thinking. How can OREO create new OREO's, they have already released everything we could imagine? Right? But you are wrong! I mean come on, no one was expecting those Game of Thrones OREO's. Whether you want a light, thin, and delightful crunchy OREO that tastes like a latte or a thick fudge drenched OREO sandwich with a surprise in the middle, mint creme, they have it available just for you.
OREO Thins are the perfect light snack to munch on when you just need something small to hold you over till your next meal! Its a 2 in 1! OREO and a LATTE! Perfectly amazing for the coffee lover in your life! Grab some today, (and maybe share a few with a friend).
When you host movie nights with your significant other, children, family, or even friends, then the fudge covered mint OREO Sandwich Cookies are the perfect options for everyone to enjoy while being captivated by a fantastic move! For hot summer days, grab some ice cream and make a double fudge covered mint OREO ice cream sandwich cookie!
Happy eating!!