Reveal the Secrets in "The Magicians Elephant"
Hey kiddos! Summer is trucking along, and we are working through another fabulous read, with the "Land of Stories: Beyond the Kingdom." We have read the first three before, and this is the last one in the series. We are going to find a grand adventure, and maybe some mischief along the way!
However, as we move through July, we need to announce our AUGUST book! I think that ya'll are really going to enjoy this one, and find a new journey to travel through. The Magicians Elephant, by Kate DiCamillo promises to be an exciting and captivating read! Check your local library for a copy today!
Finally, have you joined the MMS summer reading program yet? Ask your parents, and get signed up today! It is going to be so much fun!  Book Bingo is a great way to discover brand new books, and maybe re-read some old favorites!
The Magicians Elephant – via goodreads.com
What if? Why not? Could it be?
When a fortuneteller's tent appears in the market square of the city of Baltese, orphan Peter Augustus Duchene knows the questions that he needs to ask: Does his sister still live? And if so, how can he find her? The fortuneteller's mysterious answer (an elephant! An elephant will lead him there!) sets off a chain of events so remarkable, so impossible, that you will hardly dare to believe it's true. With atmospheric illustrations by fine artist Yoko Tanaka, here is a dreamlike and captivating tale that could only be narrated by Newbery Medalist Kate DiCamillo. In this timeless fable, she evokes the largest of themes — hope and belonging, desire and compassion — with the lightness of a magician's touch.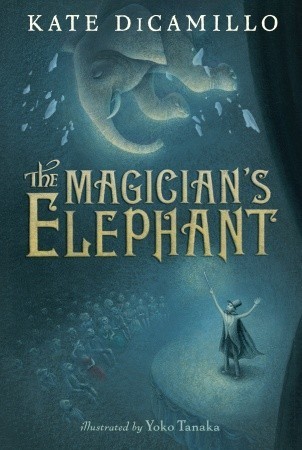 Now, let's get reading!