Road Trips and Festivals
Zion has had a pretty amazing couple of weeks! We went to Austin, Houston, and did some trick-or-treating! He did great on both road trips and didn't complain the entire time. So first, we had Zion's fall fest at his school which was a hit. He saw a bunch of his school friends, played games, and really enjoyed himself. I was so proud of him! I will be honest though, I only have 1 picture from that because it was cold and I didn't really think to take out my phone too much.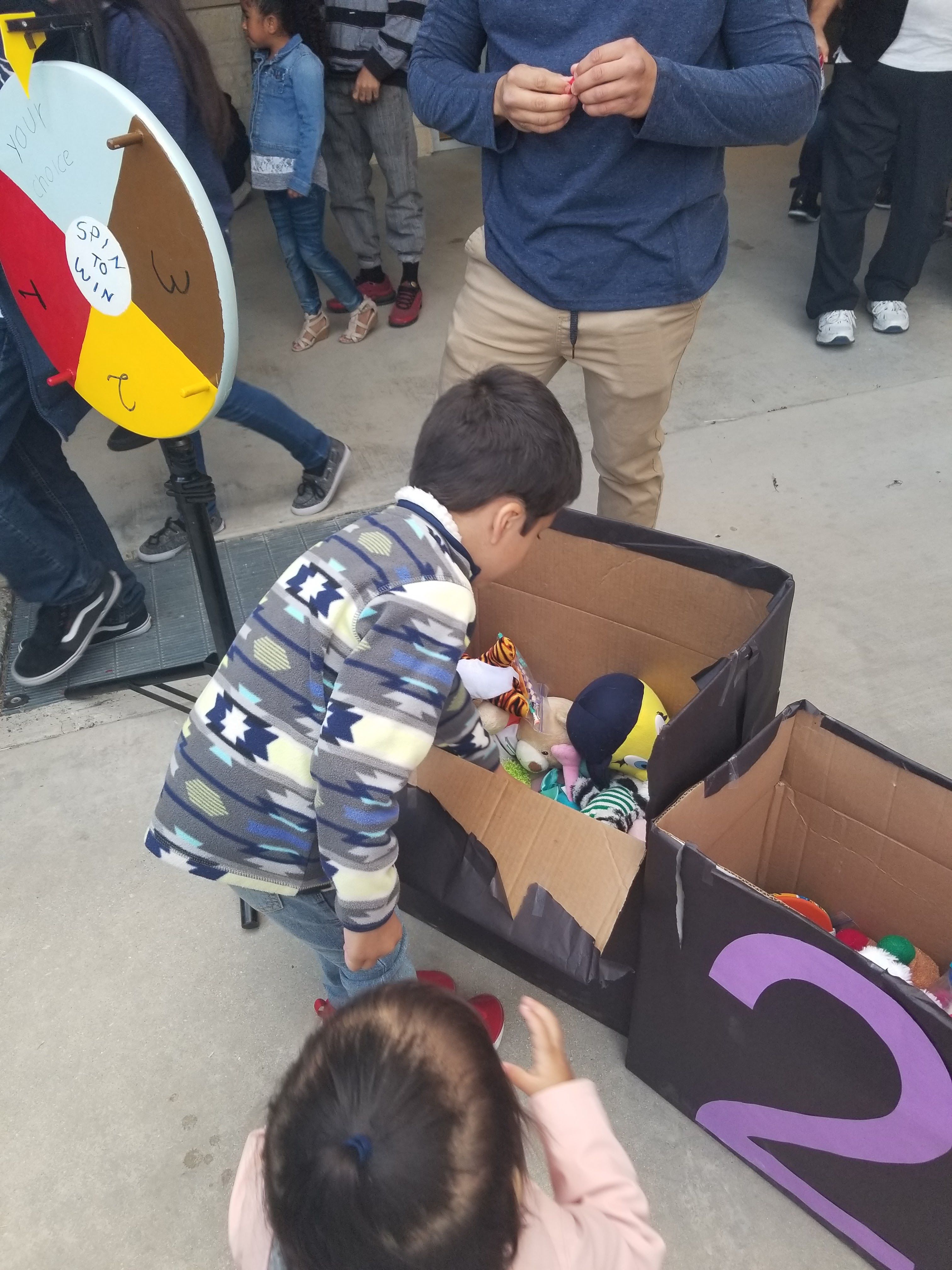 Then we went to Austin and hung out at Zilker Park. He played with his sister, we rode the trains (anyone that knows Zion knows that he lovesssss trains), and ate at a food truck park. Yes, that sounds weird but it's actually pretty cool! It is an area with anywhere from 6-8 food trucks parked, surrounding tables. The one we went to had great pizza and some tasty cupcakes to eat for dessert. Zion had such a great time and he played with his little sister so well.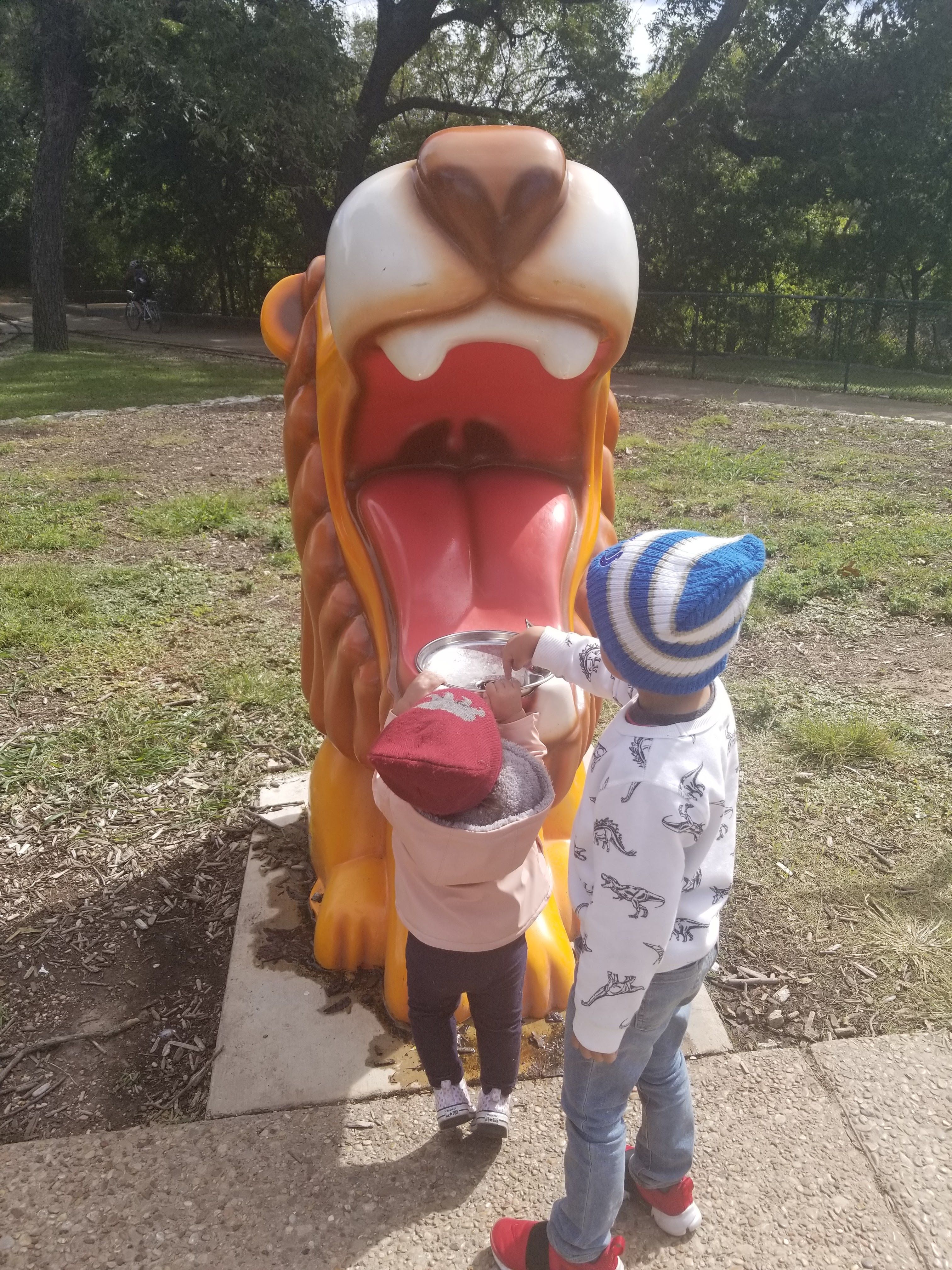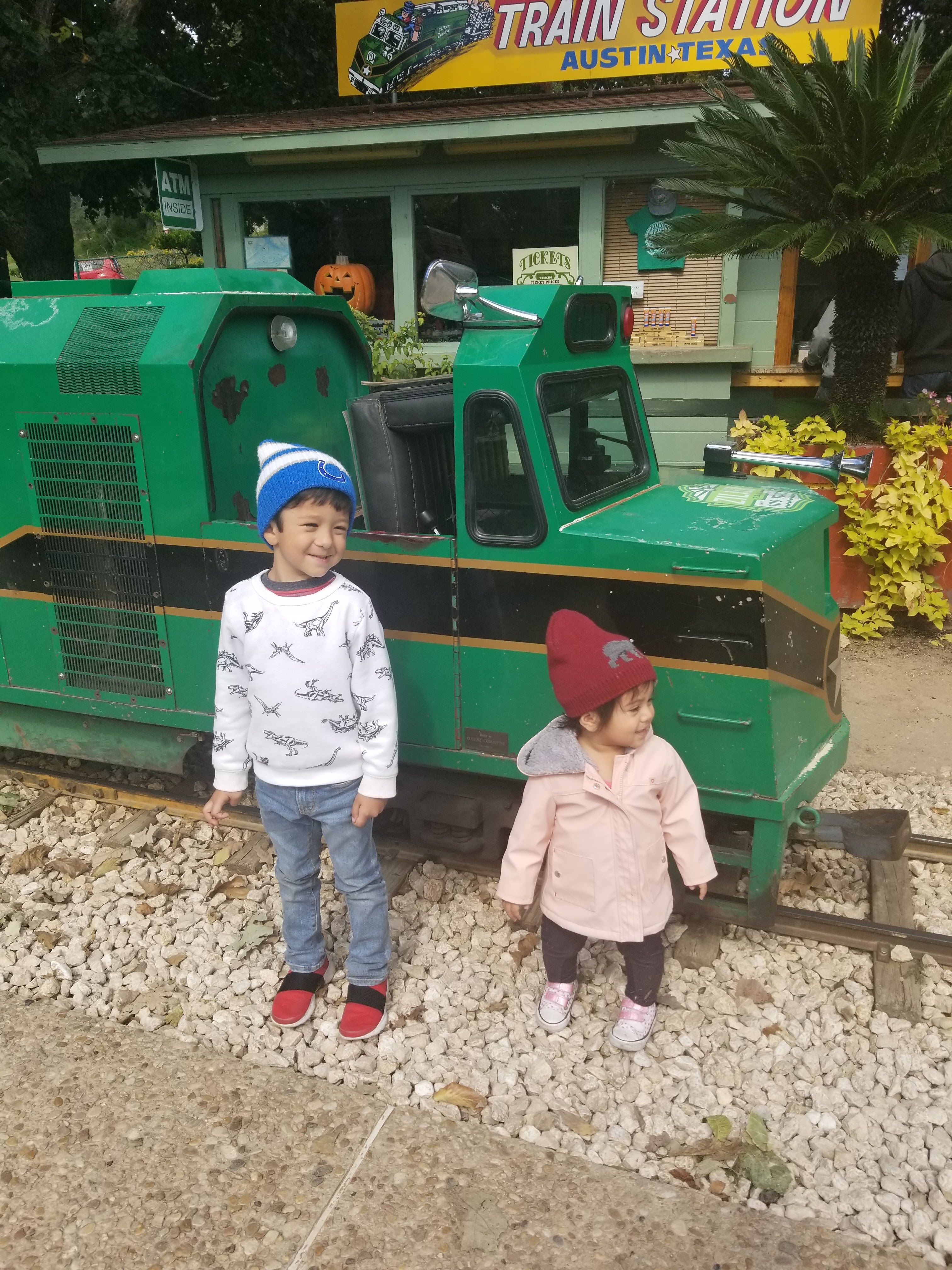 Next was Halloween and Zion had a great time! He wanted to be a ninja, so he picked his costume but didn't really wear the part around his head because he wasn't a huge fan of that. He said "thank you" at every house and only asked for 1 piece of candy when we got home! We went his buddy (and our neighbor) David and my nephew Darian and his friend Ben. My sister and brother-in-law stayed at my house and passed out candy to the neighborhood kids. I have to be honest, we weren't sure how it was going to go since we live in a fairly new neighborhood, but boy we were surprised! We had a ton of kids come out and the houses that we went to were pretty awesome! They were decorated, playing music, and it was like a big block party. One house even had a popcorn machine and was giving out bags of popcorn. Of course my husband waited for a new batch to be made before we made our way home, haha! Overall, it was a really great time.
Finally, we spent a day in Houston and Zion had a good time. Originally it was just my mom and I that were going to drive there, but Zion wanted to go and he PROMISED me that he wouldn't complain. He really hit my heart strings with not wanting me to leave without him, so of course I took him.  He has been stimming a lot lately. I know I have said this before, but with almost everything he does now he tends to stim with it. I sometimes wonder if he is going to grow out of this, and if not, how will it affect him later on? Will the kids notice and wonder what he is doing? Will they make fun of him? These are all things that I think of daily. I look around and see Zion fitting right in with the other kiddos, but at the same time I also what makes him unique.
I appreciate you taking the time to read this blog. We are so grateful for all the support that we get from everyone. I look at Zion and now that no matter what, everything will be ok because he has so many people that love and support him. See you in a couple of weeks!