Okay, let's be honest, who thinks meal prep can be a super long process? Well, I am here to tell you that it doesn't have to be..I promise! I have been meal prepping for well over a year, and it not only saves us money, but it also helps keep our diet in check. Meal prepping didn't always come as an easy task, but as I looked up recipes I realized that simple ingredients means simple steps. One recipe I love to meal prep is Shrimp & Sausage with Veggies. Of course, I use shrimp, veggies, and Hillshire Farm sausage! Yes, that is it. Check it out:
What you need:
1 lb shrimp (peeled) or you can also use chicken breast cut up in pieces.
1 whole link of Hillshire Farm Sausage (cut up)
1 Zucchini
2 Bell Peppers cut into slices
1/2 of a small onion, cut into slices
1 tbsp Olive Oil
salt, pepper, garlic powder for seasoning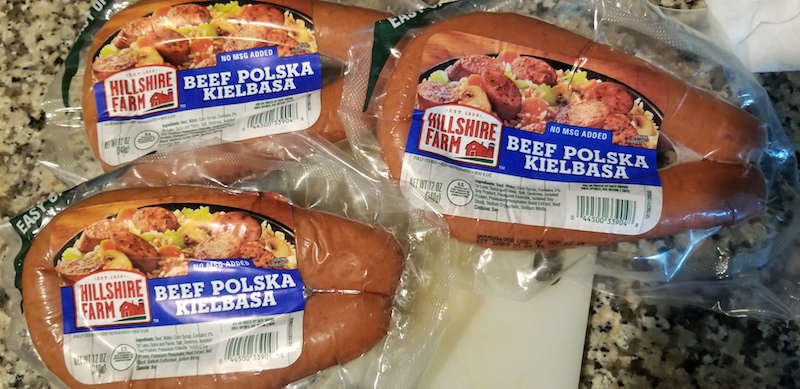 Instructions:
Cut all veggies into slices. You want the veggies, sausage, and shrimp to all be about the same size.
Heat olive oil in a large pan.
Place zucchini in first and stir for about 2 min. Then add onions and bell pepper. Season with salt, pepper, and garlic powder (to your liking).
Stir veggies for about 2-3 minutes, add sausage. Stir for 4-5 more min.
Add peeled shrimp. Season with a little more seasonings. Cook until shrimp is cooked through- should turn pink and curl up.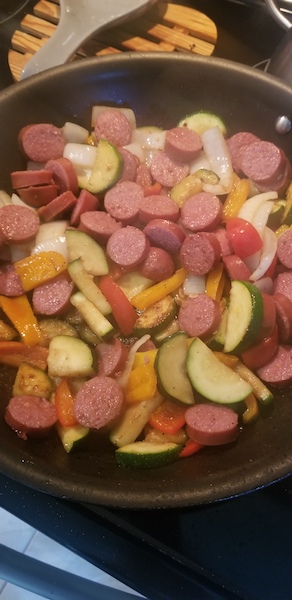 I love making this recipe for meal prep because from start to finish (including the cutting part), it literally takes me about 30 minutes to go from cutting board to container. You can pair this with corn, broccoli, brown rice, quinoa, etc. So if you are looking for a simple, yet delicious recipe to start your meal prep journey, I totally recommend this yumminess!