The Day I Noticed The Signs
First let me apologize for the lack of a video blog this week. By the time everyone reads this Zion and I will be on a plane on the way to San Antonio for a short trip due to my grandpa's funeral. It isn't the best way to go home and see family, but I am blessed that I get to be there to help lay my grandpa to rest. Zion actually does really well flying (I hope I don't jinx myself with that one) and sits in his seat with his iPad, snacks, and cars. We don't have to change planes but we do have a short stop in Baltimore.
So this weekend was absolutely beautiful here in Boston and we took full advantage of the 4-day weekend! Thursday we went to the Topsfield Fair here which Zion loved because of the animals and carnival games (our wallet didn't love those lol). Friday we went to a playground and lunch with Zion's buddy Rylan and his family. Saturday Zion had soccer then we went to the outlet malls. And then Sunday we went with Zion's buddies to a trampoline park called Sky Zone! They had a blast!! Zion does so amazingly well with his buddies. I really wish he did that well with other kids that he doesn't know. I feel like his playgroups are helping with this. I mean I know that is the point of them, but whenever I observe him (he can't see me behind the glass) he is attached to the teacher and not associating with the other children. I am hoping that he will start to warm-up slowly to other children. Zion also did GREAT at soccer practice!! This was the first time he really actually participated in practice and Jeremiah and I were pretty excited about it!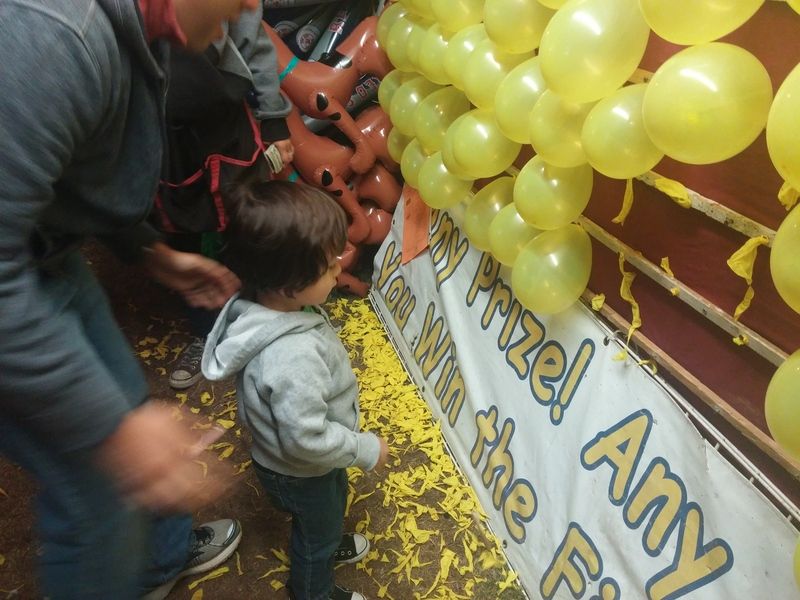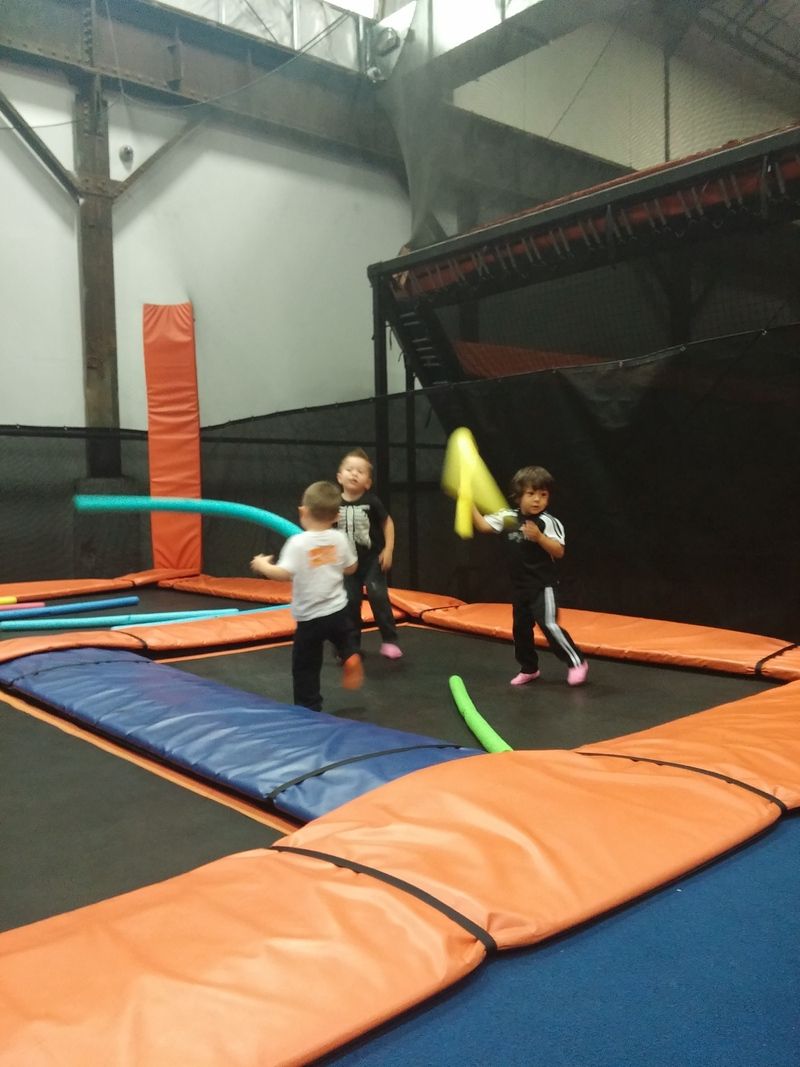 We are still waiting on the Developmental Test results and won't get them back until next Wednesday after we get back from Texas. I have started to notice more of the characteristics that the researcher pointed out to me. I try and get Zion to look at me when he speaks or needs something. I have also become more aware of his repetitive words. He will say "car car" or "red red" when he refers to things. These things, combined with the lining up of his cars/trains, his stimulating hand behaviors (he moves them in certain ways almost like flapping when he gets excited), and anti-social behaviors towards others, have made me really wonder what these results are going to be.
I had a doctors appointment yesterday and the doctor was looking for a fetal heartbeat on the doppler. When Zion heard a heartbeat he immediately said "baby". When I tell him there is a baby in mommy's tummy he lifts up his shirt, points to him tummy, and says "baby". He will understand one day that his new brother or sister is being carried by me!
Well hopefully next week I have results for you! Until then, thank you so much for reading and see you next week! Please remember questions, comments, feedback: amanda@mymilitarysavings.com