Are your ready to mornings in a whole new light? What about popsicles? Well if so, than I have got the recipe for you! Let's be honest, we are all trying to be healthier but who doesn't love a good popsicle? Well Carnation Breakfast Essentials® Complete Nutrition Drink has got you covered! They offer healthy and nutritional drinks that can spice your morning routine or even, yes, your dessert! This recipe is a sure winner with taste and nutrition.
Check out the recipe below:
What You Need
2 ounces dark chocolate, chopped
4 teaspoons sugar
2 tablespoons cocoa powder, unsweetened
2 tablespoons cornstarch
1/4 teaspoon ground cinnamon
3/4 cup 2% milk
1 teaspoon vanilla extract
1 bottle Rich Milk Chocolate Flavor Ready-to-Drink CARNATION BREAKFAST ESSENTIALS® Complete Nutritional Drink
Pinch of ground cayenne
Instructions
Whisk together in a medium saucepan the chopped chocolate, sugar, cocoa powder, cornstarch, cinnamon, cayenne, and milk until smooth.
Over medium heat, whisk chocolate mix frequently until the mixture thickens and the chocolate fully melts (about 10 minutes).
Remove from heat and add vanilla and CARNATION BREAKFAST ESSENTIALS® Drink. Stir until well combined.
Pour into popsicle molds and insert sticks according to manufacturer's instructions.
Freeze completely before unmolding.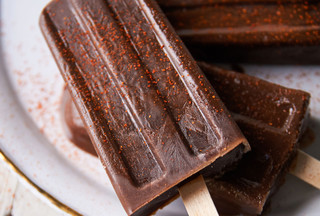 Don't these Chocolate Pops sounds delicious? Well then you need to hurry in to your local commissary so you can stock up on Carnation Breakfast Essentials® now! 
Carnation Breakfast Essentials® have a variety of options to fit your healthy needs: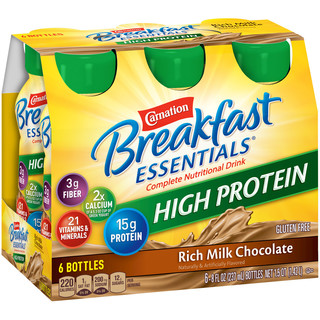 Carnation Breakfast Essentials® Rich Milk Chocolate High Protein Complete Nutritional Drink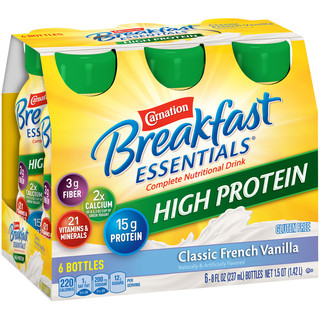 Carnation Breakfast Essentials® High Protein Classic French Vanilla Complete Nutritional Drink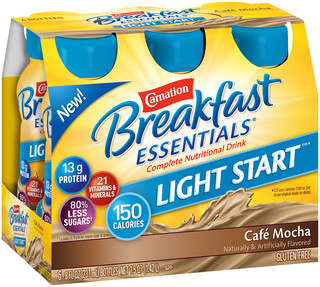 Carnation Breakfast Essentials® Light Start™ Cafe Mocha Complete Nutritional Drink
And right now at your local commissary, you can get Carnation Breakfast Essentials® for only $6.06! So stop in and stock up to take advantage of this great deal! And check out https://www.mymilitarysavings.com/brands/nestle-nutrition for more deals, coupons, savings, and recipes on your favorite Nestle Nutrition brands!