Coca-Cola Ginger Wings
The Big Game is coming quick and since I usually host a small get together I wanted to find a delicious chicken wing recipe that everyone would love! I hopped over to https://www.coca-colacompany.com/food and found an amazing recipe called Ginger Coca-Cola Chicken Wings. We are wing lovers in this house and I love to make wings with all different types of flavors. These wings are made with ginger and soy sauce, and then flavored with the great taste of Coca-Cola. I was so excited about making these wings and they made my house smell absolutely amazing! Check out the recipe below-
What you need:
2 Slices ginger
12 chicken wings, just the middle section
2 Teaspoons cooking oil
½ Cup dark soy sauce
1 12-ounce can of Coca-Cola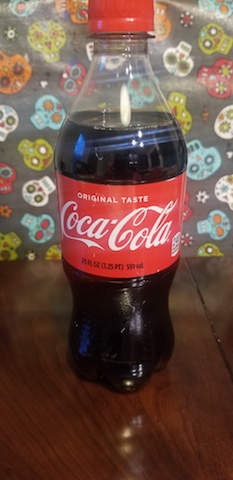 What to do:
Heat a small-medium sized pot, add the oil and ginger. When the oil is hot, brown the wings on both sides. Do this in batches if necessary. When all the wings are browned, take out the ginger, and add the soy sauce and Coca-Cola into the pot. Bring to a boil, then turn to medium/low-medium heat and simmer for about 30 minutes or until meat falls of the bone easily. Taste the sauce to see if it is needs more soy sauce. If not, turn heat back on high for a few minutes to let the sauce thicken. Make sure the wings are covered with the Coke/soy sauce mixture. Add more sauce according to taste. Serve.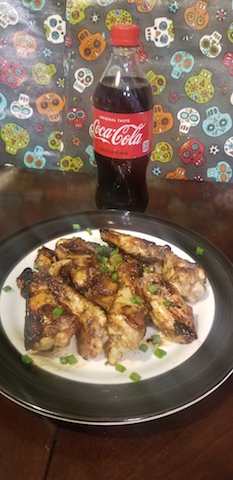 These wings were definitely a winner! Not only did they smell great, they were so full of flavor. And the best part about this recipe was that is super simple. This was just a test run and the wings were gone within a few minutes. I look forward to making these again! 
For more savings, recipes, coupons, and deals visit: www.cocacolamilitary.com