Zion has had an up and down couple of weeks. He recently told me there is another student in his classroom that has been picking on him. Honestly, he didn't even tell me, he told his Nani (my mom) and she is the one that told me. I asked him about it and he said yes, the little boy has pushed him a few times and even kicked him. I asked him what does he do when that happens and he said he tells his teacher. It's a pretty painful feeling to know that your child is at school, a safe place, and being treated badly. I sent an email to his teacher to express my concerns and she assured me that she would keep an extra eye on him. I hate that Zion isn't at school with me. I hate that I can't protect him 24 hours a day. I realize he has to grow and learn on his own, but he is only 4, and I am not ready for that to happen yet. I am looking forward to next school year when he can attend school with me. Has anyone felt this way about their child (special needs or not)? You would think as a teacher I would have the answer to this. However, I feel like I have no control of this situation, and I worry that it will only get worse. Zion is a super sweet, non-aggressive child. Sometimes he doesn't even realize people are being mean to him because of his lack of understanding facial and body expressions.
We celebrated my brother-in-laws birthday at a place where you hit golf balls. It was the first time I've ever hit a golf ball and it was Zion's first time too! Needless to say I wasn't very good at it, but Zion really enjoyed it. He had a really good time and he actually wanted to go up and hit the balls. He stemmed a lot on everyone hitting, but he was really loving it. We had a great time with our family. He also had a little sleep over at my sister's house. I have noticed lately that he has been very attached to me. He wants to hug and kiss me several times before I walk out of the door for work. He wanted to stay at my sister's but then cried when I was going to leave. He needs reassurance that I am coming back and that I am going to be there to see him again. That can be really rough at times.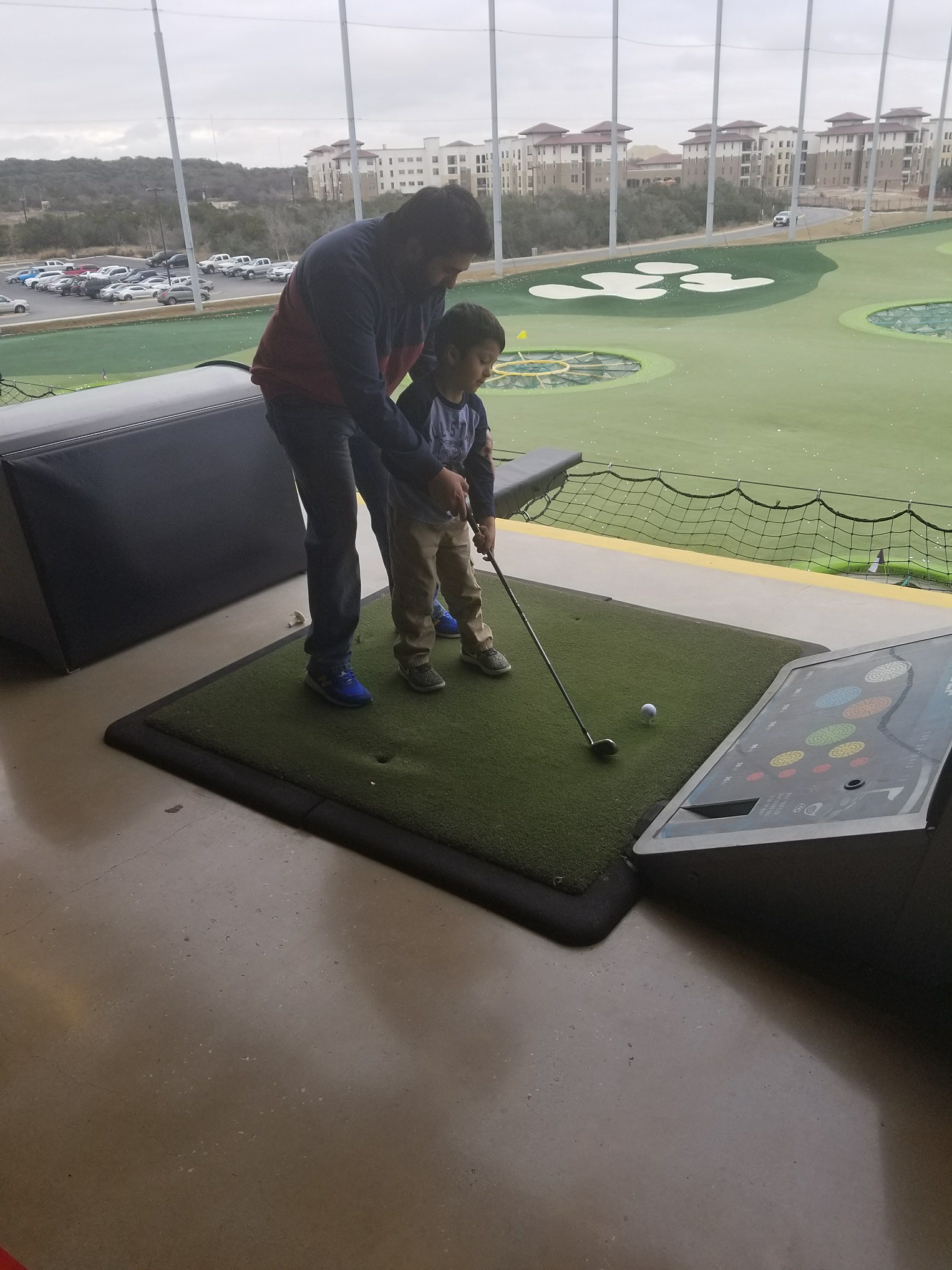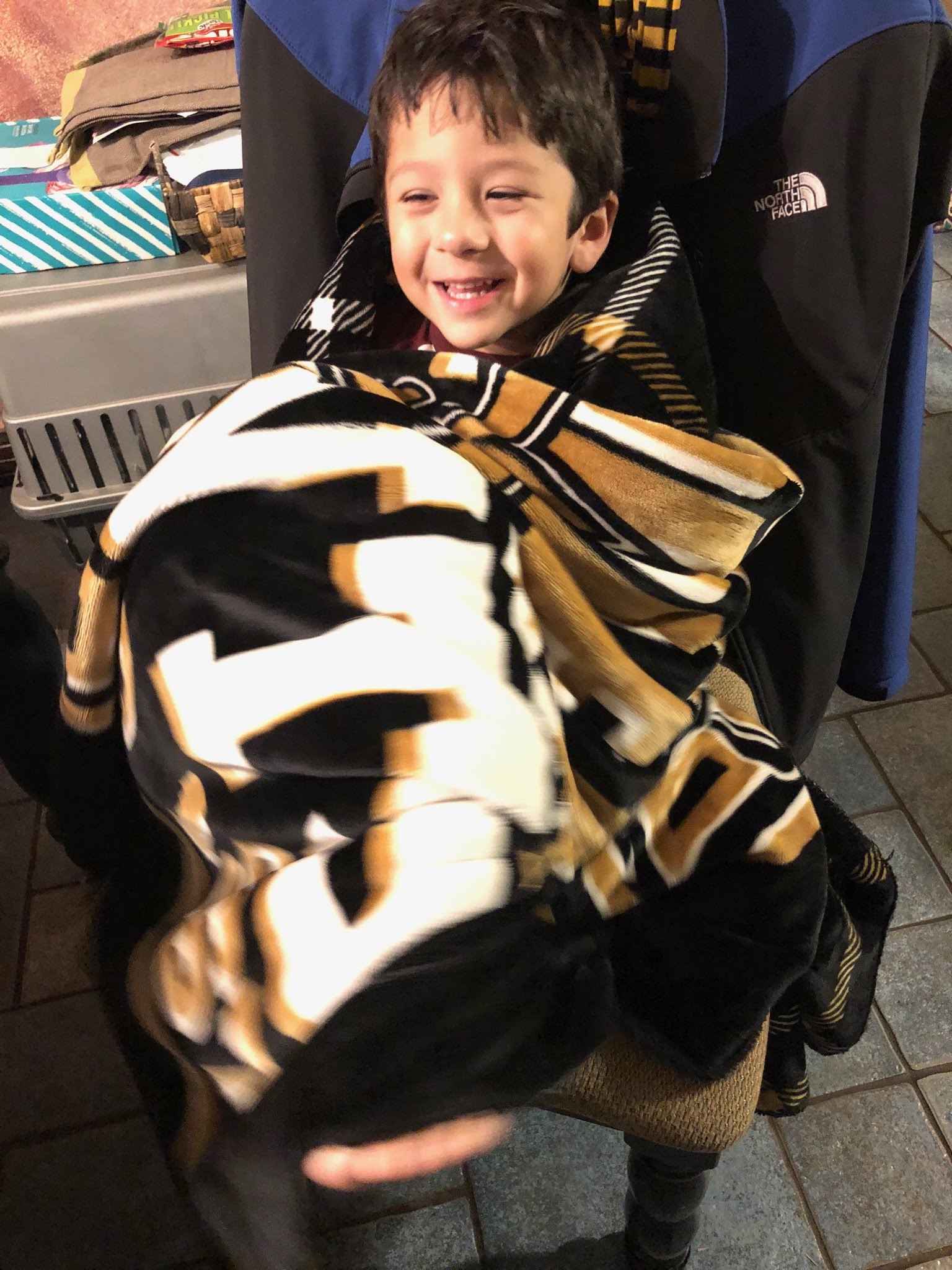 Zion also celebrated Valentines Day at school. They had a little dance and then a party afterwards. I was really sad that I couldn't go, but I had my own party with my kiddos in my class. My house looks like Halloween all over again with candy and treats everywhere! Zion picked dinosaur cards and wrote on each one all by himself. He really looked forward to writing on them and making them special. His excitement was so amazing to see.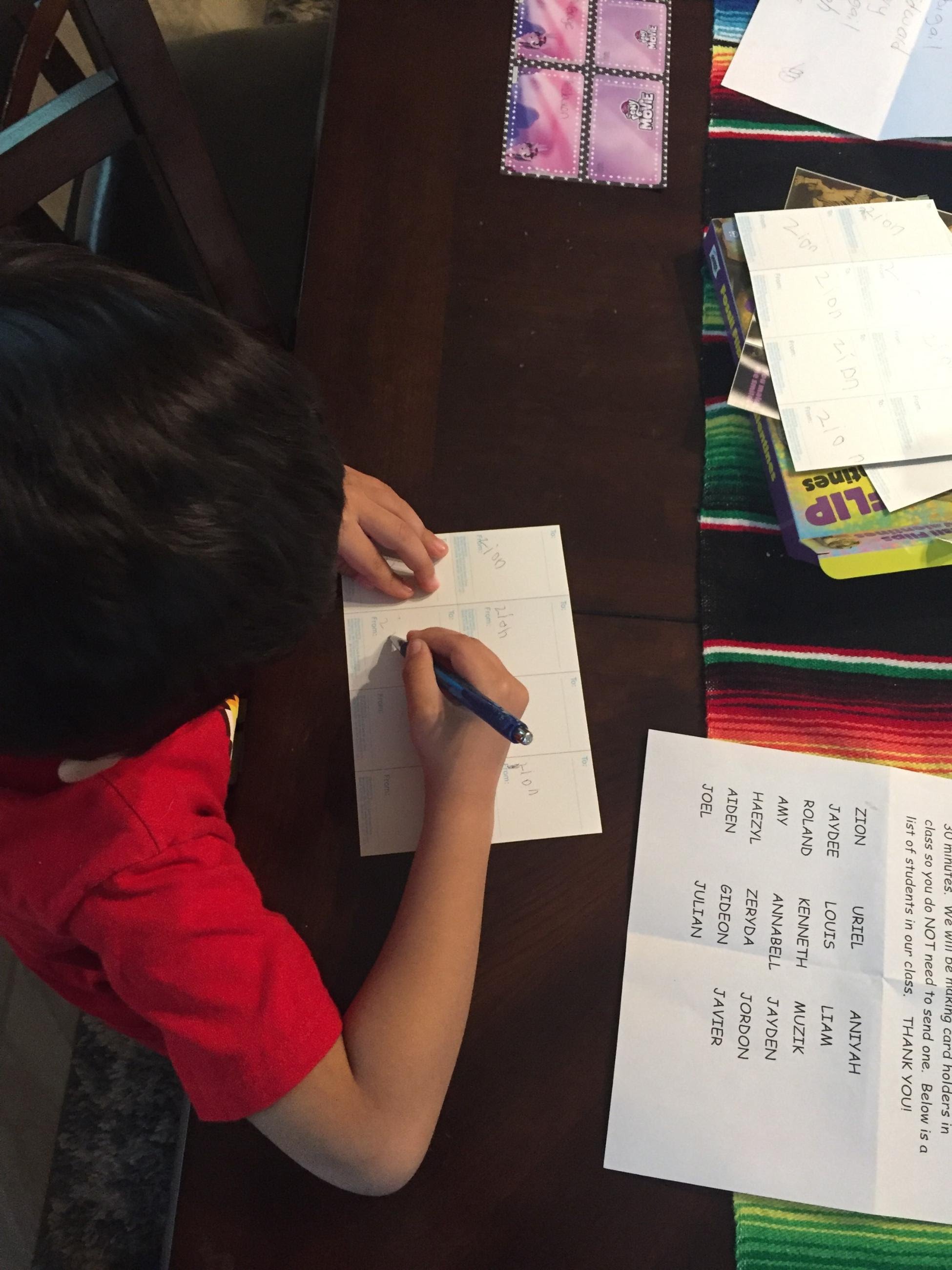 Thank you so much for reading and support Zion on his journey. Autism has become a big part of our life in a super positive way. I try to educate myself as much as possible in order to support our little guy as much as possible. Zion has been the biggest challenge and biggest blessing all at the same time. The support from family, friends, and even strangers is so amazing and makes me realize that awareness is reaching people more and more! Hopefully we will see you next month.