Summer is here!! Well, technically down here in South Texas it has been here for a while.  One of our favorite summer activities is going down to the beach! We take of couple of road trips down do the coast during the summer so my little family can enjoy some fun in the some.  My kiddos love the beach! The love playing the water, building sand castles (or at least trying), and soaking in the sun!
However, with that fun in the sun comes exactly that, THE SUN! I only want the best sun protection for my family and that is why we trust Aveeno® Sunscreen! My kiddos are complete opposites when it comes to their skin tone.  My daughter has skin that just soaks in the sun.  She rarely burns and she can turn about 4 shades darker depending on how long we are outside. My son on the other hand is very fair skinned and can burn pretty quickly if we do not use great sun block. This is why we love Aveeno®!  Aveeno® offers a variety of sunscreen protection that range from normal to sensitive formulas: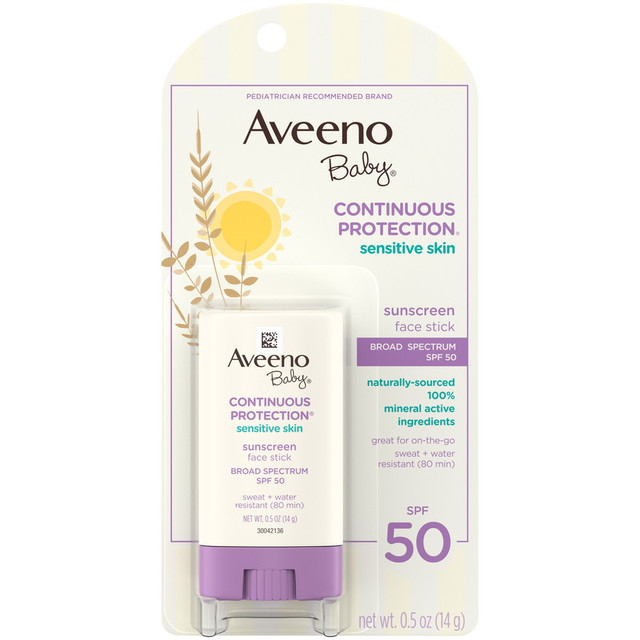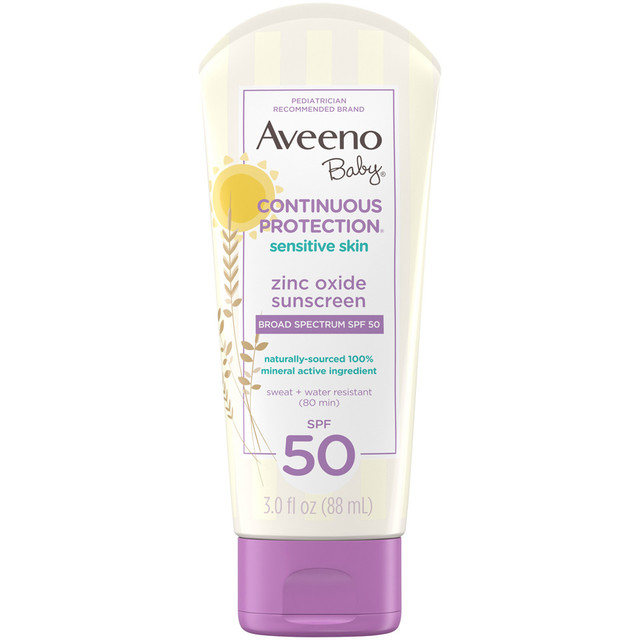 Aveeno® Baby Natural Protection Stick SPF 50+ 
Aveeno® Baby Continuous Protection Zinc Oxide Mineral Sunscreen, SPF 50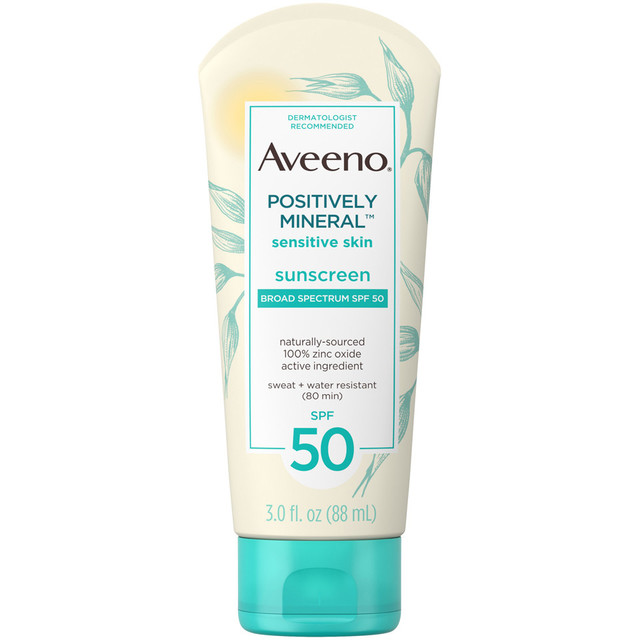 Aveeno® Positively Mineral Sensitive Sunscreen Lotion SPF 50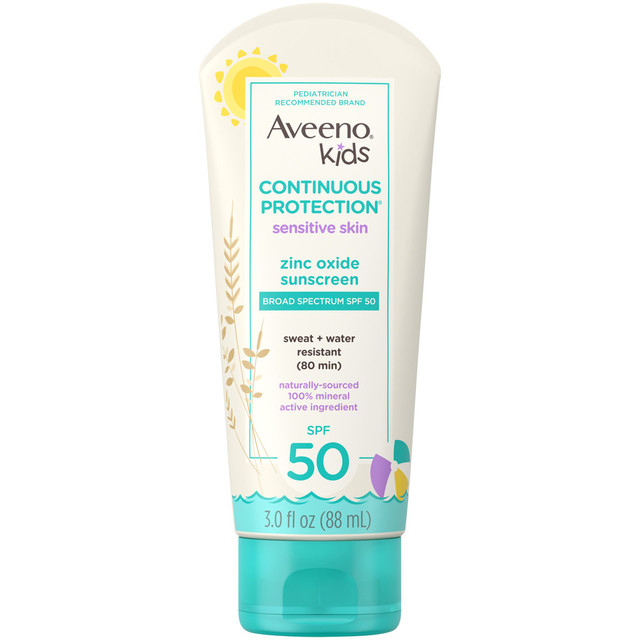 Aveeno® Kids Continuous Protection Zinc Oxide Mineral Sunscreen, SPF 50
So get your summer started right and stop into your local commissary and pickup all your favorite Aveeno® products! Take comfort in that your family can enjoy the beach and protect their skin!