Get lost in "The Phantom Tree" with the MMS Book Club
Good day, dear readers! We are chugging through another month! Soon, the kiddos will be getting out of school, pools will open, and summer reading fun will start! We are going to kick the month of June off with an entertaining read on the My Military Savings Book Club. "The Phantom Tree" has been getting some fabulous reviews, and looks to be a really enjoyable time. Let's get lost in a new book together!
We are currently reading, "The Wife Between Us" and I don't think I have ever read a book with so many twists and turns! Oh my goodness! I hope that ya'll are having a great time with it as well. I cannot wait to discuss it with you on our next Facebook live!
"My name is Mary Seymour and I am the daughter of one queen and the niece of another."
Browsing antiques shops in Wiltshire, Alison Bannister stumbles across a delicate old portrait – supposedly of Anne Boleyn. Except Alison knows better… The woman is Mary Seymour, the daughter of Katherine Parr who was taken to Wolf Hall in 1557 as an unwanted orphan and presumed dead after going missing as a child.
The painting is more than just a beautiful object from Alison's past – it holds the key to her future, unlocking the mystery surrounding Mary's disappearance, and the enigma of Alison's son.
But Alison's quest soon takes a dark and foreboding turn, as a meeting place called the Phantom Tree harbours secrets in its shadows…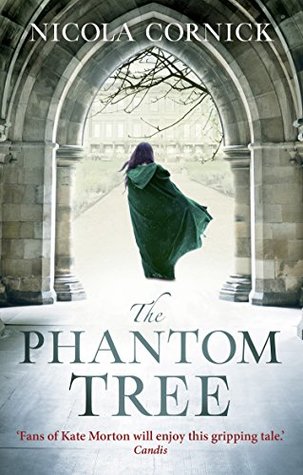 Happy reading! Don't forget to check the library for a copy!