"Number The Stars" During May With The MMS Kids Book Club
Hey, kiddos! I hope that you are enjoying the grand mystery that we are on this month! The "Maze Of Bones" has been a fun read so far! We are really enjoying the adventure here at our house!
April has been moving fast! Spring break sped by, and the end of the school year is looming on the horizon. We are really looking forward to summer vacation, and spending some time at the library. Do you enjoy spending time at the library during the summer? We find books that we can take to the pool, and read during break time. It is a great way to pass the time, as well as keep the reading up!
May is going to have a little bit of a different adventure waiting for us. We are going to be reading "Number The Stars" by Lois Lowery. This historical fiction takes place during World War II, and details the hiding of a Jewish family. It is a book that everyone should read! I hope that you will enjoy it.
Excerpt from Goodreads.com:
Ten-year-old Annemarie Johansen and her best friend Ellen Rosen often think of life before the war. It's now 1943 and their life in Copenhagen is filled with school, food shortages, and the Nazi soldiers marching through town. When the Jews of Denmark are "relocated," Ellen moves in with the Johansens and pretends to be one of the family. Soon Annemarie is asked to go on a dangerous mission to save Ellen's life.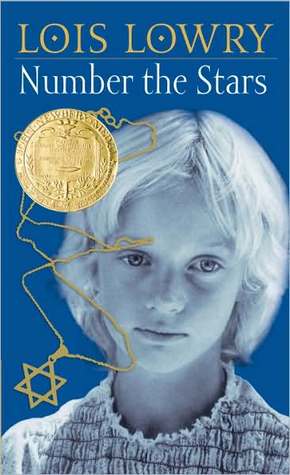 Ask your parents to take you to the library, or check your school library to see if they have a copy of the book. Join us for the FB Live where we will discuss the book on April 29, 2019, at 8 pm EST. I look forward to hearing your thoughts!