Military Commissary Benefits for YOU!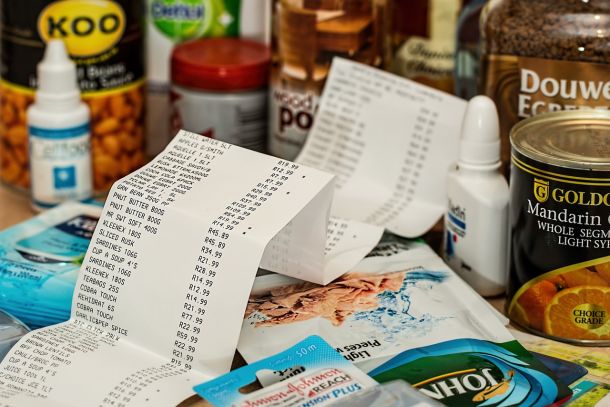 You already know that you can score great prices by shopping on post, but here are a few more ways to the get the best deals at the Military Commissary that you may not have thought of!
Everyone knows you can save tons of money by taking advantage of the tax free shopping at your local Commissary.
Make A List
First, I always use a grocery or shopping list and try my hardest to stick to it. It's not always the easiest thing to do, especially when I am shopping with my kids, but stick to your guns (and your list)! I like to plan ahead for two weeks of recipes at a time and then make a grocery list based on that meal plan. By writing out a list and having a total spending amount in mind, it is much easier to stay within your shopping budget. For example, at our current duty station, I budget $250 for two weeks of groceries and essentials for my family of four. And, if you're really dedicated to saving money, you can check out how to make a 50 dollar per week meal plan.
Sign Up For Savings
Did you know, you can view the latest deals AND get printable coupons in our My Home Base Circular each month?  That's right! You can view them on the 1st of each month at this link!
Plus, both the Commissary and Exchange have a newsletter you can sign up for, such as Commissaries.com and my favorite, MyMilitarySavings.com! You will get the latest deals and sales emailed to you. Check your local base and get news, sales, and deals sent right to your email or mailbox! Also, always check the entrance of the Commissary for a sales ad or coupon booklet, usually placed there by other shoppers, aka "coupon fairies."
Buy In Bulk
You may have heard of the Case Lot Sale, which takes place in the parking lot of the Commissary. Usually twice a year, the Commissary puts on a huge case lot sale for 3-4 days. This is a great time to stock up on those everyday items such as laundry soap, toilet paper, or even school lunch items. If you have a small family and do not need, say, eight giant boxes of cereal, ask a neighbor or friend to split it with you! You save money and space in your kitchen while still stocking up on your favorite products. Stock up and save!
Money Saving Coupons
Coupons, Coupons, Coupons! I never leave home without them! There are quite a few websites you can print free coupons from. A quick Google search will yield plenty of options. My go-to site for free coupons is MyMilitarySavings.com. If you're lucky to have coupon mailers sent to you every week, take advantage of those.If not, you can always spend $1-2 for a Sunday paper and check out the weekly coupon inserts. You will also find different in-store military coupons in the commissary and exchange every month. If it's a product you were getting anyway, use those coupons! If it wasn't on your list, make sure you really need it before adding extra stuff to your cart. Remember, saving money is always about your list, your budget, and the bottom line!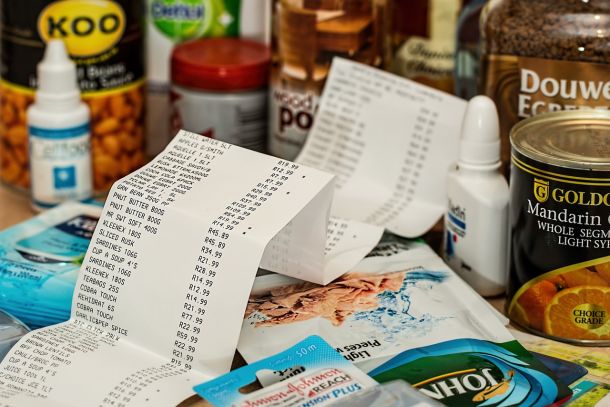 Commissary Rewards
The Commissary now offers a rewards card! It's totally free to sign up and use. I check the website before each trip and add any coupons relevant to my list. Scan your card at the end of your trip and watch the savings rack up. For more information and to sign up, click here. They even have an app you can use to add coupons to your card while you shop. A couple more apps to help save money on groceries are Ibotta and Checkout 51. You get rebates and rewards on products you're buying anyway. It's a win-win for saving money! Check online or your app store for more information!
Exclusive Military Community and Savings
And, last but certainly not least, speaking of more information, there is one website in particular that has it all! MyMilitarySavings.com is a great resource for local base information, case lot sales, recipes to help you meal plan, and tons of coupons to keep you within your budget! Best of all, membership is FREE! Sign up today and check out all the hot deals and savings at your local Commissary and Exchange. The new My Home Base feature offers even more personalized information specific to your current military installation, and will automatically come up each time you sign in – stay tuned for more exciting features in the near future!
There you have it! Easy ways to help your family get the best deals and save even more money at your local commissary! Meal plan, always use a list, and keep track of what coupons you have to use while shopping. Post your best money saving tips and tricks in the comments below!