Now that all of the holidays have settled down, it's time to get back to being extra nerdy! One of our FAVORITE shows just premiered last weekend, Doctor Who! The whole family LOVES binge watching Doctor Who so in honor of the new season (and soon to be new Doctor) I decided to whip up some fun treats to have along side our popcorn for some weekly Who watching. 😉
First up, Bowtie Brownies! These are incredibly simple. All you need is a bowtie cookie cutter (found on Amazon) a pan of brownies (I used a box mix) and some red icing. Cut your bowties out and trim the edges in frosting. I flipped the bowtie over to have a more smooth top for the frosted bit.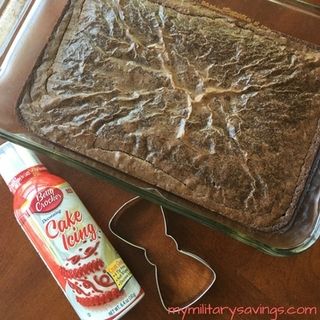 Bowties are cool!!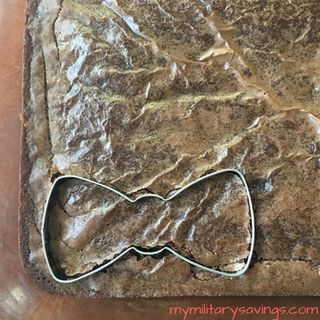 How cute are these little guys?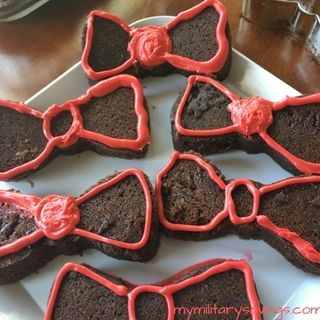 Next, in honor of the 11th Doctor, we made "Fish Fingers and Custard." Obviously, I wasn't going to stick actual fish sticks in sweet custard so I made our fish fingers out of cookie dough. I used peanut butter, but sugar cookie dough would work great too! Roll out the dough and form into a rectangular log. Roll in crushed graham cracker crumbs to get that breaded effect.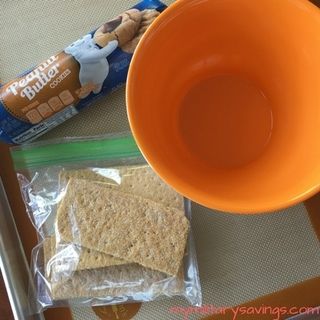 My 10 year old was all about it! This is a really easy recipe for the kids to help with!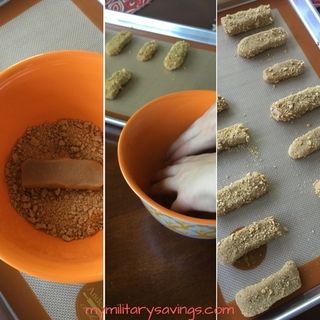 These peanut butter cookies baked at 350 for 15-20 minutes. They did spread out more than I anticipated, but my son said I could cut them in half while still warm and they'd work great. He's such a great helper in the kitchen! My little nerd in training. 😉
I went the store bought route for the custard as well, but by all means, you can make homemade custard if you so desire! One box of instant french vanilla pudding mixed with 2 cups of cold milk and 1 1/2 cups of whipped topping folded in served as our custard. I stuck it in the fridge to thicken further while the cookies baked and cooled.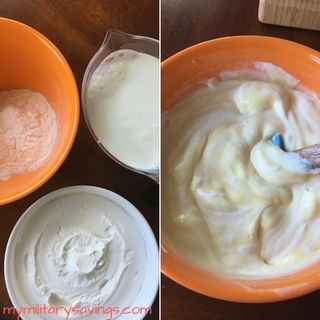 The kiddo was right on about cutting the cookies in half. Worked like a charm. Serve your fingers in a cup of custard and they work great as a dipper.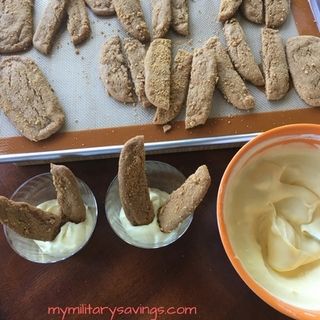 The kids and I had so much fun making (and eating!) these delicious Doctor Who themed treats! Any predictions for the new season?