Good day dear readers! Summer is moving closer, and May is moving quickly. I am having trouble thinking of what to plan for the summer! There are so many fantastic reads, and so little time to read them all in! I am reading in every spare minute I can find, but sometimes I feel as though I am not reading fast enough to get through everything that I want to read this year. My list keeps growing, and I find myself at times with more books than I know what to do with! I have really loved finding new authors and new books to love. We shall be beating the heat with the library this summer, and spending time reading while taking our afternoon breaks. Outside play is great, but overheating is not.
Finding fantastic books is so much fun, but being able to share them with others is even better! If you are following our reads this month (and I hope that you are), we are having some fun adventuring through the Orphan Train by Christina Baker Kline, and the kids are finishing up the adventures with the Kane siblings in The Serpent's Shadow by Rick Riordan.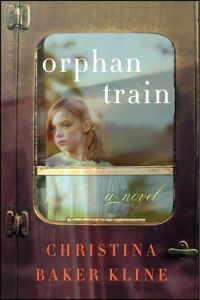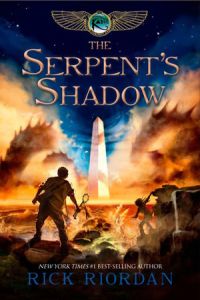 But it is time to announce our new reads! June will be upon us before we know it, bringing our new books and adventures with it. The adults are going to be reading "The Darkling Bride" by Laura Andersen.
The Gallagher family has called Deeprath Castle home for seven hundred years. Nestled in the Wicklow Mountains of Ireland, the estate is now slated to become a public trust, and book lover and scholar Carragh Ryan is hired to take inventory of its historic library. But after meeting Aidan, the current Viscount Gallagher, and his enigmatic family, Carragh knows that her task will be more challenging than she'd thought.
Two decades before, Aidan's parents died violently at Deeprath. The case, which was never closed, has recently been taken up by a new detective determined to find the truth. The couple's unusual deaths harken back a century, when twenty-three-year-old Lady Jenny Gallagher also died at Deeprath under mysterious circumstances, leaving behind an infant son and her husband, a renowned writer who never published again. These incidents only fueled fantastical theories about the Darkling Bride, a local legend of a sultry and dangerous woman from long ago whose wrath continues to haunt the castle.
The past catches up to the present, and odd clues in the house soon have Carragh wondering if there are unseen forces stalking the Gallagher family. As secrets emerge from the shadows and Carragh gets closer to answers—and to Aidan—could she be the Darkling Bride's next victim? (via goodreads.com)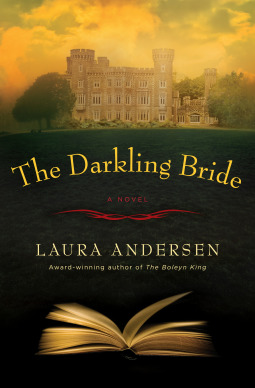 The kids are going to take a journey through the Prairies with the book "Little House In The Big Woods" by Laura Ingalls Wilder.
Laura Ingalls and her family live deep in the Big Woods of Wisconsin. Their log cabin is surrounded by miles of trees, and their closest neighbors are bears, wolves, and panthers. Daily chores keep Laura and her sister Mary busy, but they still find time to go exploring with their dog, Jack. (via goodreads.com)
Get ready for some great reads, and a fantastic month buried in books! Did you set a challenge for this year? I hope so! I love setting a reading challenge and working towards a goal. I set a goal of 100 books for the year, and so far, I have completed 74! I have been working on finding books for my kids, the classes I teach, and of course – just books that I want to read! I have traveled to a hundred different countries, lived a thousand lives, and visited many different cultures through the pages of books. All from the comfort of my couch! My book passport is filling up! What an amazing year it has been, and the books are only getting better!