Strawberry Shortcake
Foodie Friday is back with a fun and delicious treat! This delight the family with a easy and cool snack. This is a huge family favorite for us, and one that can be put together in less than five minutes! I don't want to be stuck in the kitchen for long periods of time. Also, with the weather becoming warmer (okay, HOT), I enjoy finding the desserts that can be put together without turning on the oven. This weekend, there will be BBQs and gatherings. This timeless dessert can be taken and assembled on site, saving you time! Each person can pull together their perfect Strawberry Shortcake.
Finding a treat that can be used for just about everything – dessert, afternoon snack, or a late night smorgasbord. You can dress these up just about anyway you want, or you can stick with the classic recipe.
Everything you need can be found at your local commissary!  Head on over and stock up now for your weekend fun!
Here is what you will need:
Shortcake Cups
Strawberries – sliced
Hershey's Chocolate Syrup
Optional Toppings: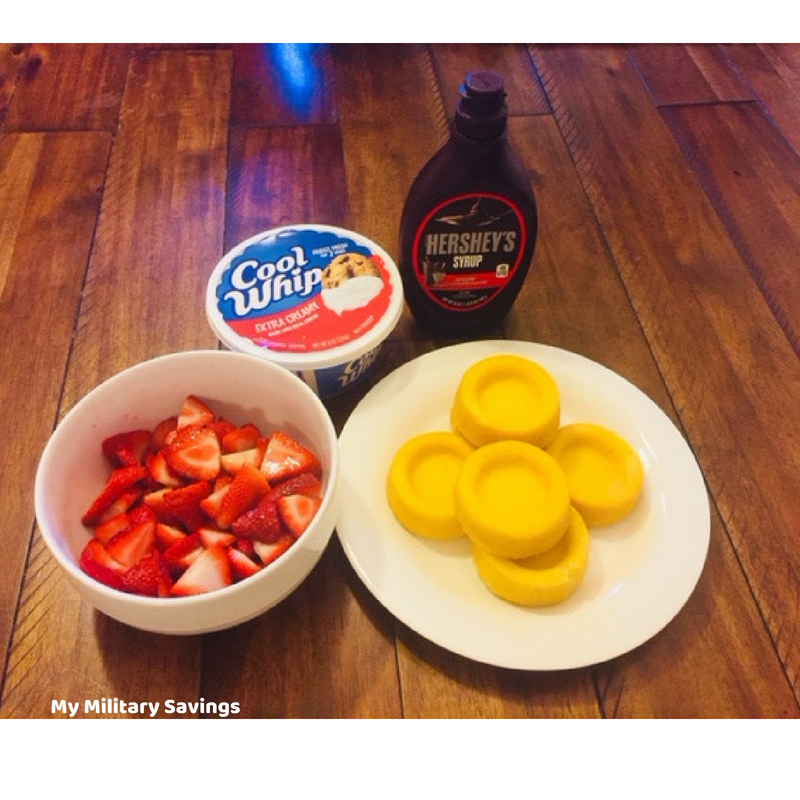 Directions:
Slice strawberries to desired thickness into a bowl. Add a couple generous tablespoons of sugar, and mix well. Set in the fridge to chill for about 20 minutes.
In the Shortcake cups, add chilled strawberries, top with COOL WHIP, and then drizzle with Hershey's Chocolate Syrup.
ENJOY!
This super easy dessert is so easy to make, and all it will leave you with are the satisfied smiles of your friends and family. Share your Strawberry Shortcake creations with us! We would love to see how your dress your desserts up!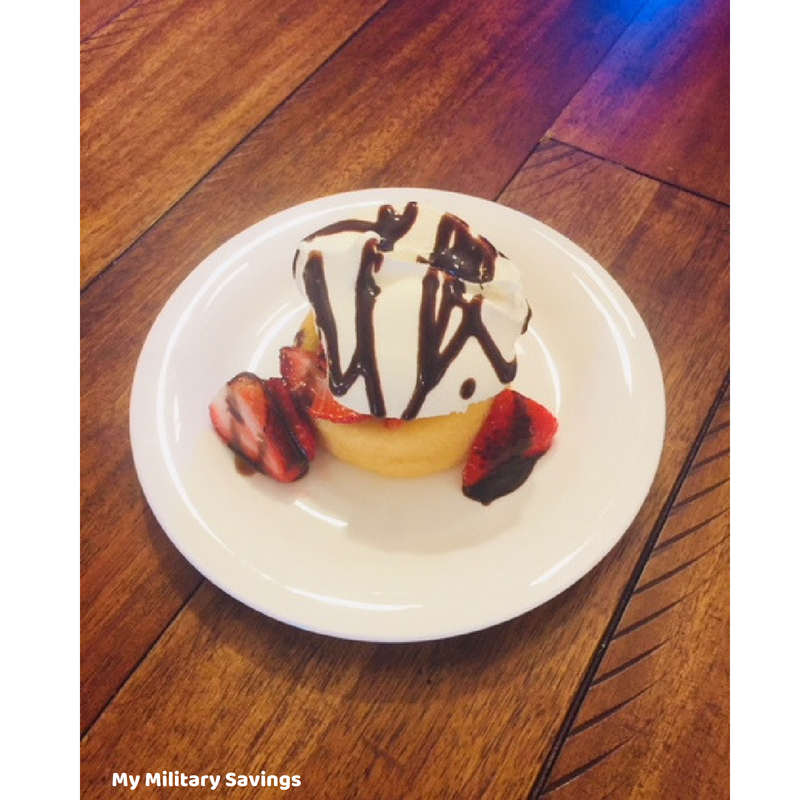 We hope that you have a safe and happy holiday weekend! Visit www.mymilitarysavings.com and grab more fantastic recipes, crafts, coupons and so much more!